Rape videos are being sold for Rs 50 in Uttar Pradesh: Is this the new snuff?
Rape videos can be classified into a subsect of 'revenge porn' — where sexually explicit photos/videos are circulated to get back at someone, or worse 'punish' them.
As with most queries, a simple Google search for the phrase 'rape videos' throws up disturbing results: Of websites that list rape videos as porn. Of course, people searching for rape videos is a disturbing trend in itself.
What's more horrific is a supporting statement by a shopkeeper at Agra's Kasganj market.
Porn is passe. These real life crimes are the rage.
Sadly, he couldn't be more right. A report by The Times of India, from which the above statement has been taken, sheds light on the dark trade of rape videos in cities across Uttar Pradesh. Rape videos, it said, are being sold "right under the nose" of the police for as little as Rs 50 — the videos are anywhere between 30 seconds and five minutes long.
Resembling a scene straight from the controversial film Udta Punjab, culprits or sometimes gangs of them, shoot videos of the rapes and post them online, while self-styled 'dealers' pass these videos around on pen drives or smart phones. The TOI report quoted an anonymous police officer as saying that these videos are used for blackmail and bullying, so that the victims don't go to the police or confide in anyone else.
On Tuesday, a 19-year-old teacher, who was on her way to school, was kidnapped, driven to an isolated location and gang raped by three men in Bareilly on Tuesday. The entire incident was filmed on camera.
Sadly, these rape videos are not limited to India.
The night of 11 August, 2012, took a turn for the worse when a 16-year-old girl from Steubenville was raped by two high school football players who also documented the incident and traded pictures of it. A picture depicted the girl passed out and naked, who didn't know what she went through until she saw the pictures the following day.
In May this year, Brazil authorities arrested six suspects after a 16-year-old was gang-raped, with the horrific act filmed and circulated on social media.
In 2014, a 4chan (an English-language imageboard website) user leaked nude photos of Jennifer Lawrence, Kate Upton, Kirsten Dunst among others, reminding the world that celebrity or regular person on the street, women are indeed vulnerable and that their bodies belong to everyone but themselves.
This predatory practice is being exercised to prove one thing time and again: Women are just disposable sexual objects.
After the celebrity nude photos leak of 2014, American feminist writer Roxane Gay opined in The Guardian that women will always be judged. 
These leaked images are instantly widely available and they always will be. The images will be downloaded and viewed and shared. These women's lives and their private choices will be dissected. They are women, so they must be judged... Lives have been, if not ruined, irreparably harmed, because we are a culture that thrives on the hatred of women.
We are also a culture that that thrives on controlling the sexuality of women through rape: The New York Times' Rukmini Callimachi penned a magnum opus on how the IS maintains a supply of sex slaves, who are forced to use birth control, to further their cause. As feminist Andrea Dworkin puts it, "rape is no excess, no aberration, no accident, no mistake — it embodies sexuality as the culture defines it".
Is the culture of women being portrayed as enjoying and submitting to forceful violent sex, becoming a norm? Where we are denied of our privacy, and our private lives are scrutinised and studied under a microscope: Only here, the instrument is replaced with a video that will later be circulated on Twitter, Instagram or Facebook.
Rape videos can be classified into a subsect of 'revenge porn' — where sexually explicit photos/videos are circulated to get back at someone, or worse 'punish' them. This content is shared over and over again; the woman in question is victimised every time it's being shared.
Maneka Gandhi, the minister for women and child development, expressed her concern on 16 May, over the "tremendous viciousness" that women have to deal with online, and announced that cyber-trolling would be considered as violence. This snowballed into a larger issue as policing the online space, which is essentially anonymous in nature, would be impossible.
According to the NCRB, in 2014, the country registered more than 9,600 cyber-crime related incidents in 29 states and 300 cases in the union territories, which have been filed under the IT Act, the IPC and Special & Local Laws (SLL) Cognisable Crimes.
An Observer Research Foundation report talks about a "paradigm shift in terms of connectivity, services and threats" for urban and rural eco-systems and how "greater connectivity", makes way for the emergence of "new vulnerabilities". These increasing threats and incidents of 'revenge porn' and circulation of rape videos online can be easily classified into these "new vulnerabilities" that come at the expense of our safety.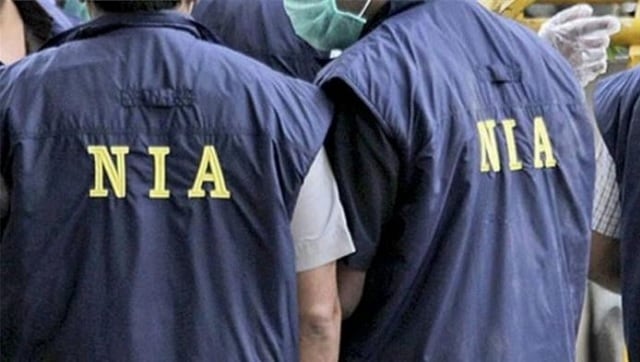 India
According to the central agency, Abdul Cader and Irfan Nasir are allegedly members of the Hizb-ut-Tahrir, an international Islamist and fundamentalist organisation, and had formed a group namely Quran Circle to allegedly further their Islamic State-related activities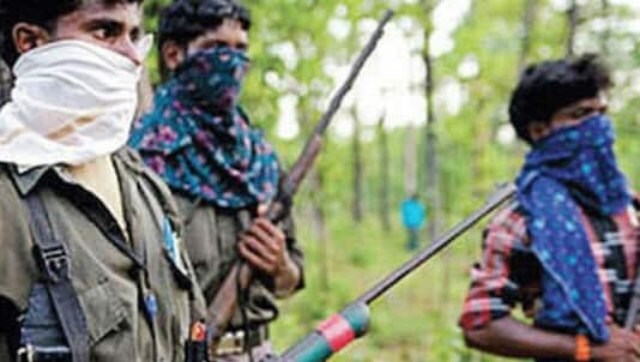 India
Declaring war against the Maoists, Home Minister Amit Shah said on Monday in Jagdalpur that strong action would be taken.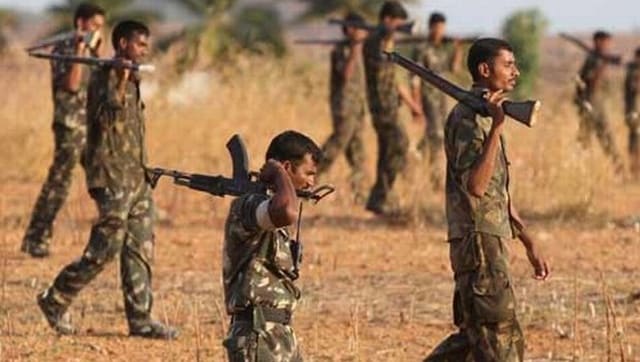 India
West Bengal's Operation Barga holds lessons for centre's answer to Bastar attack; it wasn't only brute force that broke the back of the Naxal movement