Rajasthan: Minor girl forced into sex trade; escapes after 6 months
A 15-year-old girl was allegedly abducted from Jaipur, tormented and pushed into the sex trade during her six-month confinement, before she escaped.
Kota, Rajasthan: A 15-year-old girl was allegedly abducted from Jaipur, tormented and pushed into sex trade during her six-month confinement here, before she escaped the clutches of her kidnappers, police here said. According to them, she managed to flee her tormentors yesterday morning and approached Anantpura police station to narrate her plight.
Station House Officer (SHO), Anantpura police station, Amar Singh Rathor said, the minor girl approached the police station yesterday, after having escaped from the confinement of one Gerunath Kalbeliya (40), resident of Talabbasti area of Kota city.
The victim told police that her family had moved to Jaipur from Bihar, for work, three years ago, and alleged she was abducted by an unidentified person six months ago, from Shastrinagar area of Jaipur, Singh said.
The unidentified person later sold her to Gerunath of Kota for Rs 10,000 who kept her confined in a room of his house in Talabbasti area for the last six months, she said, and further alleged that she was beaten up, kept unfed for days and was forced to go to hotels for sex-trade, the SHO further told.
Gerunath further wanted to sell the minor girl to someone else but the victim found the gate of the room open yesterday morning and managed to flee from there and approached a nearby mosque asking for help from the people there, he said.
Police have recorded the statements of the victim and lodged a case against Gerunath and the unidentified person for abduction, human trafficking and under sections of Protection of Children from Sexual Offences Act (POCSO) and arrested Gerunath last evening, the SHO said.
Two persons have been booked in this connection and one of them was arrested last evening, while the victim has been sent to a shelter home here, police said. The investigation into the matter is on efforts are being made to search the other accused in the case. The girl was produced before Child Welfare Committee (CWC - Bal Kalayan Samiti) with the members of Child Line, an NGO and the CWC sent the girl to a home shelter in Kota, the SHO said.
PTI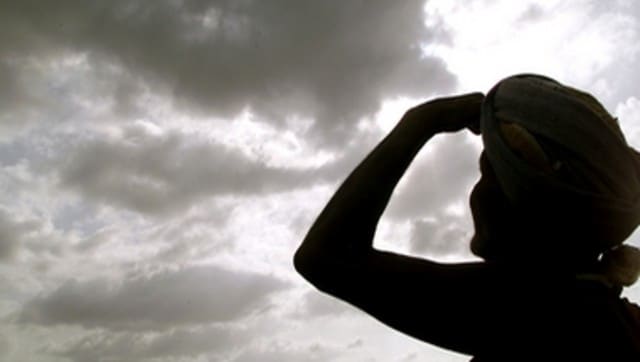 India
Here's what you need to know about what arguably remains the most important season for India
India
Pratap Singh Khachariya said if any member has such information then he should meet and inform Chief Minister Ashok Gehlot
India
Vinod Bamnia, who was a member of Bhim Army, was assaulted on 5 June near his home in Rajasthan's Hanumangarh district, and died in a hospital two days later