Raid, shame, slap adults for wanting privacy: Mumbai cops round up 40 couples from hotels
If Mumbai's cops would have their way, consenting unmarried adults should not be allowed to have sex or enjoy privacy, especially in hotels.
On Friday, the Malwani police from Mumbai rounded up 40 couples from hotel rooms in Madh Island and Aksa areas and booked them for public indecency. Their crime? They were young and had checked into various hotels, according to a Mid-Day report.
The cops decided to conduct a raid on several lodges and two-star hotels by knocking on doors, arresting couples and taking them to the police station where they were humiliated in public behind closed doors, for over five hours.  Just last month,  several officers of the Malwani police were suspended for allowing a spurious liquor racket to flourish in their jurisdiction, which led to the death of more than 100 people. But rather than targeting the right people, it appears that the cops have taken on moral policing.
The report mentions that several of those picked up were college students who were rounded up to the local police station and asked to call their parents. While some were fined Rs 1200 for "indecent behavior in public", while some were roughed up and even slapped by the cops for refusing to pay the fine.
"I am literally contemplating ending my life because of the trauma and the stigma from the raid. I haven't been able to step out of the house and my parents have also not spoken a single word to me since this morning," a 19-year-old girl told the newspaper.
"I am not a prostitute. I am an adult who was out with my fiancé, who I am supposed to marry next month, to find some privacy. I had entered my name in the hotel register with my identity proof and also handed over the relevant documents when asked by the cops," she told the newspaper.
Soon after the report came out, social media was up in arms and Mumbai police was trending on Twitter.
Daily free-time #Masaan type playing case for Mumbai Police, a serious issue for privacy seekers should be taken care by media @indiatimes!

— Altamash Sid Ⓜ️ (@TheSuperSid) August 8, 2015
when even family courts recognise live in relationships mumbai police has abs no business disavowing couplings https://t.co/R3taWXrGAK

— Gayatri Jayaraman (@Gayatri__J) August 8, 2015
this is terrible. what the hell is wrong with the normally sane Mumbai police? https://t.co/IyI2tKE4rb

— Gayatri Jayaraman (@Gayatri__J) August 8, 2015
A girl eve-teased on a local train last night but Mumbai police is busy picking couples from hotels for 'indecency in public'. Priorities!

— Rahul Sharma (@Biorahul) August 8, 2015
Shame on Mumbai police snooping, spying & raiding on consenting adults Making Love Not War IN PRIVACY. So Much For Voting In Sanghi Radicals

— #LionHeartKejriwal (@anisaz9_basit) August 8, 2015
After playing Moral Police, Mumbai Police to play Fashion Police. Anyone dressed badly will be arrested.

— Shirish Kunder (@ShirishKunder) August 8, 2015
Guess Mumbai police prefers that they do it in parks instead. https://t.co/rYJjgyO14X

— Nandita Iyer (@saffrontrail) August 8, 2015
Mumbai Police harass couples in hotel rooms. What to do. They are just following their instruction manual... https://t.co/UZirkXwPwA

— Ramesh Srivats (@rameshsrivats) August 8, 2015
Breaking News: Mumbai Police to put nakabandis at your hotel room doors for added security.

— Sahil Shah (@SahilBulla) August 8, 2015
World
The 2,500-page document prepared by an independent commission comes as the Catholic Church in France, like in other countries, seeks to face up to shameful secrets that were long covered up.
News & Analysis
Among the many items on the COP26 agenda, countries are preparing a roadmap for using artificial intelligence (AI) to fight climate change.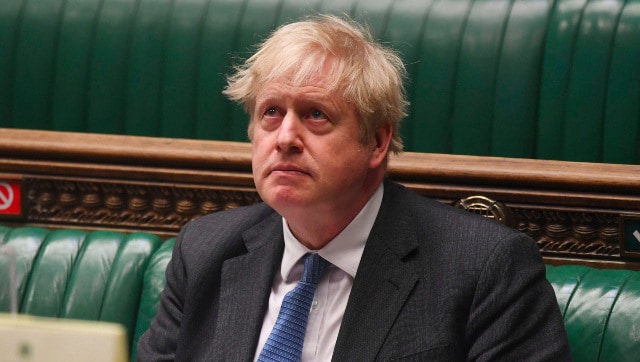 World
He said, British businesses will have to invest in their workers and in technology to push the country "towards a high wage, high skill, high productivity economy