Punjab's Migrant Workers in West Asia, Part III: Lack of jobs at home pushes Indians into fatal Gulf trap
A large part of the workforce in Dubai and other Persian Gulf countries comes from Punjab, where they work on hazardous sites and live in poor conditions.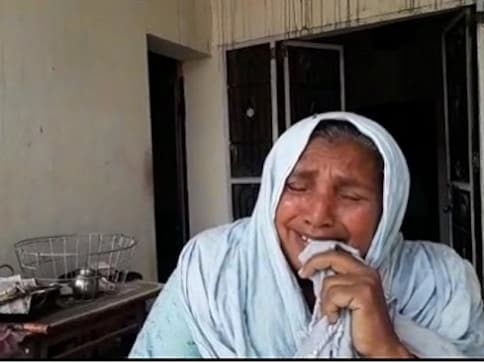 Editor's note: On 20 March, External Affairs Minister Sushma Swaraj told Parliament that 39 Indian workers, most of them from Punjab, were killed by the Islamic State in Iraq last year. Given the state's massive unemployment problem, thousands of marginalised and poor youths continue to ignore the risks and seek prospects in the Middle East. This is the third of a four-part series analysing the plight of Indian workers in the region.
Ludhiana: Satnam Singh, 36, moved to Dubai two years ago to earn enough to educate his two children, a son (11) and daughter (eight). A skilled carpenter, Satnam had been unable to support his family in his home district of Pathankot in Punjab.
He now works on a multistorey residential building in the Al Barsha area of Dubai and lives along with hundreds of other workers in what resembles a squatter's camp nearby. "Three to five people live in a single room. They are workers from Bangladesh, Pakistan, India and other South Asian countries who work for nearly 12-14 hours a day on construction sites," says Satnam over the phone.
He says that the pay is irregular, but a more serious problem is the poor living conditions and lack of sanitation. "When you visit the Gulf nations, high-rise buildings and ultra-modern technology welcome you. But the reality is that workers sometimes sacrifice their lives to construct all this," he adds.
Like Satnam, a large part of the workforce in Dubai and other Persian Gulf countries comes from Punjab. They are poorly educated but are skilled, so most get work on often dangerous construction sites.
According to a report by Human Rights Watch, an international NGO, the Dubai government's claim that 34 construction workers had died on the job in 2004 was a gross underestimate saying, "the number of work-site deaths of Indian workers alone was certainly higher".
As the report notes, "In most other places, a worker faced with hazardous working conditions and unpaid wages in a free market economy that has an extreme shortage of labour would move to a different job. But this is not an option for the migrant construction workers of the UAE who, like all other migrant workers in the country, are contracted to work only for a specific employer. A worker seeking to move to a different employer is eligible to do so only after working for two years for the present employer and obtaining his or her consent for the move."
Arshdeep Singh, 29, who works as a mason in Al Faisaliya city of Saudi Arabia says over the phone that they have to work on high-rise buildings in temperatures as high as even 48º Celsius. "In Punjab, we do not even move out of our homes when the temperature is 42º. But here, I have to work even in such high temperatures. It has affected my health, I have developed skin and other problems and am planning to return to India this year," he says.
Gulf-job aspirants in Punjab pay as much as Rs 1.5 lakh to agents for the opportunity and they raise money mostly through loans.
So, even when the job turns out quite different from what was promised, they have no choice but to stick with it till the loan is repaid. In fact, their passports are often confiscated by the contractors so that they do not return before their job contract expires.
The plight of women workers is not much better. Kuldeep Kaur, 46, from Ludhiana sent a video message to her daughter last December complaining that she was trapped in Saudi Arabia and forced to work as a servant. Kaur said her living conditions were miserable and was being forced to work for inhumanly long hours.
In another video, in October last year, a young girl pleaded with Bhagwant Mann, the MP from Sangrur, to rescue her from Riyadh in Saudi Arabia. The girl is seen crying in the video and saying she has been tortured for the past year.
On 21 March, another MP, Dr Kirti P Solanki, said Indian workers in Qatar were being denied wages and asked the minister of external affairs, Sushma Swaraj, what steps were being taken to ensure the safety and protection of rights of Indians working in the gulf.
She said that 162 workers had not received their salaries and were denied an exit permit. "The (Indian embassy) arranged the air tickets from the Indian Community Welfare Fund and repatriated 160 Indian emigrant workers while the remaining two opted to continue working in the company," she said.
As the Human Rights Watch report states, "While UAE law governing issues such as workplace health and safety, workers' compensation, child labour, hours of work and leave time are admirable when taken at face value, there is little evidence of its enforcement in favour of workers' rights. What is also apparent in the cases examined by Human Rights Watch, as well as those documented in news reports, is that recourse to the government or the judiciary is of limited use to workers."
Indian embassies in the Gulf nations provide relief to the workers in distress and as the minister for external affairs explained, "Indian Workers Resource Centres have been set up at Dubai, Sharjah, Riyadh, Jeddah and Kuala Lumpur (Malaysia) to provide guidance and counselling on all matters pertaining to overseas Indian workers."
Dharminder Singh, 33, from Dakha village near Ludhiana had returned from Bahrain in 2016 after working there for two years. He says he's planning to go back. "I had returned after I faced many difficulties including harassment by the contractor where I worked as a construction worker. But here in Punjab, there are no opportunities for work. So, I have again applied for a visa through a travel agent for Bahrain," he says.
He has plenty of company. Between 2014 and 2016, the number of Indian workers emigrating to the Gulf countries totalled 17.86 lakh.
Read Part 1: Lack of opportunities makes state's youth ignore life-threatening risks
Read Part 2: Travel agents who sent Indians to work in Iraq under probe
The author is a Ludhiana-based freelance writer and a member of 101Reporters.com, a pan-India network of grassroots reporters. With inputs by Jagjit Dhanju from Kapurthala
also read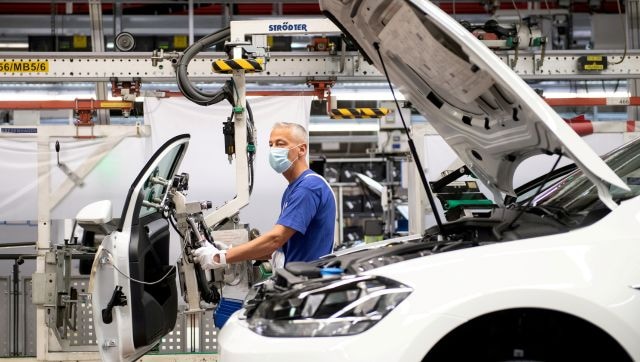 Explainers
Germany's GDP fell .3 per cent in the first quarter of 2023 following a .5 per cent decline in the last quarter of 2022. Though Chancellor Olaf Scholz described the outlook for the economy as 'very good' experts say this is a rude awakening for the country and the entire continent
Explainers
Elon Musk's brain-computer interface company Neuralink has received approval from the FDA to conduct its first in-human clinical study. The firm wants to put coin-sized implants into human beings, which will allow people with paralysis regain motor function, restore vision, and treat brain diseases
Explainers
Tipu Sultan, the 18th Century Mysore ruler, slept in a hammock suspended from the ceiling of his locked bedchamber with this sword by his side. Found in his private apartments after his defeat at the battle of Seringapatam in May 1799, it was previously owned by Vijay Mallya