Punjab's Migrant Workers in West Asia, Part I: Lack of opportunities makes state's youth ignore life-threatening risks
Given Punjab's massive unemployment problem, thousands of marginalised and poor youths continue to ignore the risks and seek prospects in the Middle East
Editor's note: On 20 March, External Affairs Minister Sushma Swaraj told Parliament that 39 Indian workers, most of them from Punjab, were killed by the Islamic State in Iraq last year. Given the state's massive unemployment problem, thousands of marginalised and poor youths continue to ignore the risks and seek prospects in the Middle East. This is the first of a four-part series analysing the plight of Indian workers in the region.
On 28 January this year, 48-year-old Baljit Singh was on his way from Jeddah to Riyadh when he suffered a heart attack and died immediately. It's been two months since but his family back in Punjab's Dhanaula town hasn't received his body. Baljit's wife Paramjit Kaur and his mother Baljinder Kaur have run from pillar to post but to no avail.
Baljit, a driver by profession, was not formally educated. He switched jobs only two months before his death. His employment card hadn't been generated, due to which neither his current employer nor the earlier one took upon the responsibility to send the body home.
For decades, poor opportunities in Punjab have been sending thousands of unskilled and semi-skilled youth from low-income families to the seemingly greener pastures in Gulf nations like Bahrain, Iraq, Kuwait, Oman, Qatar, Saudi Arabia and the United Arab Emirates (UAE). They work as masons, drivers, carpenters, plumbers, construction labourers and daily-wage workers, and are often tricked by agents into taking up jobs which have poor working conditions and no job security.
Baljit was preparing to permanently return to Dhanaula after 25 years in Saudi Arabia. His mother said the family owned one acre of land, which was insufficient to support a family. "Baljit always told me he wanted his daughter and son to be educated. This desire took him to Saudi Arabia. But he was planning to return permanently this year. Maybe his destiny did not want it," Bajlinder said.
Meanwhile, Sangrur MP Bhagwant Mann has taken up the case with the Ministry of External Affairs (MEA), and said efforts are on bring Baljit's body home soon.
Prabhjot Singh worked in Iraq for four years until 2015 before returning to his village, Bagga in Jalandhar. A year earlier, it was reported that the Islamic State had abducted 40 Indians in Iraq. External Affairs Minister Sushma Swaraj confirmed on 20 March that 39 of them are dead, 27 of whom were from Punjab. "Despite dangerous conditions, unskilled youth have no option but to leave their homes due to declining agricultural prospects and low wages," Prabhjot said.
Ashwini Kumar Nanda, professor at the Centre for Research on Rural and Industrial Development (CRRID) in Chandigarh, said unskilled youths in Punjab are moving to developed countries due to the prospect of quick money, even ignoring the "risk factors" involved.
According to the MEA, there were about 10,000 to 12,000 workers in Iraq as of August last year, "most of them in Kurdistan, Basra, Najaf and Karbala". "With the lifting of the Government of India advisory against travel of Indians to Iraq which was in vogue from 2004 till May 2010, the number of Indian workers had steadily increased in the more stable Kurdistan region comprising Erbil, Sulaimaniya and Dohuk governorates, with better salaries and working conditions in steel mills, oil companies and construction projects," it said.
Punjab has the eighth highest rural youth unemployment rate in India. "Punjab's rural youth joblessness rate in 2015-16 was 16.5 percent, more than seven percentage points higher than rural India's 9.2 percent," IndiaSpend reported in March last year.
Economist Sucha Singh Gill said mechanisation of agriculture in Punjab over the decades has been a factor in forcing youths in rural areas to move out. But things on the industrial front haven't been great either. Badish Jindal, president of the Federation of Small Scale Industries, said due to weak economic policies of consecutive governments, an "exact data is impossible, but it is estimated that during the past 10 years, more than 10,000 small-scale industrial units have shut down".
"Cheap migrant labour, on the other hand, is leaving no space for the local youth," he said.
The Congress party, which formed the government in Punjab last year, had addressed the unemployment problem and promised in its poll manifesto that it targets to "provide employment to at least one person in each family in five years from 2017-22". "Till such time these jobs are given, all identified unemployed would be given an unemployment allowance of Rs 2,500 per month," it had said.
After the Congress came to power, more than four lakh people got themselves registered for the scheme, bringing out the glaring unemployment in the state, said a member of the team that worked for the party in Punjab polls. With such conditions, the Gulf states continue to be an attractive option.
Karamjit Singh, a carpenter from Barnala district who had worked in Dubai for three years, pointed out that it's a struggle for a daily-wage worker in Punjab to save even Rs 5,000 a month. "In Gulf, you get residence facilities and food from the company, and you can save a lot. Companies pay for overtime too, which is not common here," he said.
Earlier this month, at a job fair in Ludhiana, Chief Minister Amarinder Singh said 1.61 lakh jobs have been created during his government's first year. But not everybody was impressed. Sukhpal Singh Khaira, senior leader of the Opposition Aam Aadmi Party (AAP), said, "It has not been able to generate an environment for employment."
Read Part 2: Travel agents who sent 27 Punjabis killed in Iraq to work under probe
Read Part 3: Lack of jobs at home pushes Indians into fatal Gulf trap
The author is a Ludhiana-based freelance writer and a member of 101Reporters.com, a pan-India network of grassroots reporters. With inputs from Sukhcharan Preet from Barnala
India
Since 5 July, police registered a total of 1,730 first information reports of which 145 are related to commercial quantity
Business
Rural unemployment declined 6.14 percent to 272.1 million last month from 265.2 million or 8.03 percent in June, CIME data showed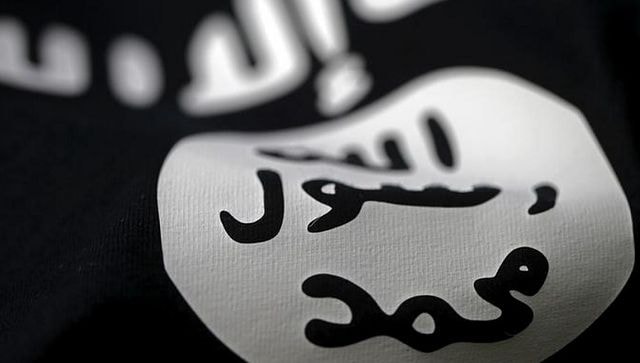 World
Terrorists had reportedly entered from neighbouring Iraq and Turkey, and were arrested in operations over the past three days in western and southern Iran.