Punjab's Migrant Workers in West Asia, Part II: Travel agents who sent Indians to work in Iraq under probe
The demand for workers in Iraq has made Punjab a breeding ground for unauthorised travel agents, who are a part of international human trafficking network.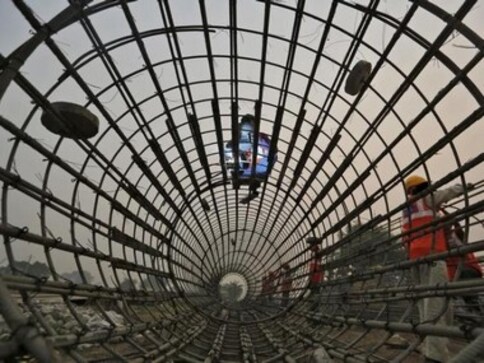 Editor's note: On 20 March, External Affairs Minister Sushma Swaraj told Parliament that 39 Indian workers, most of them from Punjab, were killed by the Islamic State in Iraq last year. Given the state's massive unemployment problem, thousands of marginalised and poor youths continue to ignore the risks and seek prospects in the Middle East. This is the second of a four-part series analysing the plight of Indian workers in the region.
Ludhiana: Gobinder Singh of Kapurthala was one of the 39 Indian workers confirmed killed at the hands of the Islamic State at Mosul in Iraq. The loan of Rs 1.5 lakh that his family took to send him to Iraq remains unpaid.
Davinder Singh, Gobinder's brother, said the Rs 1.5 lakh was given to a travel agent in Gurdaspur district after Gobinder was promised a job in a construction company in Dubai. "The travel agent had promised that my brother will be sent to Dubai, but he was taken to Iraq instead of in July 2013. We had last spoken to Gobinder in March 2014." Mosul fell to Islamic State in June 2014.
According to the Ministry of External Affairs (MEA), "before the Gulf war in 1991, there were more than 80,000 Indian nationals in Iraq. Most of them left Iraq before the war started. After the 2003 invasion, thousands of Indian workers were recruited by contractors to provide various services to foreign military bases in Iraq. Many of them left with the deteriorating security situation in the country."
The subsequent demand for workers in Iraq had made many places in Punjab a breeding ground for unauthorised travel agents, who work in collusion with international human trafficking network. Lawfully, only an immigration agency holding a license from the MEA can send persons with appropriate documents to other countries on a work visa.
Gobinder's family said the travel agent, a man named Rajbir Singh, has allegedly been missing for a long time and is not in contact with his family. The police have not been able to trace him so far.
As per official records, there are only 287 registered travel agents with the district administration in Jalandhar, 170 in Ludhiana and 134 in Amritsar. Most of Indians killed in Mosul (27 of the 39) belonged to Punjab's Doaba region, which includes Hoshiarpur, Kapurthala and Jalandhar districts.
While the government has formulated rules under the Punjab Travel Professionals' Regulation Act, 2012 to keep a check on travel agents in the state, its application has been lackadaisical. A senior functionary of the Punjab home department said all travel agents are required to register themselves with deputy commissioners of the respective districts, after which they get a license.
"However, there are loopholes in the Act. An unauthorised person who directly approaches a job aspirant cannot be detected unless his activities are reported to the police," the official said.
Sawinder Kaur's son Nishan Singh too was confirmed by the MEA as killed in Iraq. She said they had taken a loan of Rs 1.70 lakh to send Nishan to Dubai, where a travel agent had promised for a job in a construction company. "A total of 11 people, including my son Nishan, went to Dubai from Amritsar. There they were told that the company in which they were supposed to work has shut down its operations. They were told they can work in Iraq in another branch of the same company. They readily agreed." Nishan's family also accuses a travel agent named Rajbir Singh.
Registered travel agents complain that fraudulent agents roam freely while those registered are harassed. Brij Mohan, 66, who earlier worked as a travel agent in Jalandhar, said he left the profession after seeing how authorities keep them under a tight vigil. He said licensed agents are many times summoned by district authorities to share details of clients, which becomes uncomfortable.
"Whenever an unauthorised travel agent is arrested, police become suspicious of all others, even those working with all the documents and guidelines. Police should not disturb the peace of innocent travel agents, but should formulate a policy to get hold of those working illegally," said Brij Mohan.
He said those seeking jobs in Gulf countries are sent on a visitor's visa by illegal agents to any of the nations, and from there they are trafficked to Iraq and Syria to work in different construction companies. "It is difficult to send people on an employment visa as it requires too much documentation," said Mohan.
The Travel Agents Association of Punjab agreed there is a need for of awareness and sensitisation, especially in rural areas of the state. Kuljit Hayer, president of the association, said people should be cautious of those who promise to send them abroad. "Aspirants should ask for registration number from travel agents and check if they are licensed," said Hayer.
Hayer said their association had suggested to the state government that documents of authorised travel agents be checked once and for all so that they are not harassed constantly. "Hundreds of travel agents are still working without a proper license from district administrations. Punjab police has failed to act against such agents and this raises questions over the seriousness of the government regarding the safety of those sent abroad by these agents," Hayer added.
Jalandhar deputy commissioner Varinder Kumar Sharma said action will be taken against fraudulent travel agents who send youths for work to a foreign land without proper documentation. Harpal Singh, superintendent of police (SP) investigation in Amritsar, said an inquiry has been launched to know about the agents who had sent the 27 from Punjab to Iraq. They have not been nabbed so far. "Details would come to the fore after a proper investigation," said Singh.
Read Part 1: Lack of opportunities makes state's youth ignore life-threatening risks
Read Part 3: Lack of jobs at home pushes Indians into fatal Gulf trap
The author is a Ludhiana-based freelance writer and a member of 101Reporters.com, a pan-India network of grassroots reporters. With inputs by Jagjit Dhanju from Kapurthala.
India
After shaking off the Punjab Police on Saturday, Amritpal Singh Sandhu continues to be on the run for the third day. So far, over 100 aides of the Khalistan sympathiser have been arrested, with four of them being shifted to a jail in Assam
Politics
Punjab Police on Saturday launched a major crackdown against Amritpal and suspended internet and SMS services till Monday noon. It has arrested 78 members of 'Punjab Waris De', an outfit headed by him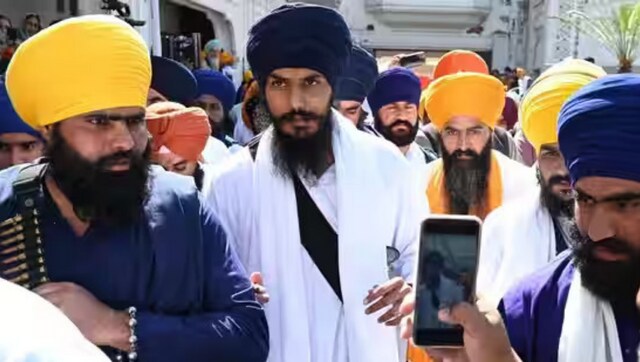 India
As the Punjab Police moved in to nab Amritpal Singh, mobile and internet services were restricted in several districts of Punjab. The curbs will be in place till Sunday