PDP govt in Jammu and Kashmir bows to BJP pressure: Masarat Alam arrested again
Separatist leader Masarat Alam, who was released from jail in controversial circumstances by J&K chief minister Mufti Mohammed Sayeed has been arrested once again.
Hours after being placed under house arrest for waving a Pakistani flag and raising anti-India slogans at a rally held by Syed Geelani, separatist leader Masarat Alam, who was released from jail in controversial circumstances by J&K chief minister Mufti Mohammed Sayeed has been arrested once again.
Alam was arrested early this morning, according to media reports.
Speaking to CNN-IBN, Alam said that he was not surprised by the move and had expected nothing less of the government.
Alam, along with Geelani was scheduled to hold another rally at Tral town in south Kashmir's Pulwama district. Police had also taken steps to ensure that there would be no movement towards Tral. The Indian Express said that the move came "after the BJP told the PDP, its alliance partner in J&K, that the government should not allow the hardliner separatist to hold the rally in the South Kashmir town."
Earlier, the Jammu & Kashmir Police filed a case under Unlawful Activities (Prevention) Act against Geelani and separatist leader Masarat Alam Bhat for raising anti-national slogans during a rally in Srinagar on Wednesday. Cases were registered against Geelani, Bhat and Peer Saifullah under section 13 of UAPA, the Times of India reported.
Flayed for allowing the hardline Hurriyat leader to hold the rally in Srinagar, Mufti Mohammed Sayeed said that the waving of Pakistani flags and raising pro-Pak slogans were "not acceptable" and "will not be tolerated".
As pointed out by Firstpost senior editor Sandipan Sharma, the political implications of the rally were egg on the faces of both the BJP and PDP, who had so raised the expectations of the people in the state.
"When nearly 70 percent of voters came out to participate in the recent assembly elections in J& K, it was assumed to be a mandate for peace, a stamp of approval on the Indian democratic traditions. Instead, we are hearing pro-Pak slogans. When Narendra Modi and his nationalist party allied with Mufti to form the government, it was assumed that the Valley would turn saffron. Instead, separatists like Masarat must be feeling proud seeing how green his Valley is today. The tone of Geelani's speech, and the zest of his supporters, suggest that the tricolor is under a cloud, and the crescent and star is rising again."
Sayeed was called hours after the rally in Srinagar on Wednesday by Home Minister Rajnath Singh asking him to take "immediate and stringent" action against the law breakers.
The Home Minister earlier on Thursday again had asserted, "We will not tolerate anyone raising slogans like 'Pakistan zindabad' on Indian soil.
"There can be no compromise on national security. Politics cannot impinge on national security," he had reportedly told Sayeed.
Pushed on the backfoot, Sayeed had said, "I think authorities have taken note of that. They have taken a video of what has happened. I think law will take its own course, action will be taken".
Find latest and upcoming tech gadgets online on Tech2 Gadgets. Get technology news, gadgets reviews & ratings. Popular gadgets including laptop, tablet and mobile specifications, features, prices, comparison.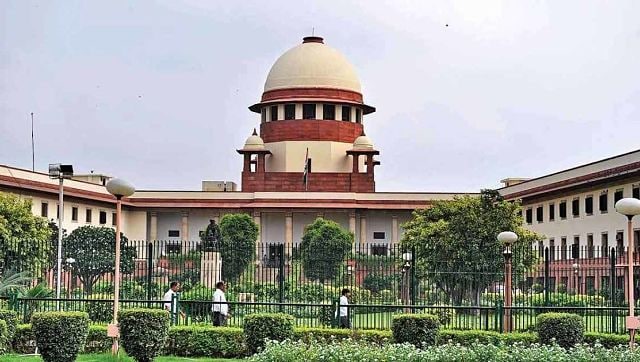 Politics
On 24 August, the high court had asked the Rajasthan Assembly Speaker to decide within three months the disqualification petition filed by BJP MLA Madan Dilawar against the merger of six BSP MLAs with the Congress
India
Soumendu, who was ex-administrator of the Contai Municipality, is Suvendu Adhikari's brother. Suvendu had quit the TMC and joined the BJP last month
Politics
The cabinet expansion in the state has been on the cards for over a year now, and the delay has led to some unease in the state unit