Pamphlet against Nahid Afrin: Ideological infringement on rights guaranteed by Constitution must be questioned
Two different viewpoints have emerged among the Muslim intellectuals on the latest controversy of "fatwa" or "pamphlet" (better call it 'ulema's ranting) issued by 46 clerics from Assam against Nahid Afrin, the 16-year-old Muslim singer of Indian Idol fame.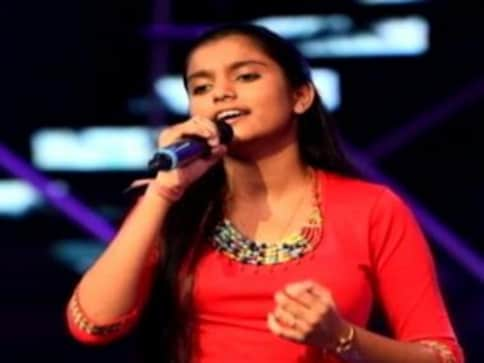 Two different viewpoints have emerged among the Muslim intellectuals on the latest controversy of "fatwa" or "pamphlet" (better call it 'ulema's ranting) issued by 46 clerics from Assam against Nahid Afrin, the 16-year-old Muslim singer of Indian Idol fame.
Firstly, 46 ulema in Assam have not issued a fatwa (Islamic jurisprudential decree) on Afrin. Rather, they have only appealed to her to eschew "singing" which they believe is against the socio-religious guidelines of Islam. They allege that the "appeal" has been branded in media as a "fatwa" and it has been turned into a political gimmick by some politicians to further their "ulterior" designs. A young Muslim opinionator wrote: "No fatwa or Islamic edict was issued by any organisation or group of individuals against Afrin… What's more, the alleged fatwa was actually a leaflet issued by 46 people, requesting the public not to engage in activities prohibited by Shariah."
He further argued that the musical programme slated for 25 March at a local college in Hojai district of Assam where Afrin was scheduled to perform could be an event which might spoil the "serenity" and "sanctity" of the locality. And this, he says, is the "main contention" of the ulema. But one could see, through the prism of such juxtaposition, that it is nothing short of a fiction being flogged by the 46 ulema in Assam. Hojai is not the Holy Makka where the question of "serenity" or "sanctity" might arise. Notably, people of the holiest city in Islamic sanctity, Madina where the Prophet (pbuh) migrated from his birthplace (Makka), welcomed the Prophet by singing an Arabic song "Tala'a 'l-badru 'alayna…. Min saniyyatil-wada" (The full moon rose over us from the valley of Wada). Women and children of Madina sang this with great gusto, that too with the musical instrument of the then Arabia. This was the oldest song in the Islamic cultural history which was sung over 1,450 years ago in the presence of the Prophet.
Given this historical context, if music was allowed in the earliest phase of Islam with the full consent and endorsement of the Prophet, why not now? This raised a dissenting view among the very Indian adherents of Muslim faith against the "blinkered" brand of Islamic Shariah in India. For instance, Muslims for Secular Democracy (MSD), a group of progressive Muslim thinkers in India, who take pride in a "rationalist" Islamic tradition while at the same time affirming their commitment to the Indian Constitution, gave a hard-hitting response to the anti-singing "pamphlet" of the Assamese ulema. They aver that the "maulvis of Mangalore" have put out a picture of bigoted Muslims and an "intolerant" Islam. Therefore, they have unanimously issued a joint statement.
An Indian media outlet has reproduced the full text of the forum's statement. Here are the crucial excerpts: "Indian Muslims for Secular Democracy condemns the attempts of certain Muslims who with their blinkered brand of Islam seek to silence the nightingales of Indian Islam… The pamphleteers from Assam and the trolls from Mangalore are cultural misfits who seem to have imbibed nothing of India's composite culture where for centuries Hindus and Muslims have dressed alike, shared the same cuisine, spoken the same language, sung, danced and played music together... Through the simple act of singing their songs, they project an image of Muslims at peace with the world. In striking contrast, through their pamphleteering and threat of hell-fire, the maulanas of Assam and the "Mangalore Muslims" present before others the unpleasant picture of bigoted Muslims and an intolerant Islam… Sing on Nahid, sing on Suhana. Indian Muslims for Secular Democracy is proud of you." 
However, it is simply pointless to indulge in the gossip over the institutionalisation of fatwa in Islam, to debate whether the Assamese ulema's pamphlet was a fatwa or just an appeal in consideration of the religious exhortations. Instead, Muslims in India have to concern themselves with the crucial question as to why India's age-old, traditionalist and rationalist Islam is losing to the latest trail of Saudi-Wahhabi Islam. A permanent committee for issuing the fatwas was launched in Saudi Arabia by the kingdom to issue the Islamic decrees and to advise the Saudi kings on religious matters. Paid muftis and 21 Saudi ulema on lucrative salaries were appointed by the theocratic government of the King Fahd. According to a research work by Sadaqat Qadri, the Saudi muftis exported their views to as many as 80 percent of the non-Arab Muslims across the globe. Qadri writes in his book Heaven on Earth: A Journey Through Shari'a Law from the Deserts of Ancient Arabia: "They (Saudi clergy) reintroduced the advice of trained scholars to many Muslims who had turned to do-it-yourself religious interpretation, but also changed the nature of fatwa advice giving, which had traditionally been local and so relatively confidential and conditioned by customs."
Interestingly, today there is no dearth of "online fatwa" services and websites that transmit the Saudi fatwas to the Muslim societies the world over, regardless of their local contexts, customs, cultures and national ethos. Such pronouncements can be stumbled upon the online fatwa portals such as IslamQA.info, fatwa-online.com, and AskImam.org and many more.
No sooner did the ulema's ranting against Afrin's singing shot to fame and the outrage on social media went into an overdrive, many compared Assam's Muslims with the Saudi Wahhabis. This is the daunting challenge that Indian Muslims face in the wake of every incident of this nature. Therefore, we will need to directly challenge the ideological infringement on our free religious rights that our Constitution confers upon all Indians. The right to profess and practice one's religion with his/her Indian social and cultural ethos — which is the essence of  Article 25 in the Indian Constitution — is basically the point to be discussed and safeguarded in the Muslim community in India. The clergy in global Muslim societies like the 46 anti-music ulema in Assam are antithetical to this universal right, denying it not only to the adherents of other religions living in the Muslim countries, but also to the Indian Muslims practicing Islam well-embedded in the country's composite culture. The controversial Islamic televangelist in India, Zakir Naik, would often issue such unsolicited "fatwas" in the name of "appeal" to Indian Muslims. He has gone on record saying, "As Islam (of the puritanical brand) is the only true religion, people should have no right to practice and preach other religions, and they can only practice from their homes as they will not be allowed to build their temples and churches".
At this critical juncture, Indian ulema and muftis (those unanimously agreed upon and eligible to issue the non-binding Islamic decrees) require an honest introspection. Even if we call it an "appeal", and not a fatwa, how come the 46-ulema are justified in invoking the "wrath of Allah" on Afrin and warning against Suhana Sayed that "her parents will not enter paradise" because of her "sinful act"?
It's time they learn at least from the educative responses from the gutsy Afrin and 22-year-old Sayed who were reportedly heartbroken but still mustered courage to stand up against such "odds" in their flourishing career and firm belief in Islam. In response to the pamphlet, Afrin showed full conviction in her traditional faith in Islam, which she believes does not ban music. Afrin said, "Being a practising Muslim, I do not believe singing is anti-Islam.…I think my music is God's gift to me. I will never bow to it (such warnings) and never leave singing".
Similar reply came from Sayed to a self-styled Indian Islamic outfit "Mangalore Muslims" a few days back when they trolled her for singing a devotional song on a TV show. She proved that India still is home to Muslims who stand by the pluralistic cultural values and moderate Islamic ethos. "I was shocked and broken from inside at first, but many Muslims gave me inspiration to not quit music, and will never do so," she told the media.
But it cannot be rejected outright that the fanatic fatwas's threat looms large in India scaring a sizable section of the Muslim community. And that the ulema don't reflect on this deeper ideological crisis in the community is more deplorable. Without an honest introspection on this dilemma, the community's cultural integrity and ideological progression will remain merely a mirage.
Such extremist fatwas and reactionary protests are often taken out against even the Islamic musicians, Sufi Qawwals and particularly those who recite Nasheed or Na'at (singing in praise of the Prophets and saints). No wonder then that the leaflet prepared by the 46 ulema read that music can be held on "grounds surrounded by masjids, idgahs, madrassas and graveyards".
Not long ago, the Mumbai-based muftis campaigned against the Iranian filmmaker Majid Majidi's biopic, Muhammad: The Messenger of God. Based on the early life of the Prophet Muhammad (pbuh), the film faced a threatening fatwa from the Indian Muslim clergy who had not even watched it, as the movie was not yet launched. They lambasted the filmmaker for his "sinful" (haram) effort to present the Prophet's life through a film; something which they view is tantamount to the desecration of the Prophet's persona.
More regrettably, they did not tolerate even AR Rahman's work, who was the music composer for this film. Condemnations galore from the muftis of Mumbai against Rahman accusing him of "irtidad" (expulsion from Islam). But the mainstream Muslims in India, remarkably the prime Sufi shrines like Ajmer Sharif and Hazrat Nizamuddin Dargah, fully supported Rahman for his "brilliant" performance and "true faith" in Islam. Rahman himself issued a written statement which read: "I am not a scholar of Islam. I follow the middle path and am part traditionalist and part rationalist... My spiritual experiences working on the film are very personal, and I would prefer not to share these… My decision to compose the music for this film was made in good faith with no intention of causing offence." ()
(The author is a scholar of classical Islamic studies, cultural analyst and researcher in media and communication studies.)
Arts & Culture
While Indian Fashion designers are happy with the way Sari has yet again taken the center stage, some feel that Stylists could have done a better job with some celebrities.
India
The Congress leader's 'India is not a nation' statement exposes his long-held colonial beliefs and that he is still trapped and influenced by the colonial narrative
Opinion
There have been several genuine attempts by the Supreme Court to classify cases that can be seen fit for awarding the death penalty