Pakistani helicopter that violated Indian airspace in Poonch was carrying PoK 'prime minister', say reports
Raja Farooq Haider, the prime minister of 'Azad Kashmir', was reportedly in the helicopter that breached Indian airspace in Jammu and Kashmir's Poonch sector.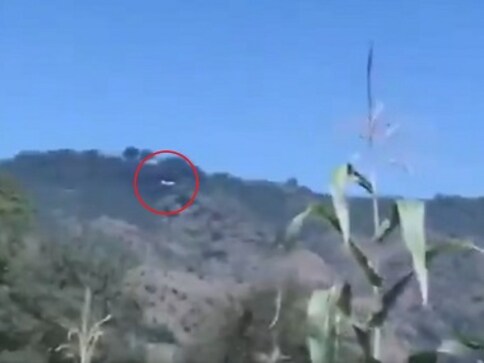 The helicopter from across the border that violated the Indian airspace in Jammu and Kashmir's Poonch sector on Sunday was reportedly carrying the "prime minister" of Pakistan-occupied Kashmir.
Raja Farooq Haider was believed to have been on his way to condole the death of his brother Chaudhry Abdul Aziz when Indian forces opened fire on his helicopter near the Line of Control between India and Pakistan, The Express Tribune reported.
Kashmir's prime minister Raja Farooq Haider Khan was travelling in this chopper when Indain Forces Open Fire... These Pics From My Home Town Haveli LOC Pir Panjal Area Poonch Kashmir.#AJK #kashmir #farooqHaider #Indianfiring #kashmiri #Rajafarooqhaider pic.twitter.com/Wv6n0o547R

— Haider Sherazi (@ImHaiderSherazi) September 30, 2018
As per norms recognised by both India and Pakistan, helicopters are not supposed to come within a kilometre of the LoC and fixed-wing aircraft within 10 kilometres of the LoC. The rules require that forces of both countries inform each other in advance about the movement of military aircraft in the region, though the exercise is not compulsory for civilian helicopters, according to Geo News. The Express Tribune report claimed that Pakistan had informed Indian security forces about Haider's chopper trip, and that "the helicopter's white colour clearly indicated that it was a civilian chopper".
The Jammu-based public relations officer of the Indian Army, Lieutenant Colonel Devender Anand, said the helicopter had violated the India airspace around 12.10 pm on Sunday. Official sources that said the white-colour chopper crossed over to the Indian side and hovered in the Indian airspace for sometime, but headed back across the border after it was "engaged by air sentries".
No injuries were reported in the incident. The helicopter had retreated after Indian Army sentries opened fire on it. It landed safely without damage.
"Indian forces made the excuse that the helicopter had crossed the LoC," Haider was quoted as saying by Geo News, adding that the Indian security forces were incompetent and cowards to have fired at a civil helicopter. "They are lying (about the chopper crossing the LoC). They are doing it because they are going to polls in the coming days. I was travelling with my ministers."
The incident took place a day after India and Pakistan traded barbs at the 73rd session of the United Nations General Assembly. External Affairs Minister Sushma Swaraj and Pakistani counterpart Shah Mahmood Qureshi hit out at each other, with Swaraj accusing Pakistan of spreading terrorism in India. In response, Qureshi accused India of practicing terrorism as a state policy and calling off talks "on flimsy grounds".
India
IMD has forecast severe weather for Jammu and Kashmir, with 'widespread intermittent rain most likely to continue till 30 July'
India
A cloudburst is a sudden aggressive rainstorm falling for a short period of time-limited to a small geographical area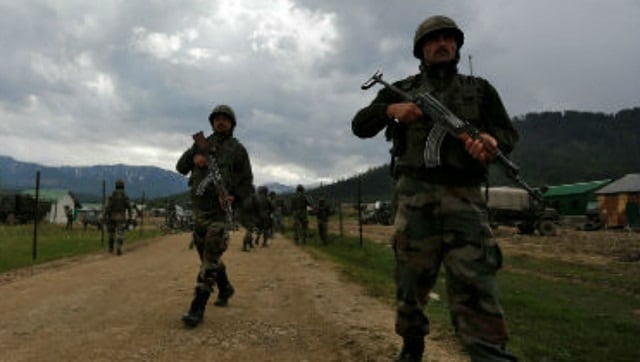 India
The police said that one of the militants, identified as Fayaz War, was involved in several attacks and killings of civilians and security personnel. He was the last perpetrator of violence in north Kashmir