Pakistan arrests three more Indian 'spies', launches 'surgical attacks' of a different kind
Pakistan is not calling Jadhav and the three others as just spies. It's branding them as 'terrorists', accusing them of plotting subversive activities by joining hands with secessionist and terrorist elements in that country.
The arrest in Pakistan of three more Indian "spies" on Friday, even in the middle of all the ruckus over the death sentence of Kulbhushan Jadhav, is beginning to establish a pattern. And slowly but with increasing clarity, the different pieces of the Jadhav jigsaw are finally falling into place.
Quoting a police official, The Express Tribune of Pakistan named "Khalil" as the leader of the three Indians, arrested in the Pakistan-occupied part of Kashmir. A channel gave the names of the other two as "Imtiaz" and "Rashid".
Pakistan is not calling Jadhav and the three others as just spies. It's branding them as 'terrorists', accusing them of plotting subversive activities by joining hands with secessionist and terrorist elements in that country.
Spy games
By sentencing Jadhav to death and arresting the three others less than a week later, Pakistan is playing what some call "spy games" but with a well-thought-out and multi-pronged strategy. Killing two birds with one stone is a damned good thing. But killing four birds with one stone is even better. By resorting to the spy games, Pakistan aims at
— portraying India as a terror-mongering country;
— teaching a lesson or two to Iran, from where Jadhav operated before his alleged capture in Balochistan;
— driving a wedge between India and China deeper by claiming that the arrested Indians were targeting, among other things, the China-Pakistan Economic Corridor (CPEC);
— and playing to the domestic galleries with national elections in Pakistan scheduled to be held less than a year away.
Turning the tables on terror
Pakistan has often been described as a rogue country that not only nurtures terrorism but exports it as easily as it sends cotton and leather goods to other countries. With substantial evidence, India has often claimed that it's the worst victim of Pakistan-based and Pakistan-trained terrorists.
A stock reply from Pakistani leaders has always been that their country itself was taking the brunt of terror. This is true, but by playing the "spy games", Pakistan is now desperately trying to turn the tables on India. It wants to fool the world into believing that it's India which is in cahoots with the terrorists on its soil, fomenting subversive activities in that country and causing the deaths of innumerable civilians. No evidence, however, is forthcoming from Pakistan.
There is, of course, more than what meets the eye. Jadhav's "arrest" was announced in March last year just before a fact-finding team from that country was scheduled to visit Pathankot airbase which had been attacked by Pakistan-based terrorists. And his "death sentence" this month came immediately after a retired Pakistani army officer disappeared on the India-Nepal border. Suspecting that India had captured him, Pakistan also perhaps pre-empted India from making any disclosures on his subversive actives in India.
A slap on Iran's face
The "arrest" of Jadhav, who was allegedly operating from Chabahar in Iran, was announced last year at a time when India was actively pursuing the project to develop the Chabahar port. The "arrest" also came exactly when Iran's President Hassan Rowhani was visiting Pakistan. This had annoyed Iran, which denied any links with the alleged Indian spy.
The Iran angle doesn't end there. A few days after Jadhav's death sentence this week, Pakistan's military took into custody a notorious Karachi gangster with alleged terrorist links called Uzair Baloch, whom the police had arrested last year. Pakistan let it be known that, besides having links with Jadhav, Baloch had spied for Iran. This once again irked Iran no end, forcing it to deny it as "unfounded and baseless".
While on one hand, Pakistan appears to want to improve its relations with Iran, some of its power centres seem to be keen on cuddling up more closely to Iran's arch-rival Saudi Arabia. Pakistan's former army chief Raheel Sharif recently joined the Saudi-led military alliance against terrorism, dubbed as the "Islamic NATO", which Iran frowns on.
An editorial in Pakistan's leading daily Dawn said on Friday: "There must also be an explanation of Pakistan's relations with Iran by the government ... there has been confusion about the status of our ties with Iran. Iran is not India; it is a friendly country with which ties should be managed carefully."
The Chinese angle
While playing its spy games, Pakistan is throwing in a Chinese angle in good measure. It claims that just like Jadhav, the three others arrested on Friday were targeting Chinese interests in Pakistan. Announcing the arrests of the three Indian "terrorists" on Friday, a Pakistani police official said they were targeting Chinese engineers and sensitive installations on CPEC, a pet project of China that has more military objectives than economic.
And this comes at a time when China is making increasingly aggressive postures towards India, as part of its old policy which it is executing with renewed vigour to establish itself as an unchallenged power in the region. A wink from Pakistan would be more than enough for the Chinese to further harden their stand on India. The next time India talks about China's help in declaring Pakistan-based Jaish-e-Mohammed chief Masood Azhar, China may turn around and ask: "What about Kulbhushan Jadhav?"
Looming elections
With national elections in Pakistan less than a year away, the ruling Pakistan Muslim League Nawaj (PML-N) of Prime Minister Nawaz Sharif — which is fighting principal opponents Pakistan Tehreek-e-Insaf (PTI) of former cricketer Imran Khan and the Pakistan People's Party (PPP) of the Bhutto family — needs an issue that catches the imagination of voters.
PML-N perhaps finds no better issue than putting the blame for terror inside Pakistan at India's doorstep. It might work with domestic audiences in Pakistan but is unlikely to have any effect in the eyes of the world.
Besides the terror and mayhem unleashed in Kashmir and the rest of India, most major terror attacks in the world have some Pakistani link, as this Firstpost article says.
Jadhav, Khalil, Imtiaz and Rashid may thus be just the tools in Pakistan's spy games. And these spy games may be Pakistan's own subtler versions of 'surgical strikes' against India.
The author tweets @sprasadindia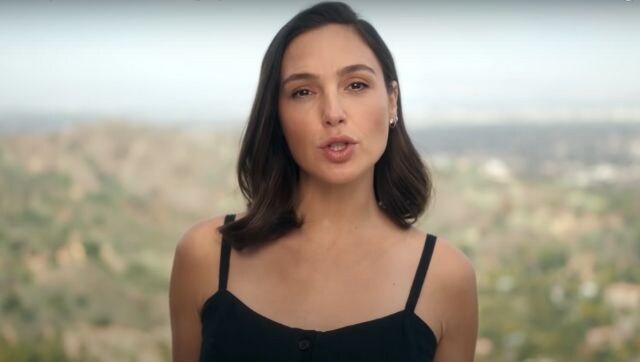 Entertainment
Even as the reality is hard to cope with, it brings back that one commodity that seems to be rapidly depleting from our lives – hope. And for that alone, may there be an encore.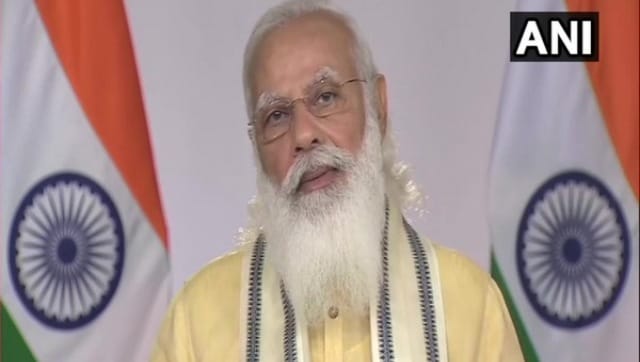 India
While the prime minister's address was no doubt a full-frontal political attack, it was in retaliation to sustained politics of slander
India
Unity in diversity is the fundamental ethos of Indian culture, land and people but the education system seems to be heading in the opposite direction