On India's 72nd Independence Day, George Orwell's essay on freedom of the press makes for a timely read
'If liberty means anything at all, it means the right to tell people what they do not want to hear,' George Orwell wrote in his essay highlighting the importance of upholding freedom of the press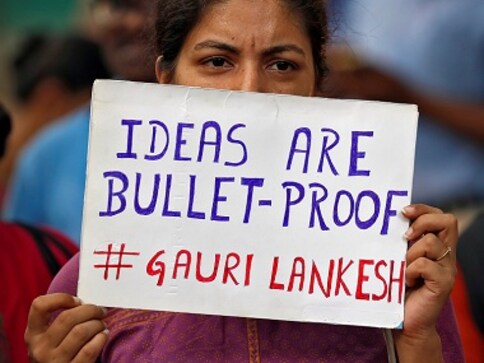 In a column titled 'A brief recent history of media self-censorship' published in October 2017, The Hoot's editor Sevanti Ninan examined if self-censoring was on the rise by Indian media establishments after the NDA government came to power, or if the practice had existed at a similar level under the UPA too.
Ninan listed instances of reports being taken off newspapers' websites, interviews being pulled off air/not aired at all, editors stepping down citing interference, defamation suits being filed against certain publications, and concluded by saying that media houses in India were attempting to walk a line where they could continue to do work that was editorially valid, even while "mollifying the powers-that-be".
Self-censorship was in the news in March this year as well, after The Wire ran a story detailing the resignations of VICE India's managing editor Rishi Majumder, and news editor Kunal Majumder. The Wire's report claimed that the Majumders (who're not related) had stepped down after a story involving a gay ABVP activist was pulled, allegedly on the advice of the company's legal team. Other problems that reportedly plagued VICE India were highlighted, including the establishing of a committee that would vet all "sensitive" political stories.
The talk of self-censorship came even as India was ranked a lowly 138th on the World Press Freedom Index — an annual assessment of 180 countries by Reports Sans Frontières (RSF). In 2017, India's ranking was 136th on the same index, having slipped down three spots from the previous year.
The report was released in mid-April, days after the Government of India issued (then withdrew) a circular that said journalists found producing 'fake news' could have their press accreditation revoked. What 'fake news' entailed in this case, was not clarified. Neither was the question of who could bring these charges against a journalist, nor how such claims would be evaluated.
And just two months later — in June 2018 — Shujaat Bukhari, the editor of the Kashmir Rising newspaper, was gunned down as he stepped outside his office in Srinagar, bringing to mind the slaying of journalist-activist Gauri Lankesh in September 2017. Bukhari is possibly the 48th journalist to be killed in India for his work since 1992, according to figures released by the Committee to Protect Journalists (CPJ).
The violence that journalists face is not always physical: it can take the form of extreme online harassment, hate speech and cyber-threats.
While the situation seems particularly bad in India — compounded by confusing laws, "toothless" regulatory bodies, and complications arising out of the ownership of media houses — the RSF report highlighted why 2018 was a particularly bad year for the press the world over.
"Hostility towards the media from political leaders is no longer limited to authoritarian countries such as Turkey (down two at 157th) and Egypt (161st), where 'media-phobia' is now so pronounced that journalists are routinely accused of terrorism and all those who don't offer loyalty are arbitrarily imprisoned," the report noted. "More and more democratically-elected leaders no longer see the media as part of democracy's essential underpinning, but as an adversary to which they openly display their aversion."
RSF illustrated this point by highlighting the US' fall in the World Press Freedom Index by two places to 45th, under Donald Trump. "A media-bashing enthusiast, Trump has referred to reporters as 'enemies of the people' — a term once used by Joseph Stalin," the RSF stated.
The RSF's reference to Stalin brings to mind the essay written by George Orwell as a proposed preface to his seminal 1945 novella Animal Farm. Orwell wrote that the book — an allegorical fable based on the Russian Revolution of 1917, which ushered in the Stalinist era — was turned down by four publishers. The rejection, Orwell said, was expected (England and Russia had been allies in World War II, from 1939-45, after all); what struck him though was the reason offered by one of the publishers (who initially accepted the book, only later to turn it down). His refusal didn't stem from any censorship imposed by the English government; the publisher had simply decided that it was "ill advised" to print a book that ran the risk of offending Russian sensibilities.
"If publishers and editors exert themselves to keep certain topics out of print, it is not because they are frightened of prosecution but because they are frightened of public opinion. In this country, intellectual cowardice is the worst enemy a writer or journalist has to face, and that fact does not seem to me to have had the discussion it deserves... The sinister fact about literary censorship (in England) is that it is largely voluntary," Orwell wrote.
Orwell then went on to present a compelling argument for why freedom of the press must be upheld — a freedom that was threatened as much by self-censorship as it might be by an authoritarian government or vested interests.
"Unpopular ideas can be silenced, and inconvenient facts kept dark, without the need for any official ban... At any given moment there is an orthodoxy, a body of ideas which it is assumed that all right-thinking people will accept without question. It is not exactly forbidden to say this, that or the other, but it is 'not done' to say it, just as in mid-Victorian times it was 'not done' to mention trousers in the presence of a lady. Anyone who challenges the prevailing orthodoxy finds himself silenced with surprising effectiveness. A genuinely unfashionable opinion is almost never given a fair hearing, either in the popular press or in the highbrow periodicals," Orwell wrote.
Orwell pointed out that when asking for freedom of expression, or for the press, one was not asking for an absolute liberty. Censorship would endure, "as long as organised societies" and an individual's right to express what he/she believed to be the truth would be bounded by considerations like whether or not it "harm(ed) the rest of the community in some unmistakable way". However, having encapsulated those considerations, Orwell wrote that at its core, the issue was a simple one: "Is every opinion, however unpopular — however foolish, even — entitled to a hearing?"
Orwell's essay overwhelmingly makes the case for "yes" as the answer to that question.
The essay also raises another timely point: if the 'banning' of intelligent criticism is considered in the best interests of democracy, is such a democracy worth preserving?
"There is now a widespread tendency to argue that one can only defend democracy by totalitarian methods. If one loves democracy, the argument runs, one must crush its enemies by no matter what means. And who are its enemies? It always appears that they are not only those who attack it openly and consciously, but those who 'objectively' endanger it by spreading mistaken doctrines. In other words, defending democracy involves destroying all independence of thought." The danger in following such a course of course, is that "people don't see that if you encourage totalitarian methods, the time may come when they will be used against you instead of for you", Orwell wrote.
As India observes its 72nd Independence Day, maybe it's time — especially for the press, and those who seek to suppress it — to reflect on Orwell's concluding words:
"If liberty means anything at all, it means the right to tell people what they do not want to hear."
Read the complete essay by George Orwell here.
The Freedom of the Press by George Orwell (Copyright © George Orwell) | Excerpts reprinted by permission of Bill Hamilton as the Literary Executor of the Estate of the Late Sonia Brownell Orwell.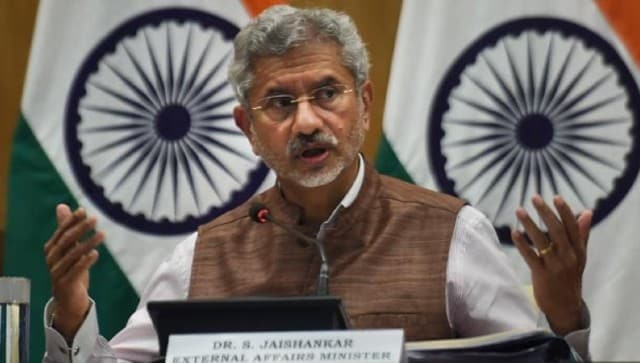 World
But through the bonhomie, India would do well to keep one eye firmly on another partner in West Asia with whom it has enjoyed cordial ties largely based on its energy requirements: Saudi Arabia
India
Frontline and healthcare workers were assigned additional duties to help manage the public health emergency. But while the number of tasks expected of ASHAs kept increasing, the protective gear dwindled
India
The Centre will take over from states, which were supposed to be carrying out about 25 percent of the country's vaccination work, and continue with its ongoing inoculation efforts