Shujaat Bukhari killed: India lost 48 journalists since 1992 on line of duty; three so far in 2018
Veteran Kashmiri journalist Shujaat Bukhari was shot dead outside his office in Srinagar on Thursday. If it's his work that led to his murder, Bukhari may become the 48th journalist who has been killed in India since 1992 for performing his job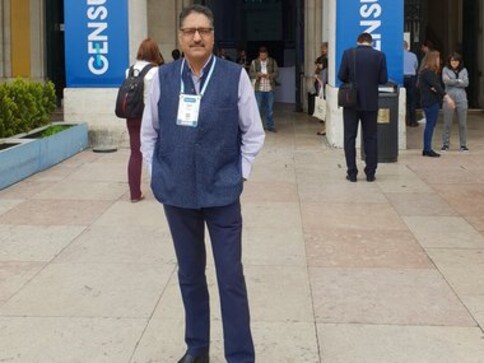 Editor's Note: This copy was originally published on 10 December 2016 on Human Rights Day which is celebrated every year on 10 December since 1950 to mark the adoption of Universal Declaration of Human Rights by United Nations. It's been replugged with fresh inputs after the murder of Rising Kashmir editor-in-chief Shujaat Bukhari, who was gunned down by three unknown gunmen outside his office.
Over the years, several journalists have lost their lives while reporting about human rights violations, corruption and for doing their job. In 2018, three journalists have lost their lives, the latest of them being veteran Kashmiri journalist Shujaat Bukhari. This is one short of the four journalists who were killed in 2017. Last year, senior journalist Gauri Lankesh was murdered just outside her residence in Bengaluru.
Bukhari, who was shot dead outside his office by three unidentified gunmen, on 14 June. If it's his work that led to the killing, Bukhari may become the 48th journalist who has been killed because of his work in India since 1992, the year when the Committee to Protect Journalists (CPJ) started keeping records of journalist deaths.
Though Bukhari's death is not part of the official records at CPJ, according to reports, his pro-peace talks views and believe in finding a political solution to the Kashmir conflict could be responsible for her death. In the past, Bukhari had managed to escape three attempts at his life, the latest one being in 2016.
Bukhari's murder is the second high-profile killing in the last two years, the last one being Gauri Lankesh. In the latest edition of her weekly magazine in Kannada, Gauri Lankesh Patrike, before she died, Lankesh had criticised former Karnataka chief minister BS Yeddyurappa.
Also, in several of her writings, she has accepted being under attack from Right-wing supporters for her anti-established views.
Firstpost takes a look at the 48 journalists who were killed in India since 1992.
CPJ has confirmed only 47 killings where the motives have been confirmed, the actual number of journalists killed could be higher.
Sports
The second part which comprises 33 matches will go on till 4 February.
Sports
League leaders Mumbai will look to snap a four-game winless run and consolidate their place at the top of the points table when they take on Bengaluru in an ISL match in Margao on Monday.
Sports
Defending champions Bengal Warriors would expect a better show from their players when they take on a struggling Puneri Paltan in their Pro Kabaddi League match in Bengaluru on Sunday.