Nirmala Sitharaman's day out on Sukhoi-30 MKI: Defence minister takes off in indigenously-built fighter aircraft from Jodhpur
Defence Minister Nirmala Sitharaman was flown in the Indian Air Force's frontline aircraft, the indigenously-built version of Su-30 MKI fighter jet on Wednesday
Defence Minister Nirmala Sitharaman was flown in the Indian Air Force's frontline aircraft, the indigenously-built version of Su-30 MKI fighter jet on Wednesday, her official Twitter account posted.
The minister flew a sortie in the formidable fighter, which has nuclear strike capability and capability to penetrate deep in enemy territory, at the Air Force Station in Jodhpur.
After her recent stay on board INS Vikramaditya at sea and whirlwind tours to forward areas and different installations of the three forces, this sortie will be a part of the defence minister's continued effort to gauge and review the operational preparedness and combat capabilities of the armed forces, the sources said.
The Sukhoi-30 MKI is a twinjet multirole air superiority fighter developed by Russia's Sukhoi and built under licence by India's Hindustan Aeronautics Limited (HAL) for the Indian Air Force. A variant of the Sukhoi Su-30, it is a heavy, all-weather, long-range fighter.
In November 2017, India had successfully flight-tested the air variant of BrahMos supersonic cruise missile from the fighter jet.
With inputs from IANS
India
The GST Council had in June decided that a 12 per cent tax will be levied on all hotel rooms that cost below Rs 1,000 per day
Business
Yes, you heard that. House rent will now be taxed. GST-registered persons or companies, which offer services from a rented residential property, are liable to pay per cent tax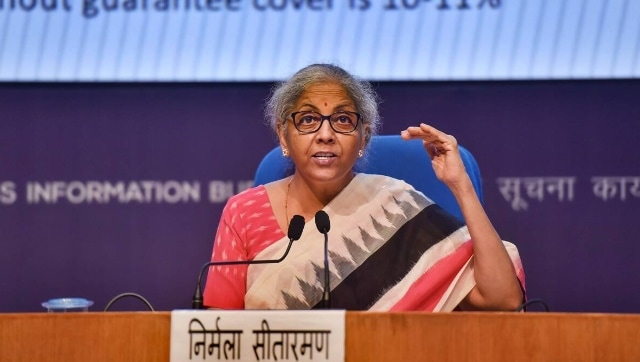 Business
Finance Minister Nirmala Sitharaman said, by classifying education and health as freebies, Delhi chief minister Arvind Kerjiwal is trying to bring in a sense of worry and fear in minds of poor