Newsroom diaries 2016: Marathwada, elections, Olympics, demonetisation and how we covered them
Four stories we've reported in the past year should serve to showcase the breadth of material (and digital reporting opportunities) 2016 has provided the Firstpost newsroom.
This past week Facebook has resounded with plangent laments about the year that will not end.
Most timelines are lengthy dirges punctuated with cries of cashlessness, Aleppolessness, musiclessness and Baracklessness. Annus horribilis is the Latinate of choice.
There hasn't been a better year for journalism in recent history. The sordidness of 2016 has presented our estate with sufficient opportunities to peel open and consider the human condition. It has allowed us to recount such stories that newsmen and women don't often get to tell. This is especially true for a band of journalists relaying reports, opinion and analysis from a newsroom freed of the constraints that tie down a print publication — no curbs on article length, supporting media, revisions and improvements, narrative possibilities, and so on.
Firstpost is one such outfit.
Four stories we've reported in the past year should serve to showcase the breadth of material (and digital reporting opportunities) 2016 has provided the Firstpost newsroom.
The first came early when a visiting former chief minister of Maharashtra told us of the seriousness of drought conditions in Marathwada. We dispatched three writers to the region, each equipped with a small camera — none had used one in the course of reporting — to record the extent of damage. The series that resulted from their month-long journey, encrusted as it was with rich media, helped set the general course of debate on state intervention and the failure of successive governments in instituting any lasting solutions to address water scarcity in Marathwada.

In preparing for elections held to elect members to five state Assemblies, in May, we resolved to replicate a television newsroom online; in-studio political analysts, an anchor, multiple video and audio feeds from the five states, data visualisation, combined with on-ground reportage, gathered by writers applying — many of them for the first time — the fundamental tenets of print journalism to digital storytelling methods.

Soon after, the sports desk — frugally peopled — came up against the Rio Olympics, which afforded them the chance to run one of the lengthiest live blogs Firstpost has operated thus far, spanning 16 days, book-ended by the two ceremonies at the Maracana Stadium.

The fourth story is a biphonic texture of two stories that occurred almost simultaneously, over the course of 24 hours, beginning 8 November: Prime Minister Narendra Modi's surprise announcement that 86 percent of currency in circulation would be rendered invalid in 50 days' time, and an election in the US that advanced the likelihood of an orange-haired real estate huckster with tenuous grasp of policy occupying the Oval Room.
Both offered Firstpost the occasion to set off a lengthy, live, accretive discourse drawn from analysis that combined text, video and audio; we hadn't embedded such a large volume of fragmentary opinion pieces in live blogs until then. The election allowed us to build on what we'd learnt in May — we ran an eight-hour broadcast on the website, with commentators weighing in live from Toronto, New Orleans, New York, Delhi, Dubai and Mumbai.

And from all accounts, those last two stories have yet to coil themselves to a close.
The fading days of 2016 could well serve as prologue for the year before us.
**
A newsroom is made not by the technology or resources at its disposal, but by those who inhabit it. For a more personalised view on the experiences of various members of the Firstpost newsroom while covering specific stories, check out the following accounts:
Simantik Dowerah writes in 'Momos from Bhutan and ruggedness of a political terrain called Assam': "Juicy, served hot and incredibly appetising. The plate of dumpling that a roadside restaurant in Bhutan's Samdrup Jongkhar district bordering northern Assam could offer me for a really late lunch was perhaps the perfect metaphor describing the mood of the Indian state in polls." Read his account of covering the Assam Assembly polls here.
Devparna Acharya on covering J Jayalalithaa's demise in early December: "It was bittersweet and symbolic when gentle dawn broke as the cavalcade took Jayalalithaa's remains to the Rajaji Hall. Even as the sun set on her life and her career, a new sun rose in Tamil Nadu."
In her 'newsroom diary', Swetha Ramakrishnan talks about how Fawad Khan charmed Bollywood, but came with major political baggage: "TV shows and events were cancelled, roles were cut short, the setting in films like Ae Dil Hai Mushkil moved from Lahore to Lucknow and we even saw Karan Johar begging for his right and freedom to express and create. Donned in all black, he stared at us in helplessness, and even if you weren't a fan of his cinema, or didn't feel particularly motivated to take a stand, you felt bad for him."
Vishnupriya Bhandaram says about covering the 2016 US Presidential elections: "Donald Trump made for easy news. He wrapped it up in a beautiful ribbon and handed it over to the media. While it would have been an easy path to outrage on all the ridiculous things he said, we sought to find a critical voice that didn't fall into the regular trappings of a typical Trump coverage."
For Tech2 editor Nash David, the biggest tech story in 2016 was the Freedom 251. He recounts: "On the evening of 16 February this year, news came in of a sub-Rs 500 smartphone to be launched in India. Personally, I considered it to be a con job. It seemed as tricky as a chain-marketing sham to make money from innocent customers... The next morning I was proven wrong. And how."
How did Firstpost's sports desk cover a massive event like the 2016 Rio Olympics? By working round the clock — as Zenia D'Cunha says in this account: "...there was also the disappointment, seeing India underperform, miss out on medals — Abhinav Bindra coming fourth, Dipa missing the podium by 0.005 points, Sania Mirza-Rohan Bopanna losing the bronze medal match, it was heartbreaking as an Indian fan. You tried to stay objective but there was definitely a tinge of disenchantment in the coverage. And then, when the first medal came on the 12th day, when Sakshi Malik came from the bottom to pull an incredible win and notch a bronze — it was a moment to savour."
Five state polls, politics and the potpourri of headlines — Sohini Chakravorty says: "With four major states with different political players and dynamics — the challenge was to bring out the critical issues pertaining to each state and present it to a national audience. Like any typical Bengali household, I grew up on a healthy dose of politics and Darjeeling tea, the Left-Trinamool Congress decades-old battle was definitely not an unfamiliar territory for me. What was unfamiliar was the politics of Kerala — the state that I was assigned to cover."
Dinesh Unnikrishnan on the demonetisation drive, and making sense of the 'cash crisis': "Ever since Prime minister Narendra Modi announced the plan on 8 November 2016, it has been a challenge not just for the general public, but also economists and and journalists, who have found it very difficult to keep track of the developments and rules that change on a daily basis."
"It was 2 January and a group of terrorists attacked an airbase in Pathankot, killing 8 people. This set the tone for the rest of the year and it was all downhill from there on," says Rutu Shah, recapping a year in terror that saw attacks in Uri, Brussels, Nice, Aleppo.
In a year that had the Olympics, why did the Euro 2016 stand out? Nikhila Makker offers a compelling reason.
From 'Pineapple Apple Pen' to Arshad, the 'hot chaiwalla', Reema Mukherjee from Firstpost's social media desk, discusses what trended on Facebook, Twitter and their ilk this year: "Social media made a billion people laugh, reminded us of the brutality of terror, and even changed people's lives in 2016."
Find latest and upcoming tech gadgets online on Tech2 Gadgets. Get technology news, gadgets reviews & ratings. Popular gadgets including laptop, tablet and mobile specifications, features, prices, comparison.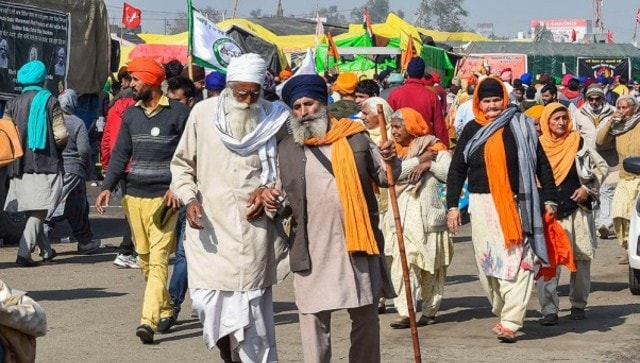 India
It is clear now that whatever the government might do, the protesters are adamant
Politics
Both the leaders took part in multiple events in West Bengal's Kolkata in a bid to host the biggest celebration of Subhas Chandra Bose's birth anniversary even as a clash between BJP and TMC workers earlier in the day left several injured in Howrah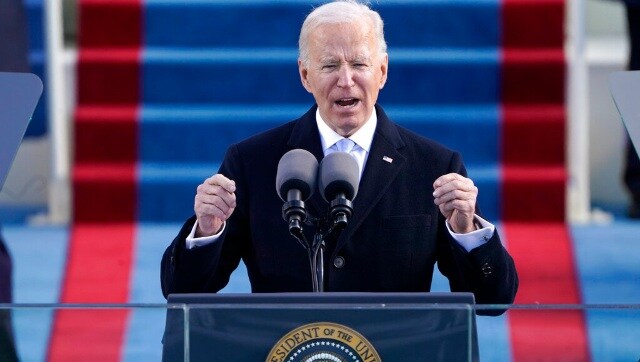 World
Economic ties may strengthen further, in the absence of overtly personal vested interest and a long-term vision replacing a short-term, mercantile approach