National Youth Day: Swami Vivekananda's teachings still inspire, but nation harnessing power of young workforce will be true tribute
Vivekananda believed that youth could play a role in India's socio-economic regeneration.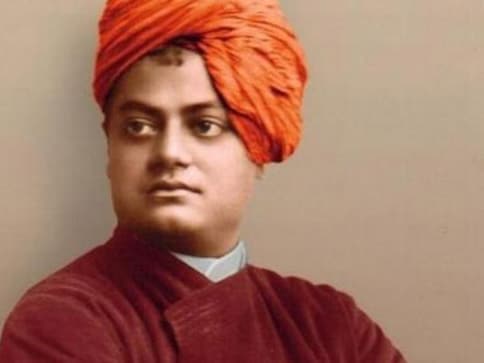 Today is the 156th birth anniversary of Swami Vivekananda, celebrated in India as the National Youth Day

But celebrations and govt sponsored functions aside, the occasion warrants us to spare a thought about state of the youth in India

India is currently experiencing a demographic dividend: when a larger section of population is of the working age as compare to those who are dependents
Today is the 156th birth anniversary of Swami Vivekananda. Known for his pragmatic approach towards spirituality, inter-faith harmony and modernisation, Vivekananda is often considered an inspiration for India's youth. Since 1985, his birth anniversary has been celebrated as National Youth Day. Back then, the Congress-led government felt that the "philosophy of Vivekananda and the ideals for which he lived and worked could be a great source of inspiration for the Indian Youth."
Yearly celebration of the National Youth Day, since then, has been marked by youth conventions, academic seminars, debates, cultural events and sporting activities. Since 1995, the Ministry of Youth Affairs and Sports has also been organising the annual National Youth Festival in different states each year. The festival brings together thousands of delegates who participate in various cultural events and where, in the words of the government, "youth interact in formal and informal settings, and exchange their social and cultural uniqueness."
Vivekananda and his messages for youth
Vivekananda died at the young age of 39, attaining Mahasamadhi in 1902. Yet, a Century later, his messages continue to remain relevant for India's aspirational youth. Travelling across India, he encouraged youth to unite for the cause of nation building.
Vivekananda believed that youth could play a role in India's socio-economic regeneration. Addressing the youth in Madras (now Chennai), Vivekananda called upon them to work for reviving the glory of India. "My hope is in you. Will you respond to the call of your nation? Each one of you has a glorious future if you dare believe me. Have that faith, each one of you, in yourself and you will revive the whole of India," he said.
For Vivekananda, spirituality and modernism complemented each other. The modernist in him was open to accepting the good aspects of the West. He believed that the synthesis of material development in the West and Indian spirituality will help in India's regeneration. Vivekananda dreamt of India's youth leading a mass movement to educate the poor, believing that education would eradicate poverty and usher economic prosperity. "It would be better if the people got a little technical education that they might find work and earn their bread, instead of dawdling about and crying for service," he said.
Vivekananda eloquently interpreted Hindu scriptures to motivate the youth to achieve material as well as spiritual success.  Stressing on sustained commitment to a cause, Vivekananda said, "Take up an idea. Make that one idea your life—think of it, learn of it, live in that idea, let the brain, muscles, nerves, every part of your body, be full of that idea, and just leave every other idea alone. This is way to success."
Vivekananda also spread the message of religious tolerance and he spent a considerable amount of time understanding Abrahamic religions. His message for the youth was simple, "If you are born a Christian, be a good Christian. If you are born a Hindu, be a good Hindu. If you are born a Muslim, be a good Muslim." For India to rise, he needed people to have a "Vedantic head and an Islamic body" – words which encapsulated his quest for communal tolerance.
Nothing better signifies Vivekananda's influence on youth than the fact that young revolutionaries in early 20th Century Bengal like Subhash Chandra Bose and Aurobindo Ghose considered him their inspiration. Jawaharlal Nehru, an avowed secularist, too considered him "one of the greatest founders of the national modern movement of India," and added that his words continue to inspire people even after his death.
State of youth population in India
But celebrations and govt sponsored functions aside, the occasion warrants us to spare a thought about state of the youth in India. It is widely believed that India is currently experiencing a demographic dividend. UNFPA defines it as "a boost in economic productivity that occurs when there are growing numbers of people in the workforce relative to the number of dependents."
By 2020, India is expected to be the youngest country in the world, with a median age of 29. With 64 percent of the population in the working age group, this will help add at least 2 percentage points annually to the economy till 2030.
However, such a proposition rests on the expectation that there is a strong link between economic growth and optimum job creation, and that students graduating from institutions turn out to be "employable".
On the economic front, strong economic growth numbers do not seem to have had any positive impact on the employment figures. As per a report by Azim Premji University, a 10 percent increase in GDP now results in less than one percent increase in employment. The mismatch between economic growth and job creation has meant that rate of unemployment among the higher educated youth reached 16 percent in 2018.
Unemployment is a much bigger issue in rural India as it accounted for 83 percent of the 1 crore lost jobs last year, as per the latest CMIE report. Given the bleak employment situation, it is no surprise that 2.8 crore people apply for just 90,000 jobs in the railway.
The second major impediment to reaping demographic dividend is unemployability – a state where educated candidates may lack workspace skills.
According to a FICCI report in 2016, 9 out of 10 MBA graduates were unemployable while a large section of engineering students is considered unemployable by Western standards. The education system in India which promotes rote learning over critical questioning is largely to be blamed for the crisis. "Across all levels of the education system, we have tended to focus on acquiring knowledge rather than skills sets. But there is a fundamental difference between the two," a 2018 Quest Alliance report quoted an expert as saying.
Skill development initiatives can help mitigate the crisis to an extent but according to experts, they focus more on industry-specific skills and are not holistic in nature. With India at the cusp of a creative technological disruption, acquiring 21st Century job skills will be crucial as many old jobs are likely to be replaced with the introduction of newer technologies. Nevertheless, a course correction is underway now.
Perhaps, Vivekananda was right when he critiqued the Western education system in India, "Education is not the amount of information that we put into your brain and runs riot there, undigested, all your life." It will be the biggest tribute to Vivekananda when India finally succeeds to reap full benefits of its unique demographic dividend.