Narendra Modi's Parliament speech has been hailed and booed, but its political message needs a deeper analysis
Narendra Modi's popularity appears to have weakened, perhaps because of Rahul Gandhi's self-articulation as a leader who can be taken seriously.
As the no-confidence motion, unsuccessfully floated in Parliament on Friday, descends into political oblivion, it has become possible — even necessary — to retrospect over it. In meditations on Prime Minister Narendra Modi's unexceptionally impassioned address — a document of communicative politics — one finds praise and critique but little interpretation.
Modi spoke for over an hour, channeling his polemic unsurprisingly towards the Congress and its arrogance, its history of electoral despotism and disruption, its pessimism and lust for power. In the second, slightly longer part of his address, Modi spoke of his government's achievements in delivering electricity, toilets, financial credit, and development to the weakest and most-vulnerable agrarian communities and regions.
Then, in his cognisance of the regional inscription in the no-confidence motion, Modi addressed the people of Andhra Pradesh, casting himself and his government in a reassuring rhetoric of paternalism. It is critical that the prime minister spoke to the people, not the political parties, of Andhra Pradesh, and its significance was not lost on the Telugu Desam Party's (TDP) Kesineni Srinivas, who rose minutes later to call Modi a dramatist and his address, a Bollywood film. One is unsure whether it was Modi's speech or his political manoeuvring that saved the day, but the government salvaged its position by reclaiming parliamentary confidence, promptly invoking its basis in popular support as opposed to parliamentary favour.
The anatomy of the address, however, has escaped acknowledgement. While Congress president Rahul Gandhi called the address weak, senior party leader Sonia Gandhi rubbished its "old rhetoric". Opposition leaders have since expressed dismay, baffled not at how the no-confidence vote was scuttled but at how Modi could be lauded for a speech that addressed none of its concerns and complaints. The prime minister's address remains a text of communicative politics as he managed to have the last word even though he ignored the Opposition's words of protest.
Evidence of this logo-politics has not been sparse — in election after election, address after address, Modi has revealed that he inhabits a different political world where there is no space for polemics he does not recognise, however harshly delivered. In steering clear of the aspersions the Opposition has cast on him, the prime minister does not merely negate its logic, he erases it from political vocabulary. This is his greatest assault.
It is unimportant, but it wouldn't hurt to retrospect over 2014 again. On 26 May, 2014, Modi became the fifteenth prime minister of India. His filibuster election campaigns drew an outpouring of support, dubbed a palpable leher (wave), and his deft use of this backing secured him the distinction of being the first social media prime minister.
There is a curious irony in this characterisation, for after almost four years in power, this praise has become castigation — in his tenure so far, Modi has not held a single press conference. It it is argued that like an emperor, he issues unanticipated commandments from above, interested only in being heard and obeyed. Modi's elevation to totalising supremacy was prefigured by his chief ministerial career in Gujarat over twelve and a half years, during which he allegedly presided over a massacre in 2002. But this is a memory Modi has laboured to erase, re-fashioning himself as the vikas purush (development man) of relatively modest origins who would, if voted to power, undo the well-entrenched privilege of the Indian National Congress and usher India towards unprecedented development. While Modi has endeavoured towards the former objective, there is no evidence in sight of the latter. If anything, Modi's four years have been interesting and taxing times. While he continues to have tremendous support, the leher has passed. However, Modi has not.
As Prashant Jha incisively notes in How the BJP Wins, Modi is infallible as long as he grasps the pulse of the people, and he has done so with an unwavering eye. Confronting the precarious position of Gujarat's electoral outcome, Modi revisited the memory of his chief ministerial days, presenting himself as an "insider against the encroaching outsiders" towards whom the discontent of Gujaratis is evident. Modi's recent electoral triumphs may have looked effortless, but their progressive aggression has made it apparent that this has not been the case — every battle is now against the Congress, and they are battles fought bitterly.
How does he do it? In every word Modi uses for political persuasion, regardless of its communal nature, he develops a politics of remarkable intimacy. This is done by invoking another entity, whether it is the Congress, or Muslims, or what has come to be called the "Lutyens' media".
There is a rarely understood logic in Modi's distance from the media. Modi appeals to the people as he speaks to the people – whether it is in his critique of the Congress (and euphemistically of everyone and everything elite), or his skilful use of outrage in a manner that would resonate with the masses. His primary political project is the dying art of conversation, positioning himself as both friend and saviour of the masses.
Modi gains favour even with communal remarks
In his communalism, too, Modi appeals to a space within all of us and activates desires that modern ideas of rights and citizenship have strenuously, but imperfectly, attempted to tame. On the other hand, the Opposition's idea of secularism is a liberal abstraction sparsely understood, let alone practised, in the cultural space of India's liquid modernities, where one may simultaneously be both communal and secular, theoretically speaking.
Dovetailed with this is Modi's formidable ability to freeze the narrative to what he desires it to be; so formidably is this done that the Congress and other Opposition figures can only trail far, far behind, struggling to outdo and even run apace. An important trope is the image of Rahul Gandhi as an infant, which the BJP has effortlessly made enduring. In characterising Rahul's words on the Rafale fighter jet deal with France and his theatrical antics of hugging and winking as puerile acts, Modi has furthered this narrative.
To take another example from Gujarat, an election too decisive in cementing these configurations, Mani Shankar Aiyar's calling Modi neech (lowly) was entirely unexceptional. Several Congress ministers have said much worse and more frequently, and to speak of the utterances of BJP ministers and politicians would be opening a Pandora's box. For instance: when Subramanian Swamy called Sonia Gandhi a vaishya with a sexual pejorative. But Modi understood the political value of employing Aiyar's words against the Congress, and this was done to counteract the networks of caste with whom the Congress had been negotiating in Gujarat. In a matter of hours, neech transitioned from implying moral degeneration to taking intonations of caste, projecting the prime minister as a man from a lower caste who had been wronged. It is childish to believe that Aiyar's words were decisive, but Modi's appropriation is instructive of his astute political moves.
On no sovereign at the height of his power does the sun ever appear to set, but on every man it has. This is humbling, historical truth, and Modi must remember it. The prime minister's formidable hold of the narrative appears to have weakened, though it is still in a comfortable place. Perhaps this emanates from Rahul's recent self-articulation as a leader who can be taken seriously.
What appears to be behind the BJP's floundering fortune — and here, we have to be relative for the floundering is premature and indecisive — is a discontent that is escaping Modi's seemingly infallible grasp. Although he has tried to stifle it to impotence in incessant assertions of Hindutva and the identity of the persecuted, the identitarian and political togetherness that Hindutva attempts to coerce on a heterogeneous community continues to be stillborn. Its fractures became evident with Patidar leaders Hardik Patel and Jignesh Mevani in Gujarat as well as in Bhima-Koregaon.
To read this discontent — and this is a significant lesson that we must learn from — in the regeneration of the Congress, or Rahul's "return", would be to stifle the promise of developing a political opposition to the BJP in general and to Modi in particular. This is not to argue that there can be no political opposition from the Congress, but we will have to find answers in the rapidly developing discontent and Modi's reaction to it.
Narendra Modi remains the indisputable elephant in the theatre of Indian politics, but his power rests on a ground that is shifting. It is the ability to engage with this peopled ground, and not parties and establishments as the Congress, that will determine whether this ground shifts towards the Opposition or reverts to the embrace of its intimate envoy, Narendra Modi, who is far from over.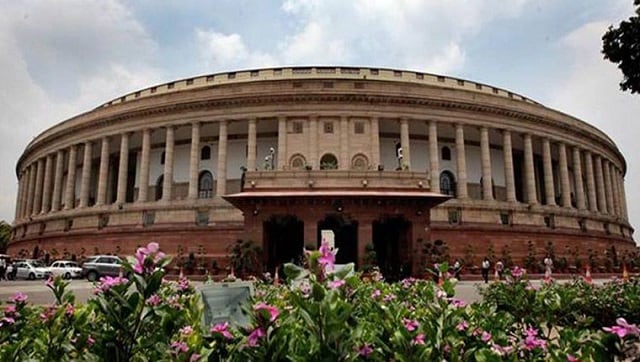 India
The Assisted Reproductive Technology (Regulation) Bill, 2020 seeks regulation and supervision of ART clinics and banks, prevention of misuse, safe and ethical practice of ART services
India
The prime minister has directed officials to take every possible measure to ensure that people are safely evacuated and to ensure maintenance of all essential services, according to the PMO
India
Speaking at the InFinity Forum, he said technology is bringing a big shift in finance, and mobile payment last year exceeded ATM withdrawals.