No-confidence motion in Parliament: Rahul Gandhi's 'bhukamps' and Richter Scale-breaking hug with Narendra Modi
Rahul Gandhi on Friday attacked the Narendra Modi government and the prime minister himself while speaking in The Parliament in favour of the No Confidence Motion moved by the opposition parties including the Congress and the TDP against the NDA government.
Rahul Gandhi on Friday attacked the Narendra Modi government and the prime minister himself while speaking in the Parliament in favour of the no-confidence motion moved by the TDP against the NDA government.
Rahul started his speech by pinning Modi down on his "false" promises which he had on previous occasions refereed to as 'jumlas'. Rahul first used the term during the Jan Aakrosh Rally in April 2018 in Delhi where he questioned the prime minister on his promise of depositing Rs 15 lakh in every Indian's bank account.
On Friday, however, he pointed out four such "false" promises of the Modi government:
— Depositing Rs 15 lakh in every Indian's bank account
— Providing employment to two crore people every year
— Demonetisation being a failure
— The Rafale Deal
Rahul pointed out that the idea of demonetisation was a failure since Modi was unaware of the fact that farmers and small traders only go for cash transactions. He also mentioned about the latest 'jumla strike' of the Modi government which he said is the 'MSP jumla strike'. "The prime minister allocated only Rs 10,000 crore towards MSP for the entire country, while Karnataka government had allocated Rs 34,000 crore in a single state," Raul said.
Jahan jaate hain wahan rozgaar ki baat karte hain. Kabhi kehte hain pakode banao, kabhi dukaan kholo. Rozgaar small&medium businesses laayenge. PM ne demonetisation kiya, shayad samajh nahi thi ki kisan,majdoor,garib apna dhanha cash me chalate hain: R Gandhi #NoConfidenceMotion

— ANI (@ANI) July 20, 2018
He even directed his attack on the defence minister Nirmala Sitharaman saying that "she told a lie under pressure from the prime minister". "We know prime minister has relationship with certain businessmen. One such businessman was given the Rafale contract. That gentleman benefited to the tune of Rs 45,000 crore," Rahul said. "I personally went to France and asked the French prime minister if there was any secrecy pact between India and France and he told me that there is no such pact," Rahul alleged. "The farmers of the country, the youth, Dalits, tribals and the women of the country are victims of BJP's 'jumla strike," Rahul remarked. "The Modi government only working for big businessmen and has no concern for the poor. In Modi's marketing team, businessmen are pumping in money," Rahul remarked.
While making these allegations, Rahul looked at Narendra Modi and said that, "Pradhan Mantri meri aankhon se aankhen milaakar nahi dekh paa rahe hain. He is smiling but he is nervous." He is not a 'chowkidar', he is a 'bhagidar'," Rahul said.
PM Narendra Modi laughs after Rahul Gandhi says 'Pradhanmantri apni aankh meri aankh mein nahi daal sakte' #NoConfidenceMotion pic.twitter.com/qwXNt6PphM — ANI (@ANI) July 20, 2018
Further attacking the Modi government, Raul said that "NarendraModi wants to fill the pockets of his friends, that is why petrol prices have been hiked in the country despite them falling globally."
He also raised the issue of deteriorating state of women's safety during the Modi government's regime saying that, "For the first time in the history of the country, India is not able to safeguard its women."
On the issue of lynchings, Rahul said that, "It is PM's duty to condemn atrocities, but he doesn't. Whenever an oppressed is attacked, it is an attack on Ambedkar, the Constitution and the people of India and this house."
Towards the end of his speech, Rahul thanked the BJP, the RSS and Modi himself for having taught him better about his religion. "Aapne mujhe Shivji ka matlab samjhaya hai, aapne mujhe Hindu hone ka matlab sikhaya hai, mere dil mein aapke liye itni sa bhi gussa, itna sa bhi krodh nahin hai," he remarked.
He concluded his speech by saying that the Congress and Opposition will come together to defeat the Modi government in the upcoming Lok Sabha elections in 2019.
"Aap logon ke andar mere liye nafrat hai, aap mujhe Pappu aur bohot gaaliyan dekar bula sakte hain, lekin mere andar aapke liye nafrat nahi hai," Rahul said before walking up to Modi and giving him a hug.
#NoConfidencePolitics | @RahulGandhi hugs Prime Minister @narendramodi after his speech in Lok Sabha#NoConfidenceMotion pic.twitter.com/bZ8CfbpoeE

— CNBC-TV18 News (@CNBCTV18News) July 20, 2018

His gesture surprised everyone in the House including the prime minister himself. When it was her turn to speak, SAD's Harsimrat Kaur Badal remarked, "Ye sansad hai, ye Munna bhai ka pappi jhappi area nahin hai (This is the Parliament and not Munna bhai's hugging and kissing zone)".
India
Raising the issue during the Zero Hour, Rahul slammed the Modi government for its inability to maintain data on the death of farmers during the year-long agitation and tabled a list of farmers who were paid compensation and given jobs in Punjab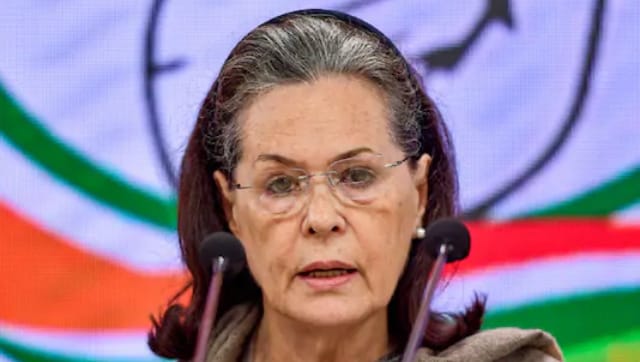 Politics
Addressing party MPs at the meeting of the Congress Parliamentary Party (CPP), Gandhi also expressed deep anguish over the killing of 14 civilians in Nagaland, and said justice for families should be ensured at the earliest.
Politics
TMC cannot mainstream itself by picking spent forces like Yashwant Sinha or Kirti Azad