Narendra Modi's four-nation tour: Key takeaways from 17th India-Russia Annual Summit in 2016
Firstpost takes a look at the key points that were discussed at the 17 India-Russia Annual Summit, and which are likely to be part of Modi's agenda when he arrives in Russia as part of the four-nation tour.
Prime Minister Narendra Modi's four-nation Europe tour kick-started on Monday with his visit to Germany. From there, he goes to Spain, the first official visit by an Indian prime minister in almost three decades. After his stay in Spain from 30 to 31 May, Modi travels to Russia.
On 2 June, Modi and Russian President Vladimir Putin will address the St Petersburg International Economic Forum, where India is the "guest country". The visit will also include a detailed interaction with the governors of Russian states and its industry leaders. Modi's Russia visit is important at many levels, especially since it follows Russian President Vladimir Putin's visit to Goa for the 17th India-Russia Annual Summit which was held right before the BRICS Summit in Goa in October 2016.
The summit saw the launch of several military and energy agreements between the two countries that celebrated 70 years of diplomatic links. Before Modi meets Putin again in Russia, Firstpost takes a look at the key points that were discussed at the India-Russia summit, and which are likely to be part of Modi's agenda when he arrives in Russia as part of the four-nation tour.
Stand on growing terrorism
According to IANS, Modi had said, "Russia and India are firmly committed to fighting terrorism." He had also hinted that Moscow has supported the Indian Army's recent cross-border surgical strikes at terror launch pads in Pakistan-occupied Kashmir.
Modi had highlighted the similar stands both countries have adopted towards terrorism. "Russia supports our actions to fight cross-border terrorism that threatens our entire region," the prime minister had said.
Military and defence agreements
Their meeting in Goa primarily focused on the defence ties between the two countries. India and Russia signed 16 agreements worth several billion dollars and announced three deals, boosting their military, strategic, energy and economic cooperation. The deals included the purchase of missile systems, frigates and joint production of helicopters as well.
A report by The Indian Express had said that the major deals signed were the S-400 air defence system worth $5 billion. Modi and Putin also held talks of bilateral engagement and signed a total of 16 MoUs and made three announcements to boost ties in sectors like trade and investment, hydrocarbons, space and smart cities.
Modi's 'Make in India' initiative got a huge uplift in October last year as well. The two countries had agreed to jointly manufacture 200 Kamov 226T multi-use helicopters in India.
Energy ties and conservation strategies
In Goa, Modi had highlighted the fruitful partnership developed between the two countries since his 2015 visit to Russia where he had stated that India-Russia ties in the energy sector would see growth. According to IANS, one of the biggest agreements included Russian state oil company Rosneft and an investment consortium led by Trafigura signing a pact to acquire 98 per cent stake in Essar Oil for $10.9 billion and pay another $2 billion to buy Vadinar Port from the Indian industrial group.
Nuclear projects
The Kudankulam Nuclear Power Project was also highlighted upon by both parties in Goa. According to a report by Russia and India report, Putin began his speech at the joint press conference by congratulating all those responsible for the success of the Kudankulam plant. "Nuclear energy will make a very significant contribution to the energy security of India. It will give an additional impetus to the growth of the Indian economy," he had said.
The Russian President had added that his country would continue to promote the further development of nuclear energy in India. "In the next 20 years, at least another 12 nuclear reactors could be built in India with Russian assistance," Putin had said according to the report.
Overall, both leaders had hailed the conference as a huge success.
In an interview with Russia and India Report, Petr Topychkanov, South Asia expert and Associate in the Carnegie Moscow Center's Non-Proliferation Programme, had said, "I believe now, that the most efficient way to do that is to use military technology and energy cooperation for actively engaging private companies, and to expand existing contacts between Russian and Indian companies to dual-use and civil technologies and products."
Modi hailed Russia as "an old friend of India" and said the ties between the two countries were "truly privileged and unique". Putin added to this by saying that Russia was likely to build a dozen nuclear reactors in India over the next two decades to boost electricity generation in energy-hungry India.
The agreements and deals signed in Goa in October 2016 are likely to move to the next level when Modi arrives in Russia.
Find latest and upcoming tech gadgets online on Tech2 Gadgets. Get technology news, gadgets reviews & ratings. Popular gadgets including laptop, tablet and mobile specifications, features, prices, comparison.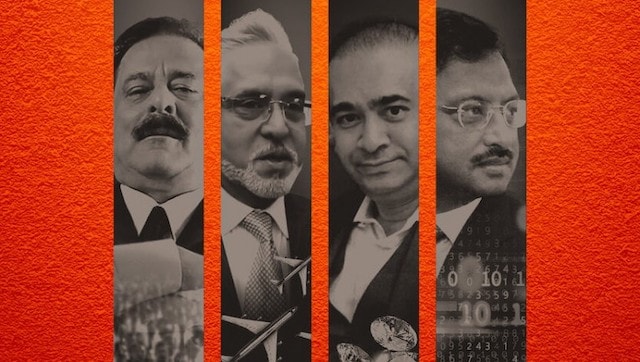 Entertainment
There's some smart storytelling on display in Bad Boy Billionaires: India; if only the stories themselves reached for our gut, perhaps in the way Netflix's own show Dirty Money often did.
India
The missile, Rudram-1, is capable of bringing down a wide-range of enemy radar systems, communication networks, and air defence systems within a range of up to 250 kms
India
The Delhi government has announced emergency measures from 15 October and set up a war room to monitor stubble burning and the resultant deterioration in air quality