Narendra Modi in Myanmar: India's bridge to the east, Nay Pyi Taw has great security and economic implications
Narendra Modi's visit should serve to give a boost to political and economic ties with Myanmar.
After wrapping up his visit to Xiamen for the 9th BRICS Summit, Prime Minister Narendra Modi will travel to Myanmar on his first bilateral state visit during which the two countries are expected to ink a number of agreements and deliberate on key issues including exodus of Rohingya community.
That Modi chose to go to Myanmar right after his China visit is interesting because the two Asian powers are vying for better relations with Nay Pyi Taw. China has been steadily increasing its influence (both economic and political) in the country.  It is Myanmar's largest trade partner, has investments in the country and has played a proactive role in bringing various armed groups to the negotiating table. This cooperation on ethnic issues has reaped economic dividends as Myanmar has shown interest in China's One Belt One Road initiative.
Myanmar has also shown an inclination towards China as after winning the elections in 2015, Aung San Suu Kyi chose China for her first visit outside the ASEAN region and called on the Chinese president and prime minister.
All of this gives China a tremendous head-start. And as Modi arrives in Myanmar, his job has hardly been made any easy due to the lethargy shown by the earlier UPA government in its ten-year rule, as per Business Line. The projects embarked upon jointly by the two nations have amounted to little as the Kaladan multi-modal transit transport project still has a missing road link while the Tri-Lateral Highway is still unfinished. The economic investments have totalled to over $500 million with little to show for it.
The actions of China and India have thus made the India-Myanmar relationship far from ideal. Modi will certainly try to do what he can to improve it. He has already described Myanmar as a "key pillar" of India's 'Act East' policy and has expressed his commitment to strengthen the bilateral relationship in all areas.
But the question which arises is: why should that effort be made at all?
Strategic importance
Myanmar is the only ASEAN country which shares a border with India. Therefore, it is the only country which can act as a land link between India and an entity which would be the sixth-largest economy in the world if it were a single nation. It can be India's gateway to Southeast Asia and give an impetus to India's Look East Policy, according toThe Diplomat. Should India manage to upgrade the Kalewa-Yargyi road segment to highway standard, while Myanmar develops the Yargyi-Monywa portion, it will greatly improve India's connectivity and relationship with both Myanmar and Thailand.
There is also the 1,600 kilometre long border the two countries share. Myanmar is cheek by jowl with India's Northeast states and is critical for maintaining stability and peace in Northeast India according to the Livemint report. Indeed, some Indian insurgent groups operate from Myanmar. Therefore Myanmar's cooperation would go a long way in helping India deal with these insurgent groups. An example of this was the operation carried out by India in 2015 which left 38 Naga insurgents dead and seven injured. These operations will become much easier if Myanmar's attitude towards India is one of cooperation.
Economic relations
In economic terms, the bilateral trade between the two countries is a little over $2 billion. There is significant scope of improvement to this number according to The Economic Times. Further, the official statistics don't take into account the informal trade which takes place at the border. Once greater transparency comes in, the economic engagement will get a boost.
As discussed above, better land link between the countries will further bolster the trade numbers. The report also adds that there is a possibility that new connectivity projects or cooperation on Special Economic Zones could be announced during Modi's visit.
Rohingya crisis
The Rohingya crisis has kept Myanmar in the news as Bangladesh and India have looked to deport these refugees. While New Delhi has made clear where its commitment lies with respect to Myanmar's fight against the Rohingyas, 'non-refoulement' (the principal of not sending back refugees to a place where they face danger) will haunt India, as The Indian Express points out.
New Delhi has always felt it unwise to make any statements that would be seen in Myanmar as "pro-Rohingya". After the fresh crackdown launched by the Myanmar Army, thousands of Rohingyas are fleeing to Bangladesh and far from improving, the situation only seems to be exacerbating.
Amid this crisis and criticism for deciding to deport the Rohingyas, all eyes are on Modi and if he will say anything about these refugees living "illegally" in India during his visit to Myanmar. He is however, not expected to change stance on the Rohingya issue in a bilateral visit, which India hopes, will give a boost to political and economic ties with a strategic eastern neighbour.
Modi's visit should boost ties
Myanmar, for its part has tried to follow a policy of preserving its independence from the two giants, according to Frontline. There has been a tendency in Myanmar to fear China while trying to cultivate friendship with India. This has changed with the actions of China as well as those of General Ne Win who imposed martial law in the country in 1962.
Modi's visit is certainly a step in the right direction to mend Indo-Myanmar ties. He is scheduled to hold discussions with the holders of high office as he will call on State Counsellor Aung San Suu Kyi and President U Htin Kyaw. The bilateral visit should serve to give a boost to political and economic ties with a strategic eastern neighbour.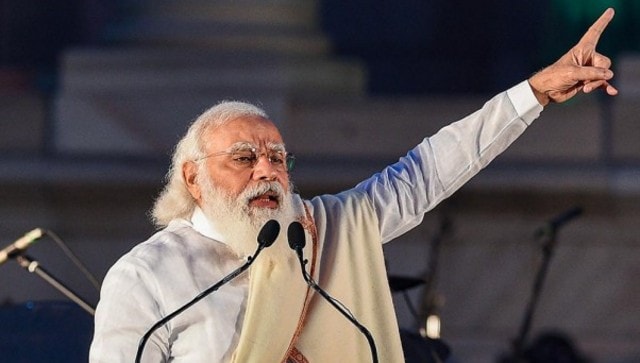 India
Modi reviewed the progress of vaccination and the roadmap for scaling up production of vaccines in the next few months, the Prime MInister's Office said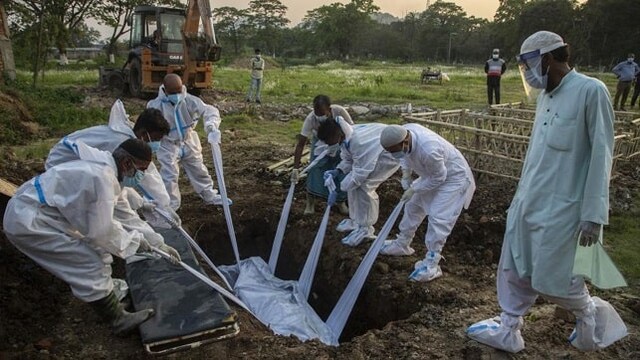 India
Had the nationalist leadership taken the savage epidemic of 1918-1919 seriously, India might have been one with a political culture that put lives first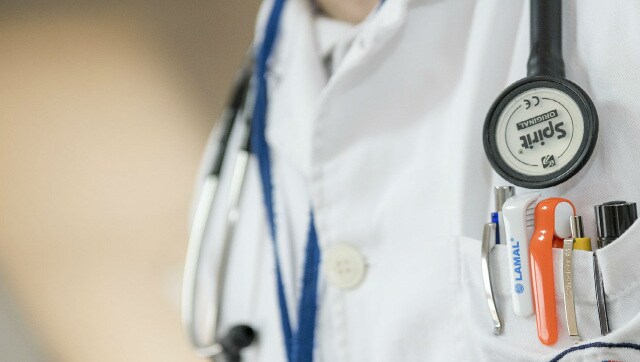 India
The recruitment drive aims to fill 11 posts and the the last date to apply for the posts is 10 May