Narendra Modi lays foundation stone of Navi Mumbai airport, says aviation sector set to soar in India
While laying the foundation of Navi Mumbai international airport in Mumbai on Sunday, Prime Minister Narendra Modi said, 'This is the first time that a greenfield project has been undertaken in the aviation sector', media reports said.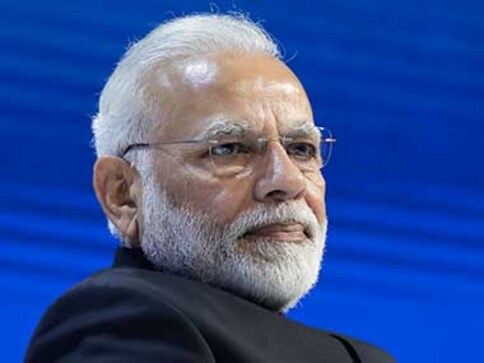 Laying the foundation stone of Navi Mumbai International Airport in Mumbai on Sunday, Prime Minister Narendra Modi said the aviation sector in India is poised for a huge growth in the coming years.
"Aviation sector worldwide is moving very fast... we cannot afford to lag. Since 70 years, there was no aviation policy in India, which we have implemented recently to provide all-round connectivity to the remotest corners of India at affordable rates," Modi said at the foundation stone laying ceremony for the Rs 16,000 crore Navi Mumbai International Airport (NMIA) and inauguration of the country's largest container terminal at Jawaharlal Nehru Port Trust (JNPT), built at a cost of Rs 4,719 crore.
"We want people wearing 'hawai-chappal' to be able to fly in a 'hawai-jahaz'... the aviation sector has huge potential of giving over three-and-half times returns as from investment of Rs 100, we can get Rs 350 in a period of time by boosting trade and commerce, movement of people, tourism and all-round development," he said.
Maharashtra governor CV Rao, Chief Minister Devendra Fadnavis, Union ministers Nitin Gadkari, Ashok Gajapathi Raju, and Ramdas Athawale, state ministers and other senior officials were also present on the occasion, IANS reported. Referring to the development of ports, the Sagarmala Project, and terrestrial projects in Mumbai and Navi Mumbai, Modi said the country needs world-class infrastructure for progress.
According to CNN-News 18, Modi said that the idea of the airport was first conceived during former prime minister Atal Bihari Vajpayee's rule but many air projects have been pending due to delay in paperwork.
Issue of Navi Mumbai airport has been pending for years. And, this is not the only project that is pending. When I assumed office I realised there were several such projects. That is why, we began a Pragati initiative and gave priority to completion of projects: PM @narendramodi — PMO India (@PMOIndia) February 18, 2018
Mentioning that there has been a renewed focus on transport, Modi said that more than 100 waterways have been identified and instead of roads and rail if we use waterways, we will be able to reach places in less time and the harm to the environment will also be cut down.
The prime minister emphasised on globalisation and said considering it is a reality of our times, we need quality infrastructure to keep pace with it. Our government brought an aviation policy that is transforming the sector and aviation will also boost the tourism sector in the country, Modi added.
Saying that the aviation sector would create more employment opportunities, Modi added that around 450 airplanes are currently operational including both government and private carriers. "Within the last one year order for 900 new airplanes have been placed," Modi added.
He painted a futuristic picture of Mumbai and Navi Mumbai over the next few years, with aircraft taking off from the NMIA, cars zooming along the Mumbai Trans Harbour Link, connectivity by high-speed Metro Railway network and the proposed gigantic statue of Chhatrapati Shivaji Maharaj coming up in the Arabian Sea off Malabar Hill.
According to PTI, the Navi Mumbai International Airport, being built by the state-run Cidco and the GVK Group which also runs the Mumbai international airport, is all set to take off at a humongous cost of over Rs 16,700 crore. Unlike the Chhatrapati Shivaji International Airport of Mumbai which is a single-runway affair, the new airport in neighbouring Navi Mumbai will have two parallel runways and will handle close to 80 flights an hour.
It is expected to significantly ease the load of the congested Mumbai airport, which handles over 900 flights a day (the peak was 980 flights in mid-January), and is known as the world's busiest single-runway facility, accounting for almost over 25 percent of the entire air traffic in the country.
With inputs from agencies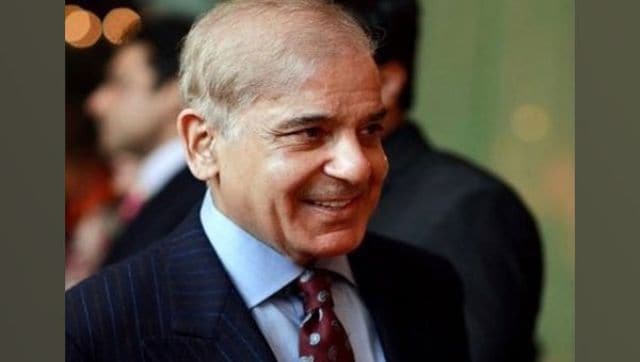 World
Shehbaz Sharif said that Pakistan has learned its lesson after several wars with India and stressed that now it wants peace with its neighbour
Entertainment
As we are all gearing up for the biggest release of 2023, Pathaan, it is time to put an end to all negative criticism surrounding the film. The film will bring back SRK, the king Khan to big screen. PM Modi asks BJP leaders to refrain from making 'unnecessary remarks' on films.
Photos
Prime Minister Narendra Modi inaugurated two new Mumbai metro lines 2A and 7 amid much hype and hoopla. Speaking to the crowds at the event, the PM said that Chief Minister Eknath Shinde and Deputy Chief Minister Devendra Fadnavis would make the dreams of Mumbai's citizens come true