Narendra Modi in Germany: Defence, trade and business atop PM's agenda as 4-nation visit begins
After mammoth celebrations across the country to mark three years of the Narendra Modi government, the prime minister is embarking on a four-nation visit to Germany, Spain, Russia and France
After mammoth celebrations across the country to mark three years of the Narendra Modi government, the prime minister is embarking on a four-nation visit to Germany, Spain, Russia and France. This European tour sojourn kicks off on Monday, with Modi setting off for Berlin.
Delhi: PM Narendra Modi departs for Berlin in Germany, on his six-day, four-nation tour of Germany, Spain, Russia and France pic.twitter.com/nYzhw8CU6s

— ANI (@ANI_news) May 29, 2017
India and Germany have been strategic partners since 2000. But at the core of the relationship is a strong economic partnership. Many of the things that make up Modi's vision of India — Skill development, Digital India, Make in India and giving an impetuous to small and medium-sized business — encompass what Germany can provide. In fact India's needs and Germany's expertise are a perfect fit. So the prime minister will hope to further strengthen and expand this relationship. The India-Germany inter-government consultations will take this process forward.
Germany is India's largest trading partner within the EU. It is also one of the leading foreign direct investors in the country, with as many as 1,600 German companies operating in India. Six hundred joint ventures are already in place according to Indian officials.
With fears of countries leaving the EU after Britain now having receded, a free trade agreement with Europe will be now be looked at with fresh enthusiasm. So far, 16 rounds of negotiations have been completed and both India and the EU are keen to get this agreement signed and sealed. No dates are yet on the horizon as yet, because the EU must now go through the arduous process of untangling Britain from the bloc. It will take more time to materialise.
On Monday evening, after the prime minister lands in Berlin, he and German chancellor Angela Merkel will have a quiet dinner at her country residence at Schloss Meseberg. Here, they will hold wide-ranging discussions on global, regional and bilateral issues.
Terrorism will be a big part of this conversation as terror strikes have become a global phenomena. The latest attack in Manchester is just one of the many deadly strikes across Europe. The prime minister is likely to speak about the terror emanating from Pakistan as well as his take on what is happening in Afghanistan. Both leaders will exchange views on how best the international community can work together against this common issue.
China's ambitious Belt and Road Initiative is certain to figure in the talks. Modi is likely to point out why Delhi decided to skip the mega event in Beijing earlier this month. The South China Sea, where both Germany and India share a similar view, will come up while discussing the Asia-Pacific region.
Merkel, on her part, is likely to give Modi a brief on the recently-concluded G-7 meet and the future of the Paris climate agreement. US president Donald Trump has refused to endorse it and wants more time to think it over. Merkel is unhappy with his position on NATO. She said at a meeting on Sunday that Europe needs to be more self-reliant when it comes to defence. In other words, she exhorted Europe not to always rely on the US to do the heavy lifting.
India's entry to the Nuclear Suppliers Group will certainly be raised by the prime minister. Although Germany has already said it would back India's claim. German Ambassador to India Martin Ney said at a news conference ahead of the prime minister's visit that Germany supports India's entry not just to the NSG, but to other non-proliferation oufits like the Wassenaar Arrangement and the Australia Group as well.
Ney said that the two governments will ramp up efforts on vocational training, education, renewable energy and railways. The ambassador lauded government efforts on enabling foreign companies to do business in India.
On Tuesday, the India-Germany inter-governmental consultations takes off. Modi and Merkel will lead their respective delegations. The Indian entourage includes Minister for Science and Technology Harsh Vardhan, Minister for Renewable Energy Piyush Goyal, Commerce Minister Nirmala Sitharaman and Minister of State for External Affairs MJ Akbar. A number of MoUs in the key areas of trade, investment and energy are likely to be signed.
A defence procurement agreement is being discussed by the two sides. "India is a strategic partner for Germany. Of course, we have our export control regimes and they will continue to govern our
dealings in export. India is a strategic partner and providing stability in Asia and there is no reason why the government-to-government approach should not make further progress," Ney said.
At a briefing by the Indian side, Joint Secretary (Europe West) Randhir Jaiswal said in answer to a question, "Defence is an important component of our relationship, we have regular meetings to take forward defence cooperation and hopefully we can make it more attractive in the days to come for German companies to invest in India as part of Make in India programme."
Modi and Merkel will also have a luncheon meeting with business leaders from both countries after which the prime minister will address the India-Germany business summit.
On Tuesday evening, Modi leaves for Spain and then on to Russia and France.
Find latest and upcoming tech gadgets online on Tech2 Gadgets. Get technology news, gadgets reviews & ratings. Popular gadgets including laptop, tablet and mobile specifications, features, prices, comparison.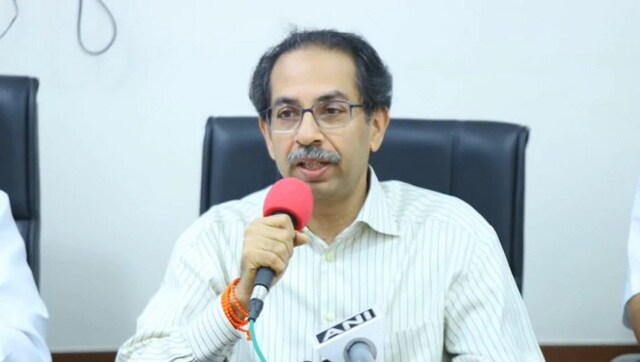 India
The CM made the remarks during Narendra Modi's video conference with chief ministers of the eight states with the highest number of COVID-19 cases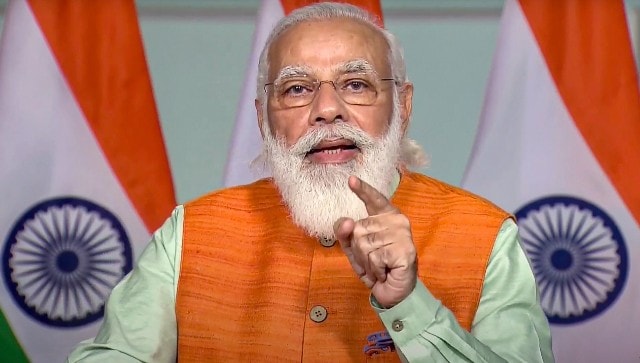 India
The total estimated cost of the projects is Rs 5,555.38 crore. The projects are planned to be completed in 24 months under the 'Jal Jeevan Mission' announced by the prime minister last year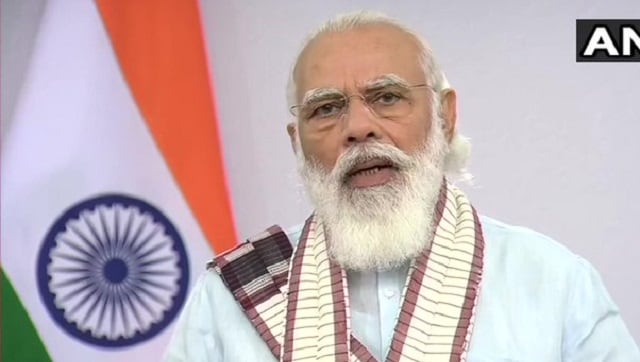 India
Addressing the concluding session of the 80th All India Presiding Officers Conference via video, the prime minister said that having elections at different places every month is hampering the development work in the country