Narendra Modi has exorcised Republic Day celebration of the ghosts of Pakistan, ISI, made it about India
The scale of the Republic Day celebration has undergone a profound change in the past two years, due to which security issues have been relegated to margins.
If you are a keen watcher of celebrations on Independence Day or Republic Day, you may be aware of the security risks these two events used to entail. Sleuths were busy in carrying out raids while security forces were put on the top alert to foil any possibility of disruptions by Pakistan's Inter Services Intelligence (ISI).
In the eighties and nineties, this was an aspect which regularly featured on newspaper headlines. Senior BJP leader LK Advani was often at pains to emphasise to Pakistan how India had to stretch its resources to counter the stealth hostility nursed by a neighbour. In his meeting with Pakistani president Pervez Musharraf before the Agra summit, he pointed this out. Often these events were preceded by dubious encounters that claimed to eliminate possible threat to these national events.
But the scale of the Republic Day celebration has undergone a profound change in the past two years, due to which the security issues have been relegated to the margins. Unlike the past, when Pakistan and the ISI seemed to be lurking in people's mind space, the discourse that precedes and follows the Republic Day events now is anchored in a muscular display of Indian might to the world and an exhibition of its cultural diversity.
How did this change come about? In fact, when Prime Minister Narendra Modi invited US President Barack Obama in 2015 to be the chief guest at the Republic Day function, it turned out to be a very big challenge for the security agencies and the intelligence community. Given the history of fidayeen attacks organized by Islamic militants in various parts of the country, it was indeed a tall order to host the US president in an open space. Even US intelligence went into a tizzy when they learnt that Obama would be publicly exposed for nearly two hours.
However, the prime minister was unfazed and did not let security concerns dictate the course of the program. And there was a clear instruction for security agencies: make whatever foolproof arrangements you can, we will host the US president. The elaborate arrangement made for the US president has enabled security agencies to internalise the best international protocol to be followed while hosting high-profile events.
In this backdrop, this year's Republic Day celebration was quite unique in more than one way. Ever since Modi took over the reign, he has been singularly focused on improving India's diplomatic footprint in South East Asian countries which are culturally and often geographically linked to India. This was the precise reason why Modi rechristened the previous government's "look east" policy to an "act east" approach. But India's outreach to these countries was often marked by tentativeness and inadequate diplomatic efforts. In many of these nations, except Singapore, India was seen with a certain amount of circumspection in the face of the rise of China.
Modi's decision to host ten heads of the state of the ASEAN grouping is seen as a determined move by India to expand its footprint. Interestingly, a series of meetings with these leaders was conducted to enhance and deepen the cultural ties and economic relations of India with ASEAN. By all indications, the hosting of ASEAN leaders meant serious business and was not only for optics. It appears that the Republic Day celebrations for the past two years have not only exorcised the ghost of Pakistan and ISI, but have also been used as an occasion for India's outreach to the world.
There is no doubt that these high-profile events require heavy security mobilisation. A tour around Delhi would make it abundantly clear that the national capital has turned into a fortress with gun-totting security personnel deployed all around before Republic Day. But the motive appears to be to host international dignitaries, and not to counter the machinations of a hostile neighbour.
In the present day as well, the security is as tight as ever. One can sense the extent of the security cover one week before Republic Day. But the mood has changed, and is no longer characterised by a preponderance of security concerns, even a fear of celebration. Now, the celebration has taken centre stage and security is a necessary aspect that agencies have to deal with. However, Pakistan and ISI are no longer at the centre of the discourse.
Find latest and upcoming tech gadgets online on Tech2 Gadgets. Get technology news, gadgets reviews & ratings. Popular gadgets including laptop, tablet and mobile specifications, features, prices, comparison.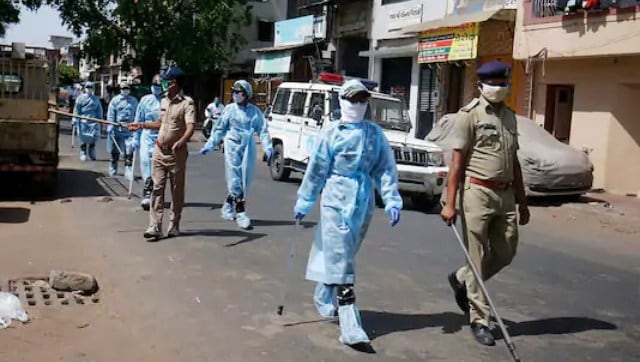 India
The police needs clean localised data to formulate strategies on where to increase patrolling and where to be stricter in enforcing the lockdown.
India
Sex workers in Kamathipura are desperate to get back to work despite the risks due to COVID-19, purely to end the vicious cycle of hunger and violence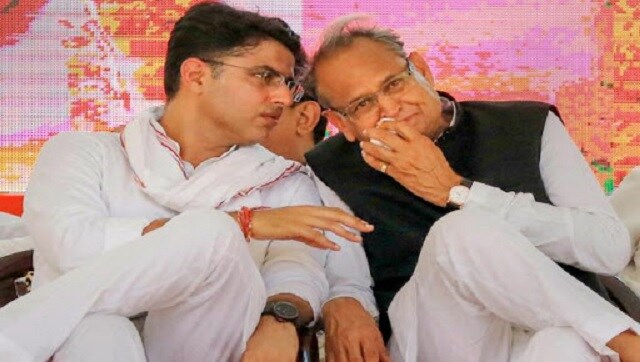 Politics
The seeds for the turf war in Rajasthan between Gehlot and Pilot were sown long ago.