Nagaland's ACAUT displays immense courage against a corrupt state machinery
The group is now a force, whether the rebels, Nagaland's government, or those not from Nagaland who dip freely into that state's well of wealth like it or not.
I am a fan of ACAUT because it's a cut above the rest. But this Nagaland-based organisation is much more than an opportunity for a weak pun.
Against Corruption and Unabated Taxation (ACAUT) displays courage above and beyond normal in a state with immensely corrupt state machinery, and with several active, heavily armed rebel groups that freely impose parallel administrations as well as system of donations and outright extortion.
On 18 June the citizen-watchdog took on the largest Naga rebel group, National Socialist Council of Nagalim (Isak-Muivah), or NSCN (I-M). A few days earlier the rebel group was widely regarded as having stopped road-widening work on a stretch of the Dimapur-Kohima national highway, demanding a cut of the fee. Local media reported accompanying or-else threats to burn down machinery of the project's contractors.
No other rebel group in the area has the heft or gumption to act so brazenly, even as it conducts to my mind a largely hollow peace negotiation with the Government of India.
ACAUT waded right in. It released to media a "three-day ultimatum" for NSCN (I-M) to come clean. Had the group "demanded tax"? If so, was it the group's policy to "stop all developmental works" in Nagaland till a settlement was arrived at with government? If not, would the group's leadership contemplate "action" against "rogue" cadres and expose such rogue elements "with their complete identity and designations, so that people of Nagaland know who these anti-people are?"
Alongside, the watchdog urged contractors to deliver quality work, and asked the state government to not sit idle as Nagaland was yet again held to ransom.
NSCN (I-M) will expectedly be livid, but ACAUT simply doesn't give a damn. Last year the organisation earned the rebel group's wrath when it raised matters of extortion. What is this "nuisance called ACAUT?" the group shot back, adding with a sentimental twist that didn't travel far: "No Naga organisation or party had ever mobilised Naga public support to reject the 'absolute sovereign rights' of the nationalist government to impose and collect taxation."
Well, ACAUT has, and continues to question such "nationalist governments" of rebels who also typically call their cadres "national workers." Since its birth in May 2013 ACAUT has emerged as a tough act in this state that at last count had two major and six minor rebel groups: all armed, and, even with the ceasefire process ongoing with some, all dangerous.
Taxation — or donation, or extortion — in Nagaland comes with a twist. Since a peace deal with an earlier generation of rebels birthed the state of Nagaland in 1963, citizens of the state have been exempt from paying any tax as a special dispensation. It hasn't stopped rebel groups from collecting tax from nearly every manner of business from auto-rickshaw driver to construction conglomerate, taxing households, and even, with the help of a supine administration, deducting a percentage of government payroll. Besides, rebels interfere in everything from neighbourhood disputes to general elections to the assembly and Lok Sabha.
Alongside is an administration that counts among the most corrupt in India. Even a casual scan of reports by Comptroller and Auditor General of India shows a steady leaching of several thousand crores of rupees, and malpractices by nearly every sector of government. Massive central government funding for development and security has with little accountability — and the ever-lucrative economy of conflict that encourages a blind eye for the sake of nation-building, whatever that is — turned Nagaland into a breeding ground of billionaires.
Former chief ministers and ministers own vast estates and control vast businesses. As I have repeatedly written elsewhere, in a book and numerous columns and essays, the wealthy also count among them rebels who are now landed gentry. Contractors to government have patrons in the bureaucracy, polity and among rebel groups. Often they are the contractors. Just how corrupt things can be was again exhibited when in early June a former police officer in Nagaland, MKR Pilliai was raided by tax officials.
On top of it all, Nagaland's infrastructure has for long been in absolute shambles.
Some citizens clearly had enough, and a collective comprising community leaders, students, even a sparse handful of upright former bureaucrats, formed ACAUT. It began to ask hard questions —questions that hadn't been effectively asked for decades in Nagaland's lamentable complicity of silence.
ACAUT quickly faced rebel ire. A key episode was an anti-taxation rally against rebels on 31 October, 2013, in Dimapur. Several thousand attended. It drew an outraged, even stunned response from NSCN (I-M) in a media statement five days later. NSCN (I-M) claimed that "with the full backing of the Indian armed forces" some among Dimapur's Naga Council had created a Frankenstein's monster "out of a rat". The rebel group even invoked "our Lord Jesus Christ", a frequent rebel trope in this deeply Christian region, to warn away ACAUT.
Bluster and outsourced humility didn't work. Protests only intensified.
In August 2014, ACAUT riled another faction, NSCN (Khole-Kitovi). As I wrote at the time during a visit to Nagaland, and later, ACAUT's secretary Solomon Awomi had just been released after being held for several days in that group's headquarter at Kehoi Camp, east of Dimapur. Citizens had intervened. Rebels were compelled to give in as ACAUT and its support base of citizens stood firm.
It also stood by its open letter of April that year to senior government officials to stop giving nearly a quarter of the pay of government employees to rebel groups — among other things a provocation that led to the kidnap and threat.
ACAUT has since questioned the government on numerous malpractices, and exposed numerous 'scams', including in recruitment to various government posts, misutilsation of central government funds, and even bogus voter rolls. In 2015 it went as far as to publish photos of injuries inflicted by a rebel group on a Naga citizen for refusing to pay tax.
The group is now a force, whether the rebels, Nagaland's government, or those not from Nagaland who dip freely into that state's well of wealth like it or not.
It is making its presence felt across various forums. For example, ACAUT has a robust Facebook presence, with just shy of 51,000 members as I write this, not shabby for a state with a population of less than 3 million. Many students and professionals from Nagaland live in the larger cities and university towns of India, and a modest number of expatriates are sprinkled largely across Western Europe and North America. ACAUT has fans and followers at home and in all such communities.
ACAUT now stands for accountability in a region where there is so little of it, a model to follow for outraged citizens anywhere.
As I said, I'm a fan.
Sudeep Chakravarti is an award-winning author of several books, a columnist, and consultant to think-tanks and media. He tweets @chakraview
Politics
Vijay Nair happens to be an undeclared boss of the Aam Aadmi Party and Delhi chief minister Arvind Kejriwal's most trusted aide and adviser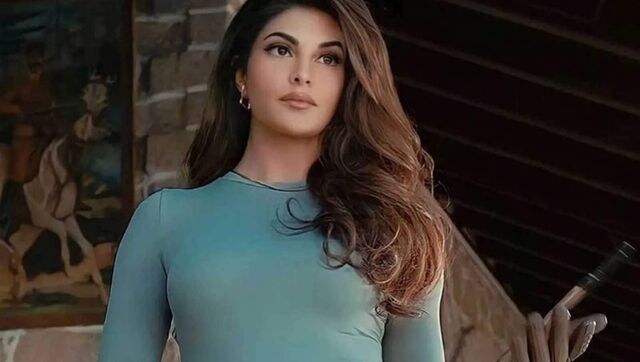 India
Jacqueline Fernandez appeared before a Delhi Court hearing the Rs 200 crore money laundering Enforcement Directorate (ED) case involving conman Sukesh Chandrashekar and others
World
The U-turn came after a growing number of lawmakers from the governing Conservative Party turned on the government tax plans announced 10 days ago