Much worse than MCOCA: Why the President shouldn't clear Gujarat's anti-terror bill
India has had a history of stringent anti-terror and anti-organised crime laws that have been misused.
The stringent Maharashtra Control of Organised Crime Act (MCOCA) came under attack when it was passed by the western state, but if you thought that was restrictive, the Gujarat Control of Terrorism and Organised Crime (GUJTOC) bill passed by the Gujarat Assembly takes things to a whole new level.
The GUJTOC bill is a revamped version of the Gujarat Control of Organised Crime (GUJCOC) bill that was returned by the president on two earlier occasions.
The GUJCOC bill, drafted on the lines of the Maharashtra Control of Organised Crime Act (MCOCA), was rejected in 2004 and 2008 by then Presidents AJP Abdul Kalam and Pratibha Patil respectively. The presidents suggested amendments in provisions related to telephone interception and confessions made before police officers being considered as evidence in court.
So what are the controversial provisions that the GUJTOC bill has?
- It allows a confession to be recorded before a police official of Superintendent of Police rank to be admissible in the trial against the accused or any of the other accused in a case
- It allows evidence collected through the "interception of wire, electronic or oral communication" admissible in the court against accused
- It allows for the period of investigation to be extended to 180 days so that the police have more time to keep an accused in custody
- It provides immunity to the state government officials so that no suit or prosecution can be initiated against it for anything which is done in "good faith"
- It prevents an accused from getting bail while in custody
So what really is the major difference from the MCOCA from which it is obviously inspired? Turns out, not much.
The Maharashtra law also allows for intercepted communications to be admitted as evidence, it allows for confessions recorded before magistrates to be admitted against accused in the case and allows the state government to claim it was acting in good faith in the event that the case is found to be wrong.
But a crucial difference, and its a very crucial one, lies in the fact that under the act an accused cannot get bail. Even the stringent MCOCA allows for an accused to get bail in a case but not the GUJTOC.
The MCOCA allows for the court to grant bail as long as the accused wasn't on bail in any other case, while the GUJTOC seems to draw its inspiration from the now repealed Prevention of Terrorism Act (POTA) which didn't allow for an accused to be granted bail if a public prosecutor were to oppose it.
POTA allowed for an accused to seek bail after being in jail for a year but the court couldn't let an accused out of bail unless it was already believed, while the trial was on, that the individual was not guilty of committing the crime. The obvious contradiction in POTA seems to have been overcome in GUJTOC by completely denying bail to an accused.
"If there is no bail and period of probe is lengthened, it effectively means that a person can be detained for 180 days merely on the basis of phone records," Gautam Thaker, general secretary of People's Union for Civil Liberties (PUCL) in Gujarat, rightly points out in the Hindu.
India has had a history of stringent anti-terror and anti-organised crime laws that have been misused. The now repealed Terrorism and Disruptive Activities (Prevention) Act and POTA resulted in thousands being arrested and convicted for indulging in terror acts. However, in both cases cases of misuse were equally widely reported with law enforcement officials accused of using such laws for extortion and intimidation.
And while Maharashtra may tout the success of MCOCA in breaking the back of organised crime, it isn't like it hasn't been misused. Even former state home minister Chhagan Bhujbal while touting the success of the law admitted that it could do with some more safeguards, and precautions needed to be taken at all times.
"Unfortunately, there have been people who have had to suffer due to the misuse of the law. I am not an expert on this issue and I may not know of all the cases, but, yes, certain lacuna are there and some safeguards should be maintained," Bhujbal said in a 2010 interview to Tehelka. 
GUJTOC, by completely denying bail to an accused, makes it ripe for misuse and even goes against constitutional freedoms granted to every Indian. The bill will now go to the president who can choose keep it on hold without passing it. Given how much this law could be easily misused, one will hope President Pranab Mukherjee will not let it pass.
Find latest and upcoming tech gadgets online on Tech2 Gadgets. Get technology news, gadgets reviews & ratings. Popular gadgets including laptop, tablet and mobile specifications, features, prices, comparison.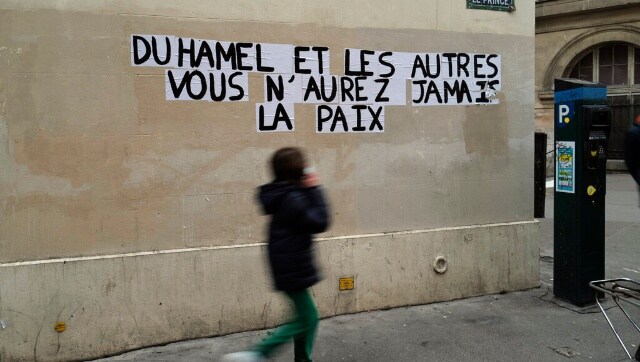 World
The French government made the pledged after a massive online movement saw hundreds of victims share accounts about sexual abuse within their families over the past week
India
Members of the panel will keep aside their personal views on the farm laws while preparing the report to be submitted to the apex court, said Ghanwat after the panel's first meeting in New Delhi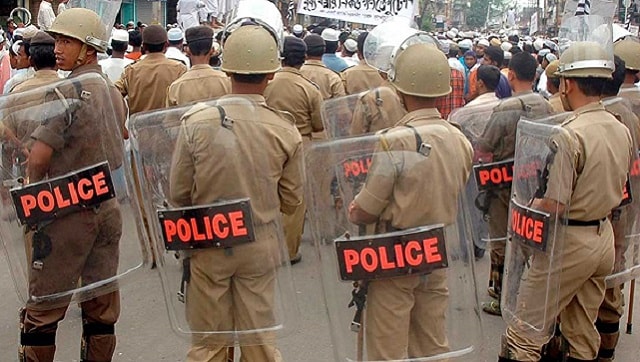 India
After the incident took place on Sunday evening, the body of a man was found near the site of violence. The police are trying to ascertain if he was killed as part of that violence or not