Modi slams Rahul, boasts about hike in MSP in UP's sugarcane belt; farmers' body calls PM's largesse an eyewash
A day after Congress president Rahul Gandhi brought up farmers' woes in the Parliament, Prime Minister Narendra Modi was in Uttar Pradesh's sugarcane belt Shahjahanpur, trying to appease the community
Shahjahanpur: A day after Congress president Rahul Gandhi brought up farmers' woes in the Parliament, Prime Minister Narendra Modi was in Uttar Pradesh's sugarcane belt Shahjahanpur, trying to appease the community.
Addressing the Kisan Kalyan Sammelan rally on Saturday, the prime minister told the farmers that he was the bearer of good tidings. "I am here to fulfil my promise. The government recently decided to give 80 percent additional profit over the minimum support price (MSP) to sugarcane farmers," he said.
During Friday's debate on the no-confidence motion in Lok Sabha, Gandhi had alleged that the Modi-led BJP government at the Centre had done little to improve the plight of the farming community.
Modi countered the charge while addressing the gathering of over 50,000 farmers: "The present rate of sugarcane per quintal was Rs 155 and now the government has decided to raise it to Rs 275, which is 1.75 times the price being paid earlier to cane farmers. Even in case of less recovery of sugar, farmers will be paid Rs 261 per quintal."
The Bharatiya Kisan Union (BKU) reacted to the prime minister's 'largesse' by saying that the government was just misleading the community.
In Shahjahanpur, the prime minister also declared that the government was trying to save money by allowing sugar mills to produce ethanol, for which monetary assistance was being given.
"We have decided to mix petrol with ethanol, which will reduce the cost of bringing ethanol from other countries," he said, adding, "Earlier, ethanol production in India was just 40 crore litres. Now, because of our efforts, production is (going to be) 160 crore litres by the end of this year."
Criticising the former governments at the Centre, the prime minister said that the production of ethanol was nothing new: "Modi koi naya idea lekar nahi aaya, bas niyat lekar aaya hai (Modi hasn't come up with a new idea, but only intention)."
"Pehle niyat nahi thi, aur kisaano ki parwaah kisi ko nahi thi. Aur ye aaj se 15 saal pehle Atal Bihari Vajpayeeji ne shuru kiya tha, lekin uske baad ndoosri sarkaaron ne ispar kachue ki chaal se kaam kiya (Earlier, there was no intention to work, or concern for farmers. This was started 15 years ago by Atal Bihari Vajpayeeji but then other governments worked at a slow pace)," he said.
It may be mentioned that sugarcane dues in Uttar Pradesh stand at over Rs 10,000 crore at the moment, and Chief Minister Yogi Adityanath has not been able to keep the promise he had made last year of clearing cane dues within two weeks of assuming charge.
An eyewash?
For Bharatiya Kisan Union spokesperson Dharmendra Malik, the central government's much-hyped dole "is just an eyewash".
"The cane farmers were in a loss and will still be in a loss," says Malik.
Explaining further, he added: "The Swaminathan Commission recommended giving Rs 400 per quintal to cane farmers and yet Rs 275 per quintal has been announced. The farmers in Uttar Pradesh are already facing losses because they are not getting even the production cost of their crops and are forced to sell them at a lower price."
According to Malik, cane farmers used to get Rs 250 per quintal when recovery was 9.5 percent (going by the old rate) and would now get Rs 275 for 10 per cent, which means the government has given a rise of just Rs 25 while the price of transportation and labour is surging by the day.
"The farmers now also have to fish out 18 percent more tax in the name of GST, even for buying agricultural machinery. These things have just added to their woes. The farmers are very unhappy with this government," Malik said.
BJP in election mode
Veteran journalist JP Shukla called Modi's Shahjahanpur address an attempt by the BJP to woo the farmers ahead of the 2019 Lok Sabha polls. "The party is in election mode and has already faced defeats in by-polls in western Uttar Pradesh. The biggest challenge for the BJP is to break the vote bank of the Samajwadi Party (SP) and Bahujan Samaj Party (BSP) (Dalit-Yadav), because it knows now that the road for 2019 is not as smooth as it was in 2014," he said.
During the bye-elections for UP's Kairana and Noorpur seats, the state opposition, including the Rashtriya Lok Dal (RLD), SP and BSP, had accused the BJP of neglecting the farmers. To break Opposition unity, the BJP seems to have set its sight on the cane farmers of north-western Uttar Pradesh, and Modi has been making frequent rounds of the state recently.
"In 2014, the BJP won (the election to Lok Sabha) on Hindutva but now this topic has lost its charm, so it is using development as a major poll plank and stressing on how the party has worked for the farmers. The party knows when to press which nerve to win people's confidence," Shukla pointed out.
Prime minister mocks Rahul Gandhi
It was clear that Gandhi's criticism of Friday and surprising hug to the prime minister were still on Modi's mind while he spoke to the farmers in Shahjahannpur.
"A no-confidence motion was brought in Parliament against the Modi government and when I asked them the grounds for it, they had no answer but I got a forced hug," he told the gathering, adding they "have their eyes only on the PM's chair".
Meanwhile, in Lucknow, Uttar Pradesh Congress president Raj Babbar pointed out to the media that Modi was so arrogant that he did not even stand up when Gandhi went to hug him.
(Saurabh Sharma is a Lucknow-based freelance writer and a member of 101Reporters.com, a pan-India network of grassroots reporters)
Find latest and upcoming tech gadgets online on Tech2 Gadgets. Get technology news, gadgets reviews & ratings. Popular gadgets including laptop, tablet and mobile specifications, features, prices, comparison.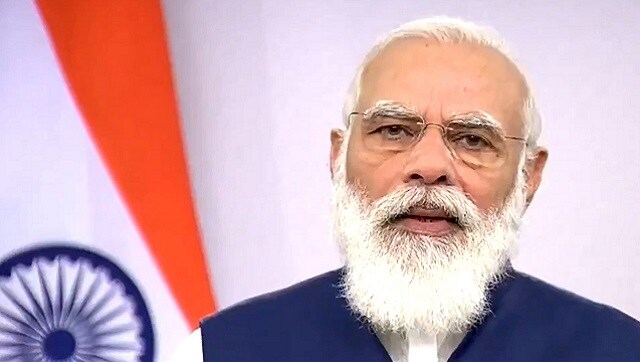 India
Durga Puja was the epitome of pluralism and reflected the collective strength of India, said Narendra Modi during a virtual address on Thursday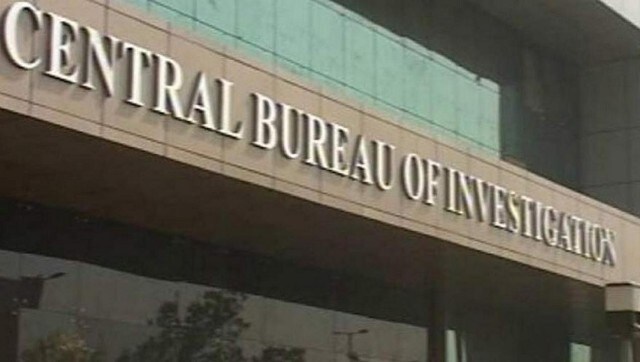 India
The national agency has assigned the case to a special team in its Ghaziabad unit after the Centre issued an official notification for it to take over the probe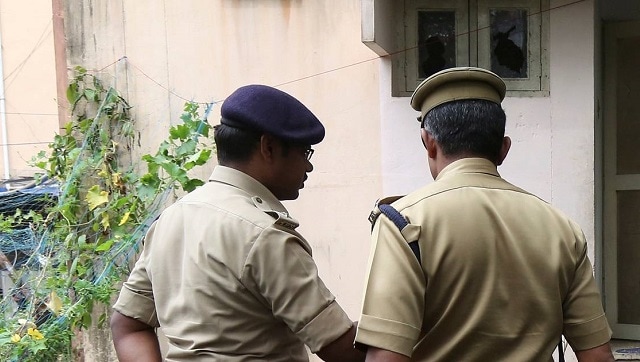 Politics
BJP MLA Lokendra Pratap Singh rejected allegations that his party's Yuva Morcha worker Shibbu Singh was detained for harassment, as claimed in some media reports.