No-confidence motion: In rousing Parliament speech, Rahul Gandhi has won perception battle for Rahul Gandhi
If Rahul Gandhi has managed an image makeover for himself, it was not just because of theatrics or fluency of speech or hurling of allegations.
Brilliant! Revelatory! These two words aptly describe the performance of Congress president Rahul Gandhi during the no-confidence motion debate in the Lok Sabha. He delivered not just a speech; he enacted the archetypal role of the leader who knows who he is and who he wants to become. He had the right pauses, yet his delivery did not falter. And because he spoke extempore, in a mix of Hindi and English, his emotions – anger, horror, love – appeared authenticity.
Nothing could quite surpass Gandhi's last act – his striding across the House to shake hands and then embrace Prime Minister Narendra Modi, who looked visibly surprised and sat, statue-like. Before the final act, Gandhi had spoken of transforming the BJP's fears and anger into love. Wrong-footed, Modi seemed he was unwilling to abandon his peremptory style for a soft touch, for reconciliation.
In less than an hour, Gandhi, to invoke the term he used in his own speech, transited from being a Pappu to a leader whom BJP leaders can no longer ignore or pass snide, condescending remarks against, as has been their wont over the last four years. Gandhi has been an object of derision, a butt of many of their memes.
Yet, not even once, did BJP MPs laugh mockingly during Gandhi's speech. Most of the time they were angry and provoked, up on their feet, reading from the Lok Sabha Rule Book, and interjecting to disrupt Gandhi's rhythm. It is beside the point whether or not there is credibility to the allegations that Gandhi levelled against Modi and BJP president Amit Shah, who too have flung unsubstantiated charges against Opposition leaders in the past.
The only pertinent point today was the anger and pique the BJP MPs displayed in the House. Defence Minister Nirmala Sitharaman's voice trembled with rage as she sought to counter Gandhi's claims over the Rafale deal. Their disruption prompted an adjournment of the House. Nobody gets infuriated at a person who they claim is a joke. They laugh or ignore the person. BJP MPs were certainly not seen doing that. Gandhi rattled them.
In a way then, in an hour or so, BJP MPs have enabled Gandhi to acquire a serious veneer, to portray himself that he is a Hindu different from those who are in the BJP and seeks to establish the superiority of the Congress ideology over Hindutva. The BJP's reaction to Gandhi proved his recent claim that they target him, as they did in the House because he represents a threat to the BJP.
Undoubtedly, Gandhi's speech will be rebutted and some of its elements found untrue.
But there can be no doubt that in the battle of perception about Rahul Gandhi, well, Rahul Gandhi has come out trumps. This may sound a strange formulation, but the fact is that the poor perception of Gandhi was less his own doing than the BJP's social media warriors. Even Gandhi alluded to this irony in his speech, pointing out that though BJP members call him Pappu and hurl other abuses, he does not hate them. He loves them and will teach them to learn about love.
Gandhi has, certainly, taught them to respect him.
If Gandhi has managed an image makeover for himself, it was not just because of theatrics or fluency of speech or hurling of allegations. The speech had ideological content and sought to appeal to different sections of the society – farmers, Dalits, minorities, tribals and, above all, interrogated the idea of what it means to be Hindu.
Aware of the rural distress, Gandhi sought to tell farmers that while the BJP government makes such a hue and cry about waiving their loans, it has had no qualms in writing off the loan worth Rs 2.5 lakh crore of industrialists. This was an obvious reference to what is called the non-performing assets, which can't be categorised as a loan. His comparison, however, vividly illustrates the growing gulf between rural and urban India.
Likewise, Gandhi compared the hike in the Minimum Support Price (worth Rs 10,000 crore, according to him) to the decision of the Karnataka government, of which the Congress is a part, to waive farm loans amounting to a whopping Rs 34,000 crore. Though it is debatable whether the comparison is apt, yet it sounded quite effective – relief any which way is still a succour for rural folks.
Where Gandhi scored was to portray that the BJP government never intended to implement its promises. Throughout his speech, he tossed the term jumla, a coinage of Shah, who used it to signify a promise made without the intention of implementing it. So where was the Rs 15 lakh that was to be credited to every Indian's bank account? Where are the two crore jobs that Modi promised to create every year? On these counts, at least, Gandhi can't be faulted.
He also delineated his left-of-Centre ideological position. He talked of suited-booted sarkar working for industrialists. Gandhi's attack was not so much against the BJP as it was against the Modi-Shah duo.
Just as the BJP seeks to create a poor perception of Gandhi, so is he striving to tarnish the Modi government's self-promoted image of providing clean governance. It is a tit for tat. In the past, the BJP levelled corruption charges against the Congress government that considerably eroded its credibility – and led to its ouster from power.
Gandhi plans to pay back the BJP in the same coin. That is why Gandhi raised the Rafale deal, saying the government's refusal to disclose the price of the French aircraft hints to corruption and crony capitalism. Gandhi may have also triggered a diplomatic row or confusion: Paris will have to respond whether the French president did indeed tell the Congress president that a secret pact between the two countries did not exist and that New Delhi was free to disclose the price it was paying for the Rafael aircraft. (The French government responded to Congress president Rahul Gandhi as this copy was being edited.)
Statement by the Spokesperson of the French Ministry of Europe and Foreign Affairs on the Security agreement, between France and India. https://t.co/EUMfhK3aML

— Alexandre Ziegler (@FranceinIndia) July 20, 2018
He focused on the BJP's credo of hyper-nationalism and its professed love for the army. Gandhi pointed to how Modi had feted the Chinese president, who had no qualms in sending his troops into Doka La. The Indian Army bravely guarded the borders, Gandhi said, yet Modi went over to China to have a one-to-one agenda-less meeting with its president. In other words, Gandhi sought to portray the hollowness of the BJP's nationalistic claims.
Yet Gandhi's sharpest attack was on Modi and Shah's style of politics. He said the duo was different from other politicians. Why? Because all others know they will be voted in and voted out of power. But Modi and Shah, Gandhi said, never want to lose power. Why? That's because they fear processes (read investigation) would be initiated against them.
His most masterly turn was to link their fear to the violence against Dalits, Muslims, and women around the country. The fear of losing power, he said, generates anger, which is why people are being lynched. He then referred to Union minister Jayant Sinha, albeit without naming him, garlanding convicts who battered to death a Muslim, again, without identifying his religion. So infamous has this incident become, Gandhi knew his audience would understand the allusion.
Why else would he have then chosen to define Hindu? He said Hindu and a Shiv bhakt – which is what Gandhi is – shows love even to those who direct their anger against him. Changing gear, Gandhi said he knows the BJP members are full of anger for him and revile him as Pappu. But he only has a love for them, he said. Gandhi said his mission is to exorcise them of their anger and fill their hearts with love.
Leaving none in doubt that love for everyone is the ideology of the Congress, he thanked the BJP and the Rashtriya Swayamsevak Sangh for making him realise the value of being in the Congress, of being a Hindu and Shiv bhakt. That value is the value of loving everyone, he said. Implicitly then, the BJP-RSS is incapable of such love. But Gandhi said he would teach them how to love.
As starters, he walked over to Modi and shook his hand and embraced. It was to tell the nation that he means what he says, obviously, unlike those who are given to "jumla strikes".
Those who have read history would know that the idea of loving rivals is the idea of Mahatma Gandhi. In that moment of symbolism – of embracing Modi – Rahul Gandhi sought to highlight the Congress culture and tradition more than a century old now. That is why it needs to be said, Rahul Gandhi has won the battle of perception about Rahul Gandhi.
India
Things evolve with time and so has 'Hindutva'. Once it was the only saviour of others, but the condition demanded it to add a new feature: Resist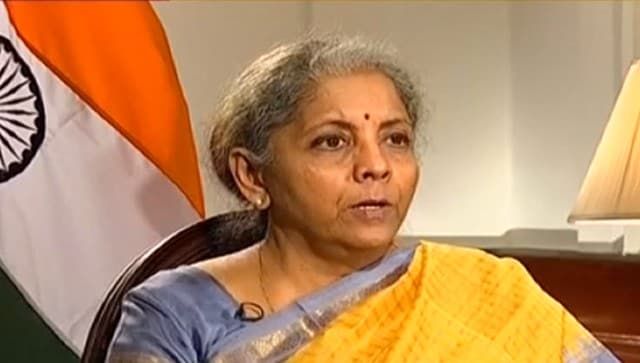 India
Uttar Pradesh Chief Minister Yogi Adityanath also attended the event. During his address, Adityanath said that the state has set a model for better law and order situation in the country
India
As President Putin visits Delhi next month, India is resetting its geopolitical ties with global powers. From a policy of strategic autonomy, India is moving towards a nuanced policy of strategic self-interest