Narendra Modi taunts Opposition at Uttar Pradesh rally, says it 'gave unwanted hug' as it doesn't have reason for 'lack of trust'
Narendra Modi's Kisan Kalyan Rally is his fifth public address in Uttar Pradesh in three weeks, indicating the importance of the state, which has 80 Lok Sabha seats.
In his first public address after the government defeated the no-confidence motion in the Lok Sabha, Prime Minister Narendra Modi on Saturday said the Opposition "gave an unwanted hug" as it was not able to provide a reason for the "lack of trust". He made the statement while addressing sugarcane farmers at a rally in Shahjahanpur in Uttar Pradesh.
Modi was referring to Congress president Rahul Gandhi unexpectedly hugging him in the Lok Sabha after his speech on Friday.
The 'Kisan Kalyan Rally' in Shahjahanpur's Roza region is Modi's fifth public address in Uttar Pradesh in three weeks, indicating the importance of the state — which has 80 Lok Sabha seats — in BJP's calculations ahead of the 2019 General Elections.
In his speech, Modi said the central and state governments had made it their priority is to ensure that the "hard work of the farmers is respected". He said several decisions have been made to benefit sugarcane farmers.
After listing the key decisions his government had made, the prime minister said the Centre has decided to allow mills to produce ethanol from molasses and sugarcane juice from 1 December.
He also criticised the Opposition alliance, saying that more and more parties coming together against the BJP would only help the government grow. "The lotus will have more mud to bloom as the number of parties in the alliance rises," he said, accusing the Opposition of running after the prime minister's chair and ignoring the poor, youth and farmers.
The prime minister's visit to Shahjahanpur comes after reaching out to people in Uttar Pradesh's Azamgarh, Sant Kabir Nagar, Mirzapur and Varanasi over the past two weeks.
Besides farmers, BJP workers and leaders of eight districts in Shahjahanpur attended the rally. Uttar Pradesh chief minister Yogi Adityanath had convened a meeting of officials of the eight districts while preparing for the event.
With inputs from PTI
Find latest and upcoming tech gadgets online on Tech2 Gadgets. Get technology news, gadgets reviews & ratings. Popular gadgets including laptop, tablet and mobile specifications, features, prices, comparison.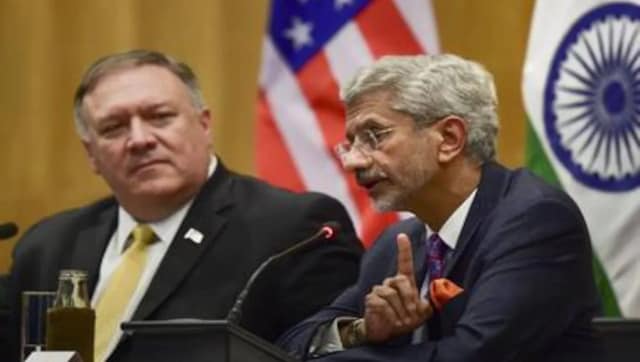 India
Secretary of State Michael Pompeo and defence secretary Mark T Esper will represent the US while the Indian side will be represented by external affairs minister S Jaishankar and defence minister Rajnath Singh
India
Kalam was also known as the 'Missile Man of India' for his work on Pokhran-II nuclear tests in 1998 when a series of five nuclear bomb test explosions were conducted by India
India
The project seeks to support six states — Himachal Pradesh, Rajasthan, Maharashtra, Madhya Pradesh, Kerala and Odisha — in strengthening the school education system as per the new National Education Policy 2020