#MeToo in India: Prashant Jha to have no managerial role at HT; Sukumar Ranganathan says daily 'will assess all claims stringently'
Prashant Jha's conduct was called to question after lawyer Avantika Mehta, who met Jha through work, accused him of sending her inappropriate messages on Whatsapp.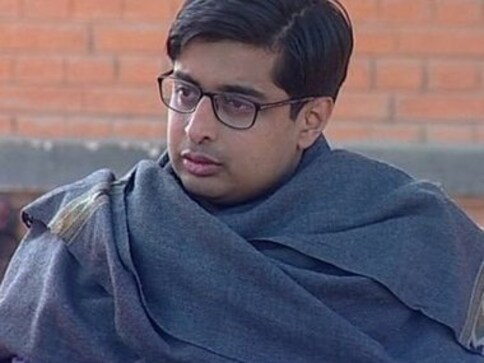 Journalist Prashant Jha, named in a case of sexual misconduct, has stepped down as the chief of bureau and political editor of Hindustan Times with immediate effect.
Jha's conduct was called to question in this report by Firstpost after lawyer Avantika Mehta, who met Jha through work, accused him of sending her inappropriate messages on Whatsapp despite her making it clear that she was uncomfortable with his advances.
According to sources, Hindustan Times editor Sukumar Ranganathan will take over charge of the bureau in the meantime. In a tweet on Tuesday, Ranganathan said they will "assess all claims stringently and fairly if the accusers come forward – and not merely from the statutory perspective, but from that of creating a safe and productive newsroom for everyone".
In his mail to Ranganathan, which was confirmed by sources to have been sent by Jha, the editor said:
"Hi sir
I would like to begin by thanking you for the incredible support you have offered me during the past year — from giving me opportunities to travel and write, appointing me as political editor and bureau chief, and being a pillar of support as I managed a team and began anchoring the news coverage.
It has been a privilege to serve in this role at one of India's greatest newspapers. There have been specific allegations against me — and my personal conduct — recently, which have raised moral questions about my conduct. In this backdrop, I believe it would be best for me to step down from the position of the National Political Editor/Chief of Bureau of the Hindustan Times. I would not like the organisation to suffer, in the least, because of any allegations I face.
I would like to thank the Chairperson and you once again for the enormous faith you have shown in me.
With deep gratitude, Prashant."
Mehta said she was "happy that Hindustan Times is following the law as under Prevention of Sexual Harassment Act."
"So far, no one from the administration at Hindustan Times has been in touch with me," she said. However, when Firstpost got in touch with Hindustan Times' legal counsel Dinesh Mittal, he said "process of investigation has been set in motion. POSH committee will get in touch with Avantika soon if not done already. Prashant will have no managerial role till investigation is complete."
According to the screenshots Mehta shared, Jha said he wanted to "hit on" her, following which she asked him to stop. She suggested a "lunch as friends" after having rejected Jha's advances. Jha said he would back off. But Mehta said he persisted despite her telling him she was uncomfortable. This happened shortly after she had quit Hindustan Times as its senior corespondent in late 2016.
A day after Firstpost reported about the incident, Mehta decided to post screenshots of that particular conversation with Jha on Twitter. This incident, among several others not related to Jha, are being seen as India's definitive #MeToo moment as women are taking to public platforms to name and shame their abusers. Several celebrities, editors, stand-up comics and other public figures have been outed in the process. Jha stepped down on a day that Tanmay Bhat, the founding member of comedy collective All India Bakchod also resigned from his position as the CEO, while co-founder Gursimran Khamba went on a temporary leave of absence.
World
Few could have imagined that Oz, the celebrity doctor and star of numerous appearances on Oprah Winfrey's TV show, could potentially make history as being the first Muslim elected to the US Senate
India
On Wednesday, the Supreme Court, granting bail to Indrani Mukerjea, the prime accused in the murder of her daughter Sheena Bora, said the trial will not be completed anytime soon as only 68 out of 237 witnesses cited by prosecution have been examined till date. This was Indrani's 10th attempt at seeking bail
India
A 1969-batch IAS officer, Baijal was the vice-chairman of the Delhi Development Authority. He also served as the home secretary under the Atal Bihari Vajpayee government