Meet Gyandev Ahuja, BJP legislator summoned by Amit Shah for counting condoms in JNU
It can be safely presumed from this video that Lankesh aka Gyandev Ahuja, the BJP legislator from Rajasthan, counts condoms, beer bottles, cigarette butts and leftovers in the JNU campus in his spare time.
It can be safely presumed from this video that Lankesh aka Gyandev Ahuja, the BJP legislator from Rajasthan, counts condoms, beer bottles, cigarette butts and leftovers in the JNU campus in his spare time.
Somebody should advise Ahuja to watch his own back and backyard instead of scouring the JNU dustbins. Here is why: In January 2015, a man named Bharat Singh robbed a cashier of Rs 18 lakh in Jaipur. Singh, who was employed by Ahuja's nephew as a driver and used his car for the crime, then hid the money in the MLAs house. In July, Singh used the same car for another robbery and then used the MLA as a shield to transfer the money to Alwar.
Later, when Singh was arrested for a murder in Alwar, with three other persons, including a former driver of the MLA, he told police that after the loot he travelled with Ahuja in the car used for the crime. The money was hidden in the boot of the car. Singh got off at Alwar and took the money with him.
But, his friends say, Ahuja pays attention only to his moustache.
In his youth, spent mostly in the local shakha, to stand out in a crowd, seek attention (trait that defines him) he grew a handlebar moustache that got him the role of Ahiravan (Ravan's brother who abducted Rama and Lakshmana and took them to the netherworld) in the local Ram Leela.
Even after he became an MLA in Rajasthan in 1998, Ahuja found it difficult to shake off his Ram Leela image, often behaving like a mythological character on the floor of the House. His rabble-rousing growls and brawls soon earned him the sobriquet of Lankesh from the then chief minister Ashok Gehlot. It was well deserved.
In the 1990s, while he was a member of the Bharatiya Mazdoor Sangh and the RSS, Ahuja allegedly slapped a cop on duty. He was booked by the police and a warrant was issued. But, Lankesh refused to appear before the police for almost a decade and remained on the list of people wanted by the cops.
While still wanted by the cops, Ahuja contested three elections, losing two (1993, 2003) and winning one (1998). In 2003, when the BJP came to power, Ahuja petitioned then home minister to ask the cops to drop the case against him.
But, the chief judicial magistrate of Alwar, RK Maheshwari, refused to oblige the government saying that it would be wrong to let a lawmaker get away easily after breaking the law.
So, Ahuja was forced to surrender and sent to judicial custody, where he immediately developed a pain in stomach and sought emergency admission to a hospital, where he bid his time waiting for bail.
This protector of law, like all BJP leaders from the Sangh, is also a self-proclaimed protector of protectors of cows. In his district, a group of villagers patrols state highways to check smuggling of cows. Ahuja says he funds and guides these vigilantes.
When interviewed by the BBC some time ago, he had boasted of his expertise on gau mata. A sample of his lessons: California is entirely electrified by cow dung fuel or bio-gas, cow milk contains traces of gold; and foreign experts say killing cows in India will "lead to volcanoes, earthquakes and drought".
In the evening, Ahuja is often found with a glass in hand. No, his favourite poison is not gau mutra.
PS: Ahuja has been summoned by party chief Amit Shah to explain his statistical analysis. Has his countdown begun?
Find latest and upcoming tech gadgets online on Tech2 Gadgets. Get technology news, gadgets reviews & ratings. Popular gadgets including laptop, tablet and mobile specifications, features, prices, comparison.
Arts & Culture
Friday's list concludes a week during which the National Book Foundation, which presents the awards, announced nominees for translation, poetry, young people's literature and nonfiction.
India
The recent arrest of Umar Khalid is being seen as one of the most outrageous steps in a series of sustained attacks on the flag bearers of a certain cause.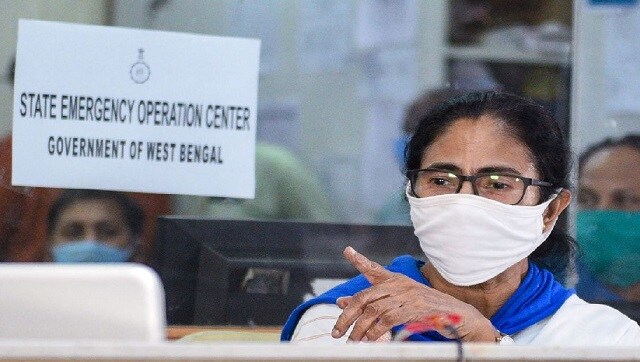 Politics
According to Amal Kumar Mukhopadhyay, a former principal of Presidency College in Kolkata, the BJP will sharpen its campaign against the state government and the state's ruling party will find itself in a defensive position.