MEA says 'not surprised' by Imran Khan's stance on Pulwama attack, calls Pakistan nerve centre of terrorism
Responding to Imran's demand for proof of a Pakistani national's involvement in the Pulwama attack, the MEA said, 'It's a well-known fact that JeM and its leader Masood Azhar are based in Pakistan. These should be sufficient proof for Pakistan to take action.'
Imran Khan neither condoled with the families of the victims of the terror attack, says MEA

The MEA dismissed Khan's claims to investigate the matter if India provided any evidence

It also stated that India will only engage in talks 'in an atmosphere free from terror and violence'
Responding to Pakistan prime minister Imran Khan's statement on the Pulwama terror attack, the Ministry of External affairs (MEA) Tuesday issued a statement saying India was "not surprised" that Imran refused to acknowledge the incident as an act of terror and noted that he neither condemned the attack nor did he offer condolences to the bereaved.
Responding to Imran's demand for proof of a Pakistani national's involvement in the Pulwama attack, the MEA said, "It's a well-known fact that Jaish-e-Mohammad and its leader Masood Azhar are based in Pakistan. These should be sufficient proof for Pakistan to take action."
The MEA also dismissed Imran's claim that Pakistan would investigate if India provided evidence, saying: "In the horrific attack in Mumbai on 26/11, proof was provided to Pakistan. Despite this, the case has not progressed for more than 10 years." Reiterating India's stand, the MEA said India will only engage in talks with Pakistan "in an atmosphere free from terror and violence". The MEA also accused Pakistan of being the "nerve centre" of terrorism.
Earlier on Tuesday, Punjab chief minister Amarinder Singh took affront to Imran's warning of "retaliation" if India takes military action and asked if Pakistan acted after the "proofs of Mumbai's 26/11", adding that it was "time to walk the talk".
India
An official statement said that a blinking red light was observed by the troops at a height of 200 metres but the object went back across the border after personnel fired at it
India
As per the Jammu and Kashmir Police, approximately 5 kilograms of explosives have been recovered from the drone.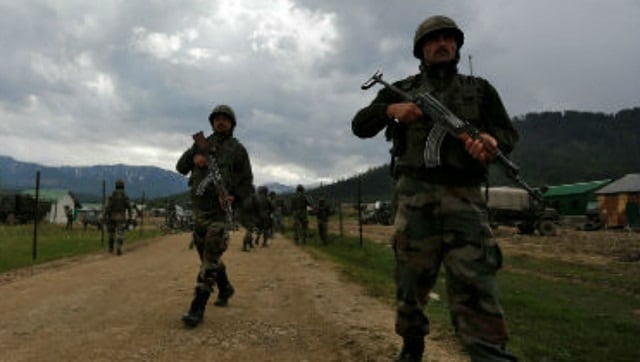 India
One of the militants was identified as Ishfaq Dar alias Abu Akram, a top commander of LeT, said DGP Dilbag Singh