Leather industry wants restrictions on cattle trade to be revoked, claim exports will decline by $3.5 billion
Leather exporters threatened to take to the streets to protests against the Centre's ban on the sale of cattle from animal markets for slaughter saying that it would adversely affect leather sales
Kolkata: The Centre's ban on the sale and purchase of cattle from animal markets for slaughter would adversely affect the leather industry, leather exporters in Kolkata said and demanded that the decision be either revoked or amended.
If nothing was done, the leather exporters threatened to take to the streets.
"The Centre has handed over a death certificate to us... This (decision) will drastically impact the leather industry," Council of Leather Exports, regional chairman (East) Ramesh Kumar Juneja told reporters in Kolkata.
He further criticised the central government for not consulting the states nor the leather industry before issuing such a notification.
He said that the decision would hit close to 35 million people involved in the leather sector.
"Exports to decline by 50 percent from $ 7 billion to $ 3.5 billion and will cripple the leather industry because of such a decision of the Centre," he added.
Last year, demonetisation of Rs 500 and Rs 1,000 notes had affected the industry "very badly" and the ban on the sale and purchase of cattle from animal markets for slaughter would finish them totally, Juneja said.
"Industry is already down by 15-20 percent because of demonetisation. Our orders were badly affected and we missed the Christmas orders because of demonetisation... And now this ban will finish our industry entirely because our customers are losing confidence in us," another exporter of finished leather Mohammed Zia Nafis said.
Because of the demonetisation, neighbouring Bangladesh has gained advantage a lot eating up India's business in the sector, he said.
"Bangladesh has gained a lot because of our loss. The industry boomed. And now if this decision is imposed the leather industry in Bangladesh will gain a lot further," Nafis said.
"Around 50,000 to 60,000 tonnes of finished leather is exported from West Bengal every month and this ban is imposed around 200 tannery units will be forced to stop operating," he said.
West Bengal currently has close to 350 tanneries with around 1500 leather goods exporters having an annual turnover of Rs 6,000 crore, Nafis said.
CLC Tanners Association General Secretary (H) Imran Ahmed Khan also sees this decision of the Centre as a ploy of the central government to finish off small industrialists and bring in multi-national companies.
"Like during demonetisation we saw the sudden rise of PayTM, I think there must be someone big behind this decision," Khan said.
Around 100 factories have shut down and close to 4,000 labourers are jobless in West Bengal, Khan said.
Asking the Centre to have a relook into their decision, Khan said that they should revoke or amend it or else they would start a nationwide "revolt against it".
Leather Exporters also sought West Bengal Chief Minister Mamata Banerjee's intervention into the matter.
"She (Banerjee) has been inspiring small-scale industrialists in an innovative manner. She has been showing us the way. We seek her intervention into the matter and get us justice," Juneja said adding that they would soon meet the state finance minister in this regard.
The central government on 23 May banned the sale and purchase of cattle from animal markets for slaughter and prohibited practices which are cruel to animals including the painting of horns and putting ornaments or decorative materials on them.
Subscribe to Moneycontrol Pro at ₹499 for the first year. Use code PRO499. Limited period offer. *T&C apply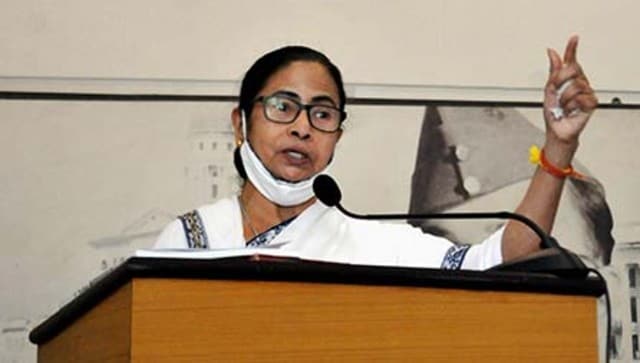 India
Banerjee also took exception over the EC appointing two special police observers for West Bengal, Vivek Dubey and MK Das
Politics
Mamata's TMC has pitched this election as a contest between the people of Bengal and 'outsiders'. It doesn't help counter that strategy by relying on national leaders to fight the party's battles.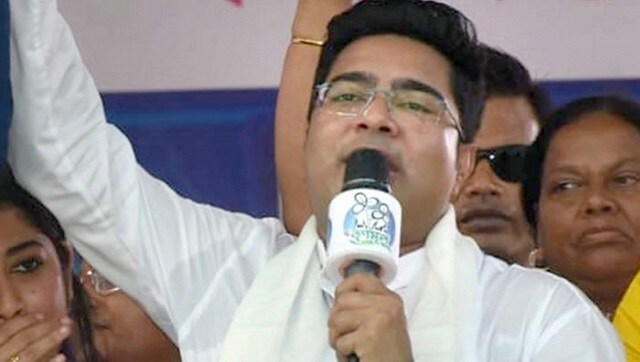 India
West Bengal chief minister Mamata Banerjee visited her nephew Abhishek's residence in Kolkata minutes before the arrival of the CBI team