Kulbhushan Jadhav is an asset as long as he is alive; India must call out Pakistan's bluff
While dealing with Kulbhushan Jadhav, its military rulers have displayed such an absolute lack of reason and mounted — to borrow from Shashi Tharoor — such a vicious assault on international laws and conventions that any rational exchange of dialogue has been precluded and diplomatic actions have been put in severe jeopardy.
There is a soul-sapping sameness in India-Pakistan affairs; a sky bleaker than Oran in Albert Camus's The Plague. A monolithic hostility is punctuated only by 'Land of the Pure's' periodic descension into madness. This is the point. Much like its hostility — rooted in the ideology of an Islamic State locked in an eternal jihad against 'Hindustan' — Pakistan's lunacy too is "pure".
While dealing with Kulbhushan Jadhav, its military rulers have displayed such an absolute lack of reason and mounted — to borrow from Shashi Tharoor — such a vicious assault on international laws and conventions that any rational exchange of dialogue has been precluded and diplomatic actions have been put in severe jeopardy.
If that was not enough, Pakistan has answered India's outrage with habitual belligerence. It has escalated the charges against Jadhav, painting him retrospectively as some sort of a superhuman intelligence asset in stark contradiction with the provisions of its own laws under which he was purportedly 'convicted' and 'sentenced'. It almost as if after condemning the Indian national to death in an act of unhinged lunacy, Pakistan now feels a moral need to justify its actions and is proceeding to do so by slapping outrageous charges.
In his new avatar, Jadhav, against whom Pakistan had precious little evidence until late December, is suddenly Arnold Schwarzenegger.
After 'trying' him in a secret military court, Pakistan army had claimed in a release that "Jadhav was an Indian intelligence official who aided and financed (emphasis mine) terrorist activities in the southwestern Balochistan province and the southern port city of Karachi" and had apparently "confessed before a magistrate and court" that Research and Analysis Wing (RAW) had asked him to "plan, coordinate and organise espionage and sabotage activities".
On Friday, Pakistan shifted from portraying Jadhav as a perpetrator to protagonist.
Sartaz Aziz, Pakistan's de facto foreign minister, appeared before the media and fished out a 'dossier'. He added layers of folklore on Jadhav. The Indian apparently spied on Pakistan's sensitive assets, carried out acts of subversion and sabotage and single-handedly planted bombs, blew up railway lines and pipelines apart from planning and executing numerous terrorist attacks on Pakistan soil including the one against Shia community in Quetta.
Some spy!
What isn't clear is why would this superhuman spy — who according to Pakistan had "connections with India's highest security and intelligence establishment" — wander into enemy territory bearing his own passport. A far more credible theory is that Jadhav, assuming he was gathering intelligence on Pakistan's strategic assets, was careful to stay in the Iranian side of Balochistan before he was kidnapped and sold to Pakistan authorities in exchange for pecuniary gains.
In his column for The Asian Age, Congress leader Manish Tewari writes that circumstances of his arrest and Pakistan's subsequent actions make it clear that Jadhav wasn't "arrested from Mashkel Balochistan as was claimed by Pakistan." He says that "Jadhav's abduction is somehow linked to the action taken by the Indian Coast Guard against a Pakistani boat on the night of 31 December, 2014." The boat, he says, is believed to be the property of a "notorious Pakistani smuggler who in retaliation for the gutting of his boat by the Indian Coast Guard kidnapped Jadhav and handed Jadhav over to the ISI for monetary or other considerations."
Incidentally, Section 3 of the Official Secrets Act, 1923, under which Jadhav was sentenced to death by a secret military court in Pakistan, deals only with espionage rather than violent crimes, as a report in The Indian Express points out.  This would indicate that Pakistan slapped retrospective charges on Jadhav when it became clear that its justification of sending the Indian to the gallows merely on charges of espionage was falling flat.
There are other Freudian slips in Aziz's Friday's news conference.
After claiming in December that they have nothing but "mere statements" against Jadhav and "insufficient evidence", the Pakistan foreign office adviser told media that Jadhav has been tried "according to the law of the land, in a fully transparent manner while preserving his rights, as per the Constitution of Pakistan" and that is "sentence is based on credible, specific evidence proving his involvement in espionage and terrorist activities in Pakistan."
If that is the case, what was the need to try Jadhav in a military court where the judges are not even trained officers of law? Why did Pakistan not try him in civilian courts if the evidence against him was so "credible and specific"? And why did it refuse consular access to India 13 times which may have paved the way for India to provide competent legal assistance to Jadhav?
Faced by threats from India, Pakistan is further escalating the situation. Reports in Pakistan media indicate that police in Pakistan-occupied-Kashmir have arrested three "RAW agents" who were apparently "spying" on China Pakistan Economy Corridor. The three individuals, named Khalil, Imtiaz and Rashid have been slapped with numerous charges and were paraded before the media in masks.
Pakistan has also claimed that a Karachi-based underworld don was assisting Jadhav in his espionage.
The picture is clear. Pakistan feels it has a strategic hold over India through the capture of its national. It is committing a series of outrageous acts out of a belief that it has the strategic space to do so. It might be feeling emboldened by China's backing and banks on the fact that having sunk billions of dollars in building military-strategic assets inside Pakistan, Beijing won't let any attack on Islamabad go unanswered.
What are India's options at this point?
Honestly, very little.
A state restricted by its own and international laws is always at a disadvantage against a military state driven by resentment during asymmetric war when one side does not believe in upholding obligations. The collective outrage in Parliament and government's vows of bringing him back notwithstanding — more frustration and bravado than certitude — New Delhi knows that it won't be easy. There are parameters of dealing with a lunatic. How do you deal with the psychotic rulers of a military state?
India has already done what it could. Latest reports indicate that it has suspended all bilateral engagements including talks and meetings and has refused to release some Pakistani prisoners. India has also demanded certified copies of Jadhav's chargesheet and placed request for consular access for the 14th time. There are indications that all official and diplomatic options would be exhausted and India may even rope in mutual friends.
News18 reported that India is likely to raise the issue with US National Security Advisor H R McMaster who is visiting New Delhi and Islamabad next week.
These are incidentals. There is no reason to think that having taken such an adversarial stand on Jadhav, Pakistan will cave in to India's diplomatic pressure. It is also debatable whether the US will push Pakistan beyond a point where it runs into friction with China. India is therefore on its own.
It must first figure out Pakistan's real motivation behind Pakistan's bizarre set of actions. It must also remember during negotiations that Jadhav is important to Pakistan so long as he is alive. Killing him will place Pakistan at a strategic disadvantage. India must not pay heed to Pakistan's scaremongering.
Find latest and upcoming tech gadgets online on Tech2 Gadgets. Get technology news, gadgets reviews & ratings. Popular gadgets including laptop, tablet and mobile specifications, features, prices, comparison.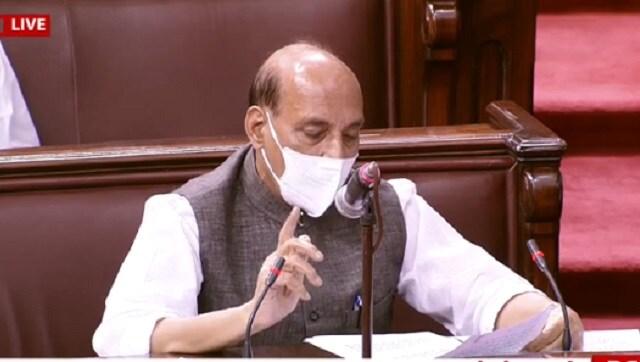 India
Beijing has undertaken significant infrastructure construction along the Line of Actual Control, Rajnath Singh told the Upper House on Thursday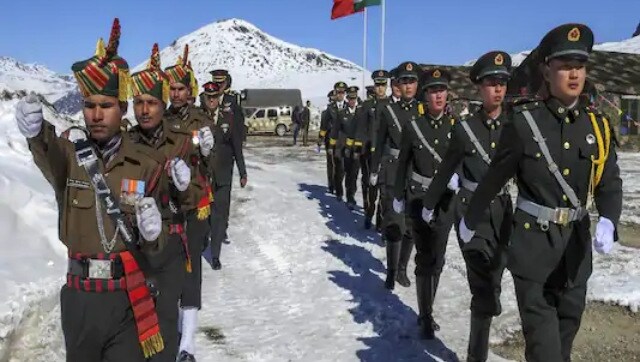 India
MEA spokesperson Anurag Srivastava said both sides should refrain from taking any actions that may lead to an escalation in the situation, and focus on easing tensions in the friction areas
India
To deal with any Chinese misadventure, India has deployed over three additional Army divisions in eastern Ladakh, where the temperature fluctuates between minus five to minus 25 degrees Celsius between October and January