Kerala nun rape: MLA PC George claims Franco Mulakkal is being 'framed' by investigators, accuses survivor of lying
Earlier PC George was summoned by the National Commission for Women for shaming the nun and calling her a 'prostitute.'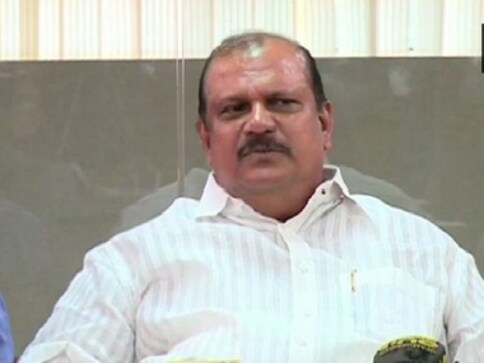 Poonjar MLA PC George has claimed that priest Franco Mulakkal, who has been accused of raping a nun repeatedly, is being framed by investigators, according to several media reports.
The Independent MLA, holding a press conference in Kottayam, claimed that one of the investigators is attempting to frame Mulakkal and that he possesses photos and videos of the nun and the bishop meeting the day after the alleged incident, ANI reported.
George said the photos and videos orove that the nun and bishop were 'happy even after the alleged incident' but said he could not show the photographs as it is a forbidden by law to disclose the identity of the survivor, India Today reported.
"They intimidated the photographer and made him give a statement that the victim seemed upset on that day," the MLA further claimed, according to the report.
George earlier caused controversy by referring to the nun as a 'prostitute'  and questioned why she had not complained 'despite being assaulted twelve times'.
George was then summoned by the National Commission for Women after which he expressed regret for his comments.
On Thursday, Mulakkal was temporarily relieved from his duties as the bishop of the Jalandhar diocese by the Vatican.
The Pope made the decision in response to Mulakkal's letter dated 16 September offering to "step aside temporarily" as the bishop of the Jalandhar diocese.
India
Miscreants had gone on a rampage in different parts of Kerala during the dawn-to-dusk hartal called by the Popular Front of India against NIA raids on 23 September and damaged state-run buses and ambulances, injured policemen and commoners, vandalised shops and threatened the public
India
Those who win a prize amount of Rs 5,000 and above are required to complete a verification process at the lottery office
India
The smallest category of central security cover-- Y-- has been accorded to the five RSS leaders based on inputs and recommendations provided to the Union home ministry by central investigative and intelligence agencies