Kerala nun rape case: Ordered to vacate their convent, 4 nuns who supported survivor write to CM; say their transfer a bid to isolate them
Four nuns from Kerala's Missionaries of Jesus congregation, who had participated in a protest against rape accused Bishop Franco Mulakkal, on Saturday wrote to Chief Minister Pinarayi Vijayan
Four nuns from Kerala who had participated in a protest against rape accused Bishop Franco Mulakkal, on Saturday wrote to Pinarayi Vijayan

They appealed to him to allow them to stay together in the same convent in Kuruvilangad, after they received transfer orders from a senior.

According to reports, the nuns claimed that they fear for their lives and are feeling threatened
Four nuns from Kerala's Missionaries of Jesus congregation, who had participated in a protest against rape accused bishop Franco Mulakkal, on Saturday wrote to Chief Minister Pinarayi Vijayan appealing to him to allow them to stay together in the same convent in Kuruvilangad, after they received transfer orders from a senior. The rape survivor also wrote a separate letter to Vijayan, asking him to intervene in the situation.
According to reports, the nuns claimed that they fear for their lives and are feeling threatened. They also said that Mulakkal is "very powerful" and "can sabotage" the case. They referred to the death of Father Kuriakose Kattuthara, a priest who had also testified against Mulakkal. Kattuhara had been found dead under mysterious circumstances in Jalandhar in October.
Currently, the nuns are living in the St Francis Mission home in Kuruvilangad, and have argued that they alone are each other's moral support at a time when many people are against them. As Firstpost reported earlier, the nuns have claimed that there might not be a direct threat to their life because there's too much media scrutiny, but they said they are being mentally harassed in such a way that they may be forced to commit suicide.
Last year, the nuns took to the streets after the Kerala Police delayed taking action on a complaint filed by the rape survivor in June 2018. She had accused the bishop of raping her 13 times at the mission home at Kuravilangad in Kottayam district between 2014 and 2016.
The four nuns who are currently living with the rape survivor at a mission home under the Missionaries of Jesus Congregation established by the Jalandhar diocese view the transfer order as part of a well-planned attempt to alienate the survivor and the select few who support, and also torpedo the case against the bishop who is now out on bail.
Sister Anupama, who was transferred to Jalandhar, told Firstpost, "We had launched the protest to ensure justice to our fellow nun. We will not move out of Kuravilangad until we achieve our objective."
The nuns say that they have not been feeling safe even at the Kuravilangad convent. Three nuns who were brought from Punjab to Kuravilangad in the wake of the protests have taken control of the convent, isolating them totally.
Sister Anupama claims they were enduring the harassment for the sake of the rape survivor. She fears that the mental trauma that the rape survivor is undergoing will worsen if they leave her at this stage. "Our company is the only relief to her now. We will not abandon our sister in such a precarious condition. We will continue to live at Kuravilangad at all costs until the case is settled," asserted Anupama. Church activists supporting the nuns also firmly believe that the actual intention behind the transfer is to torpedo the case.
With inputs from agencies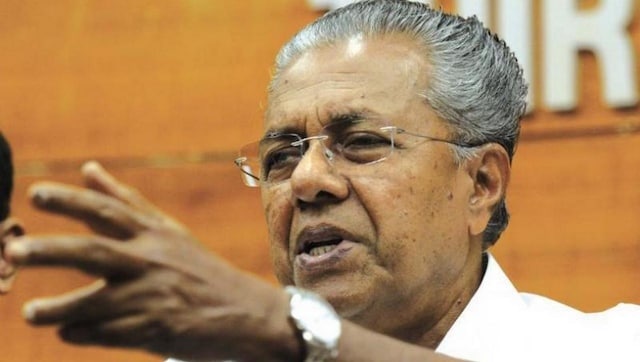 India
DGCA had raised certain issues about the proposed site for the Sabarimala airport and has suggested modifications which need to be carried out
India
At a conclave in Delhi, the Kerala governor also asserted that Indian civilisation and 'our cultural heritage' have 'no concept of discrimination' on the basis of religion
India
The report known as the Western Ghats Ecology Experts Panel, or commonly called the Gadgil report, published in 2011 highlighted the ecological sensitivity of the Western Ghats and the need to protect the region by restricting activities there