Sister Anupama, nun who led protest in Kochi, heckled, asked to leave Father Kuriakose Kattuthara's funeral in Kerala
Kuriakose Kattuthara, a priest who had testified against Franco Mulakkal, was found dead under mysterious circumstances in Dasuya near Jalandhar.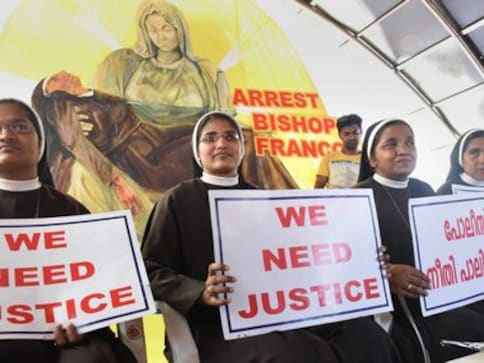 Alappuzha (Kerala): Sister Anupama, who was at the forefront of protests demanding the arrest of Bishop Franco Mulakkal, accused of raping a nun, was on Thursday heckled and asked by some people to leave the cemetery where the funeral of a key witness in the rape case was going on.
Kuriakose Kattuthara, a priest who had also testified against Mulakkal, had been found dead under mysterious circumstances in Dasuya near Jalandhar in northern Punjab three days ago. The post-mortem was held at Jalandhar and body brought to Kerala on Wednesday.
At the funeral on Thursday evening, a section of the faithful protested Anupama's presence and asked her to leave the cemetery at St Mary's church in Pallipuram near here. Reacting to the incident, Anupama, who was accompanied by other nuns, broke down and said she was "deeply hurt" by the protests.
"I am from this place. I know Father Kattuthara for many years. He has seen me as his own daughter.. we have only stood for truth," she said.
Father Kattuthara's mysterious death comes days after Mulakkal, who was arrested and is presently out on bail,
reached Jalandhar from Kerala. Mulakkal, who was granted conditional bail on October 15, had received a rousing welcome from his followers and supporters when he returned to Jalandhar.
In her complaint to the Kottayam police in June, the rape victim alleged that Mulakkal raped her at a guest house in Kuravilangad in May 2014 and later sexually exploited her on several occasions.
However, Mulakkal denied the charges as "baseless and concocted," insistingshe levelled those as the Catholic order had rejected her demand for favours.
Politics
Punjab Police on Saturday launched a major crackdown against Amritpal and suspended internet and SMS services till Monday noon. It has arrested 78 members of 'Punjab Waris De', an outfit headed by him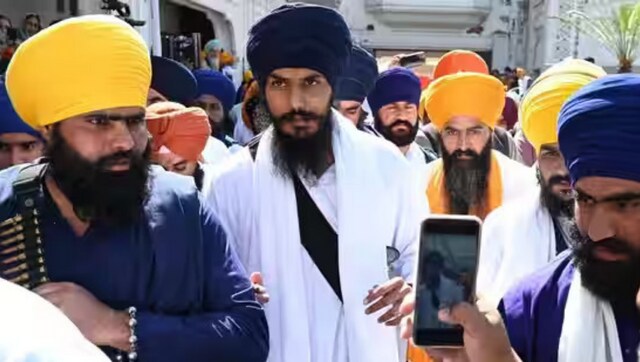 India
As the Punjab Police moved in to nab Amritpal Singh, mobile and internet services were restricted in several districts of Punjab. The curbs will be in place till Sunday
Politics
Amritpal's alleged advisor and fund provider Daljit Singh Kalsi and three others who were arrested on Saturday were flown to Assam from Punjab on a "special flight" and were being kept at the Dibrugarh Central Jail, the police said