Karunanidhi's memorial meet turns into anti-BJP event, Opposition accuses Modi govt of authoritarianism
Leaders representing Congress, Trinamool Congress, CPM and National Conference among others targeted the Centre, after the BJP and JDU representatives left the venue after delivering their speeches, hailing Karunanidhi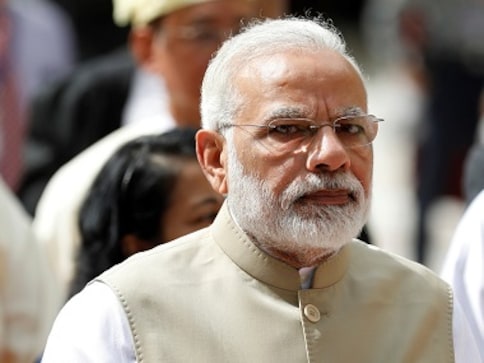 Chennai: A memorial meet for late DMK chief M Karunanidhi Thursday turned into a virtual anti-BJP event, with various parties strongly hitting out at the saffron party and pressing for a united fight to dethrone it in the Lok Sabha 2019 elections.
Ironically, while Union Minister Nitin Gadkari, who also attended the event, said DMK and erstwhile Jan Sangh were the "first two parties" to "challenge the domination of Congress" and oppose emergency in 1975, leaders of non-BJP parties who spoke later slammed the Narendra Modi government for enforcing an 'undeclared emergency'.
The meet had earlier sparked speculations of DMK warning to the BJP after reports that the saffron party President Amit Shah had accepted its invite, but later Gadkari was deputed for it. NDA ally and Bihar Chief Minister Nitish Kumar too attended the meet.
Leaders representing Congress, Trinamool Congress, CPM and National Conference among others targeted the Centre, after the BJP and Janata Dal United (JDU) representatives left the venue after delivering their speeches, hailing Karunanidhi.
Several speakers also referred to the arrests of Left wing activists by Maharashtra Police to attack the Centre. A 'worse' situation than the Emergency now prevailed in the country, senior Congress leader Ghulam Nabi Azad alleged adding all political parties will fight the 'oppression' and 'discrimination'.
"Even the authority of the judiciary and Parliament was at stake under the present government," he charged adding had Karunanidhi been alive and active, he would have raised his voice against these happenings.
"If emergency was bad, today's government at the national level is worse. There is a difference between bad and worse. There may not be an emergency but much worse things are being done which were not done in Emergency," he said.
Heaping encomiums on the Dravidian stalwart, Azad recalled Karunanidhi's role in UPA government formation in 2004 and said he was like a father figure to former Congress President Sonia Gandhi, who headed the party during UPA I and II. She would often look up to his guidance on many issues.
"Though Karunanidhi supported the BJP earlier, he never compromised on his principles and ideology," he said, adding the late leader would have supported the saffron party earlier because of his relationship with its leader and former Prime Minister, the late Atal Bihari Vajpayee.
TMC Rajya Sabha MP Derek O'Brien called for formation of a regional grouping to take on BJP in Lok Sabha 2019 polls and capture Delhi. "We have to look for the future. The future lies in Tamil Nadu, West Bengal, Andhra Pradesh, Karnataka and in so many Indian states," he said, apparently referring to the dominance of regional parties.
National Conference leader Farooq Abdullah took potshots at the Centre and pressed for Opposition unity to oust the BJP from power. He urged the newly-elected DMK President MK Stalin, who sat through the event, to lead the opposition parties. He reiterated his stand on Pakistan-Occupied Kashmir (PoK) and stressed on developing the part the country was having. "I say it openly to all of you and many of them don't like it. The part they hold, please let them hold. And the part we hold, let us build that for god's sake. Enough tragedy we have seen and seeing it everyday," Abdullah said.
Though Stalin did not address the meeting, he had set the tone when he made a frontal attack on the NDA government in his speech after assuming the post of party chief two days ago, accusing it of 'saffronising' the country.
CPM General Secretary Sitaram Yechury said the nation was witnessing "a state patronised emergency, undeclared and worse than the declared emergency (1975)."
"Homage to Karunanidhi only meant fighting against such authoritarian trend," he said and wanted "redoubling of resolve" so that "this sort of a violation of democratic rights and civil liberties," are not tolerated.
To pay homage to Karunanidhi, the Left leader said: "we have to redouble our resolve, that this fight for saving and then consolidating and strengthening the idea of India, all of us sitting here (leaders of various opposition parties) have to be committed."
CPM General Secretary S Sudhakar Reddy said "true federalism is needed for integration in country. Secularism, democracy and Constitution should be defended in the present situation."
JDS leader and former Prime Minister Deve Gowda praised Karunanidhi as an exceptional leader who was committed to ideals of secularism and social justice. "The late leader stood behind him to make him the Prime Minister," he recalled.
Social activist Swami Agnivesh also condemned the arrest of the noted rights activists and alleged it showed that the Modi government had become 'desperate' and nothing to show to the people in the 2019 polls. IUML leader KM Khader Mohideen, Telugu Desam Party leader YS Chowdary were among others who spoke lauding the late leader.
Find latest and upcoming tech gadgets online on Tech2 Gadgets. Get technology news, gadgets reviews & ratings. Popular gadgets including laptop, tablet and mobile specifications, features, prices, comparison.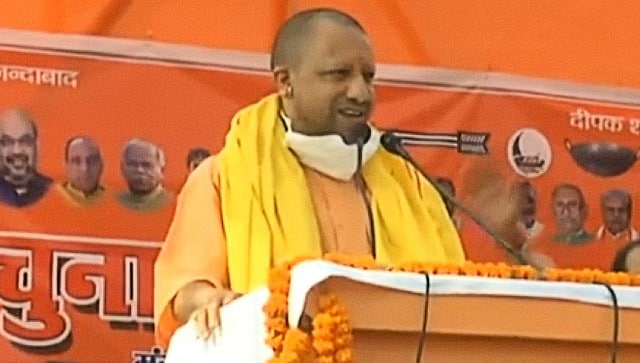 Politics
The BJP's star campaigner blazed through three Assembly segments with back-to-back rallies on the first day of his campaign in Bihar, commencing his speeches with roars of Vande Mataram and signing off with chants of Jai Shri Ram
Politics
At rallies in Jamui, Lakhisarai, Sheikhpura, and Paliganj, Nitish's speeches focused on comparing the JD(U) and RJD governments
Politics
Bihar would not have been facing the problem of revenue shortage had Kumar promoted religious tourism in the state, Paswan said in a tweet