Kartarpur corridor: India's righteous outrage at being blindsided by Pakistan is equally tragic and hilarious
Pakistan's limitless capacity for treacherous behavior is matched only by India's bottomless ability to get surprised by it. India's outrage at being blindsided by Imran Khan and Pakistan army chief General Qamar Bajwa during the groundbreaking ceremony for Kartarpur Sahib corridor is in equal parts sad and funny.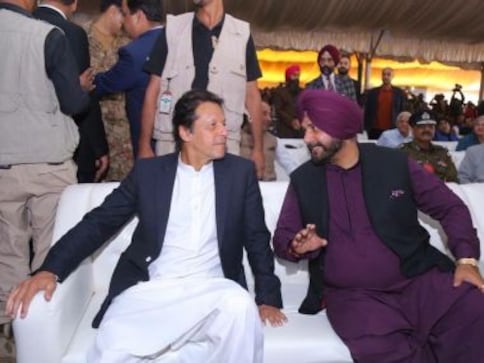 Pakistan's limitless capacity for treacherous behavior is matched only by India's bottomless ability to get surprised by it. India's outrage at being blindsided by Imran Khan and Pakistan army chief General Qamar Bajwa during the groundbreaking ceremony for Kartarpur Sahib corridor is in equal parts sad and funny. Did New Delhi seriously think that Pakistan would let go of the opportunity to score some cheap PR points at a high-profile event?
If this has been New Delhi's understanding of realpolitik, then questions must be raised against politicians and policy mandarins at South Block who devise Pakistan strategy (or whatever goes by that name).
Pakistan has been described by analysts as suffering from magnificent delusion, but in reality it is India that is delusional if it went into the Kartarpur initiative thinking that it could be seen in isolation and independent of the state of larger bilateral ties.
What India's Kartarpur blunder tells us is this: Imran Khan understands the role of media much better than we do. Given the turbulent nature of bilateral relations and animosity between the two nuclear-armed neighbours, Khan correctly understood that a rapprochement between the two inimical nations over even a religious, emotive issue such as visa-free corridor for Sikhism's most sacred site could well generate global headlines and may be interpreted as a sign of thaw in bilateral ties.
It was an opportunistic moment for Pakistan, and Khan moved quickly to seize it. He made full utilization of the occasion to refer to the Kashmir dispute and fashion himself as the 'apostle of peace' before the presence of a large media contingent, while Bajwa was seen shaking hands with a pro-Khalistani leader. Khan also threw darts at Narendra Modi and suggested that Navjot Sidhu — the joker in the pack who cannot tell a news conference from a stand-up comedy show — would make for a far better prime minister. And he did all this at an event where New Delhi had sent two Union ministers.
A fuming India came out with a statement condemning Khan's manouvres, calling it "deeply regrettable that the Prime Minister of Pakistan chose to politicise the pious occasion meant to realise the long pending demand of the Sikh community to develop Kartarpur corridor by making unwarranted reference to Jammu and Kashmir which is an integral and inalienable part of India.
"Pakistan is reminded that it must fulfill its international obligations and take effective and credible action to stop providing shelter and all kind of support to cross border terrorism from territories under its control."
In cricketing terms, India's response can be better described as a bowler getting outraged at the batsman for hitting a six off a full toss. A day earlier, Pakistan had "invited" India for SAARC summit, a double bluff considering the fact that neither is Islamabad in a position to do so having got blacklisted by several members, nor does India, need to be invited. Yet, as I had argued before, India's Kartarpur misstep and Sidhu's antics have created the space for Pakistan this bluff.
Khan's manoeuvres were despicable but at least he got his policy right. Pakistan needs to hold the SAARC event to show to the rest of the world (read the US) that it is a "responsible actor" in south Asia and not just a "lying", "deceitful", "mothership of terrorism".
If Pakistan can prove that it is India (and not a terror-exporting Pakistan) that is holding off the peace process, then it may be able to stave off some pressure and put some burden on India instead. For that, Khan needed to isolate bilateral ties from Pakistan's terror policy, and India came forward with the perfect opportunity.
Pak PM Imran Khan: I heard there was a lot of criticism of Sidhu when he went back after my oath-taking ceremony. I don't know why was he criticised. He was just talking about peace & brotherhood. He can come and contest election here in Pakistan's Punjab, he'll win. #Kartarpur pic.twitter.com/KkCoUn366x

— ANI (@ANI) November 28, 2018
This twisting of history and revision of geography is typical of a revisionist state but then Khan was only exploiting the space that India has gifted through its disastrous signals over Kartarpur corridor. It is obvious that the issue is an emotive one for Sikhs who have been fighting for it for decades, but did India really need to lay the cornerstone for it on the 10th anniversary of 26/11, with vice-president Venkaiah Naidu calling it a "historic day"?
Look at the bizarre signals sent out by India. While two Union ministers and a state minister were sharing the dais with Khan — Harsimrat Kaur Badal even suggested that hatred between India and Pakistan could be brought down with the opening of the corridor — India's external affairs minister Sushma Swaraj was reminding Pakistan that "terror and talks can't go together".
Did New Delhi not know that Pakistan will exploit Kartarpur optics to the hilt? And that it may have agreed on a visa-free corridor to gain mileage? How will India explain sending ministers to an event which was attended by Gopal Singh Chawla — a Hafiz Saeed aide and a pro-Khalistani leader?
Not to be left behind, Congress leader Sidhu even posed for a picture with Chawla that the latter uploaded on social media and TV reports indicate that he has hugged the Khalistani separatist leader as well.
India could have contained the damage to some extent had it sent two junior ministers for the ceremony (given the fact that there was a high possibility of Pakistan exploiting the opportunity) but this is where domestic political considerations kicked in. The BJP could have hardly afforded to underplay the opening of Kartarpur corridor and let Congress walk away with the credit in an election season. Therein lies the rub.
Subscribe to Moneycontrol Pro at ₹499 for the first year. Use code PRO499. Limited period offer. *T&C apply
India
Hindu nationalists view the 1947 Partition of India as only the most recent in a long series of divisions of the territory of ancient Bharat. For them, the territorial concept, drawn from ancient Hindu texts, is that the entire landmass between the Indian Ocean and the Himalayas is Bharat.
Lifestyle
If God wasn't able to break the laws of physics, she arguably wouldn't be as powerful as you'd expect a supreme being to be. But if she could, why haven't we seen any evidence of the laws of physics ever being broken in the universe?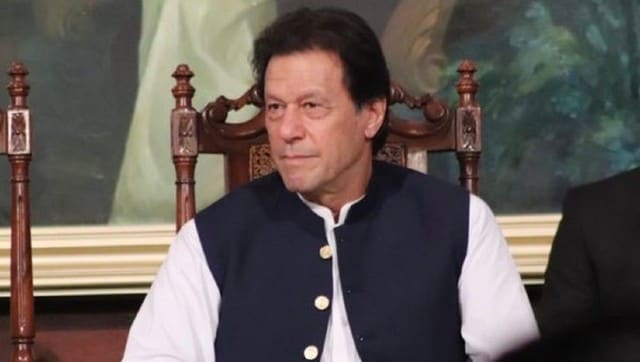 World
PM Imran Khan announced the new credit line during his two-day visit to Sri Lanka even as his govt is arranging finances from world bodies to tide over the coronavirus crisis