Karnataka: Congress expels MLA NA Haris' son for assaulting man in Bengaluru pub; police files FIR
An FIR was registered against Congress MLA in Karnataka NA Haris' son Mohammed Haris Nalapad and ten others for allegedly assaulting a man in Bengaluru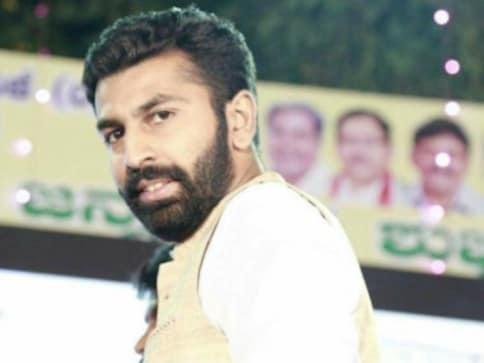 An FIR was registered on Saturday against Karnataka Congress MLA NA Haris' son Mohammed Haris Nalapad and ten others for allegedly assaulting a man in Bengaluru's UB City, said media reports.
Nalapad, who is Bengaluru district Youth Congress general secretary, was expelled from the party for six years following the incident, according to News18. President of the Karnataka Pradesh Congress Committee, G Parameshwara on Sunday informed Nalapad's suspension.
The incident happened when Nalapad, with his friends, walked into a pub in UB City around 10 pm. According to India Today, the victim, identified as Vidwath was having dinner in the same pub with his friend. Nalapad and his friends got into an argument with Vidwath when they asked him to sit properly.
"My friend Vidwath had broken his leg four weeks ago and I had decided to take him out for dinner. We went to Farzi Café at UB City mall. At around 10 pm, Mohammed Haris Nalapad walked into the cafe. Vidwath had stretched his leg out because he couldn't move it and Nalapad had a problem with it," Praveen Venkatachalaiah, Vidwath's friend, was quoted as saying by The News Minute.
Respond to the incident, working president of Karnataka Pradesh Congress Committee and national spokesperson Dinesh Gundu Rao condemned the attack and said that nobody is above the law.
Karnataka chief minister Siddaramaiah on Sunday, taking cognisance of the incident, said that "offenders should be punished to the full extent of law regardless of who they are".
World
The 68-year-old CPN-Maoist Centre leader was sworn in as the Prime Minister for the third time on 26 December 2022, after he dramatically walked out of the pre-poll alliance led by the Nepali Congress and joined hands with opposition leader KP Sharma Oli
Opinion
Banerjee's efforts were so successful that Viceroy Dufferin left India thoroughly upset and disappointed, and wheezed out his hypocritical contempt against an organisation he had himself helped create
India
"In the northern border areas, the situation has been normal and through established protocols and existing mechanisms, necessary steps have been taken to maintain peace. The Army is maintaining a strong defence posture at LAC," he said while addressing a gathering in Bengaluru