Rajya Sabha passes Juvenile Justice Bill: 16-year-olds can now be tried as adults for rape and murder
Putting a close to protracted legislative debate and a widespread public outcry, the Rajya Sabha on Tuesday passed the Juvenile Justice Bill.
Juveniles aged 16 years and above will now be tried under laws for adults for heinous crimes as Parliament on Tuesday passed a much-expected bill in this regard against the backdrop of a juvenile convict being released in the gangrape-cum-murder case of December 2012.
The Juvenile Justice (Care and Protection of Children) Bill, which provides for lowering the age for trial from 18 years, was passed by Rajya Sabha with a voice vote after a walkout by Left parties which wanted it to be sent to a Select Committee. The bill was passed by Lok Sabha earlier.
Replying to the debate on the bill, Women and Child Development (WCD) Minister Maneka Gandhi said the legislation was a "nuanced" one and was much needed to act as a "deterrent". She said the incidents of heinous crimes by juveniles of the age of 16 years and above were on the rise and cited statistics to support her contention.
Allaying concerns expressed by members about the implications of the proposed legislation, Gandhi said it was "not against children but rather provides for, protects, nurtures and keeps them safe." While CPI(M) members led by Sitaram Yechury staged a walkout demanding that the Bill be sent to a Select Committee, most of the other parties including Congress welcomed the passing of the legislation.
The bill was taken up against the backdrop of uproar over release of juvenile convict in the gangrape-cum-murder of a 23-year-old girl on December 16, 2012. The parents of the victim have said that the convict could escape after spending three years in a correction home only because the law is weak. A blow by blow account of how the Bill passed the BJP-Congress gridlock.
The Bill did not pass without dissent, though. The Congress and TMC, in particular, were carried by the tidal wave of public opinion and sentiment rather than their own stand on the Bill.
NCP's Vandana Chavan said India is going the American way which is already perceived as a failed system. "We have to realise that a legal system cannot and do not stand on emotion. It has to stand on reason. While enacting laws in our country, we have always upheld prudence and scientific temper. There has been an argument that if you are old enough to rape, you are old enough to be hanged and I feel this is absolutely wrong… scientific studies on the adolescent brain and psychology totally contradict the presumption that juvenile engaged in crimes such as rape and murder are more mature and, therefore, should be treated as adults," Chavan said.
Senior advocate K T S Tulsi came out in strong support of lowering the age bar.
"In England and Wales, for several offences, children above the age of 10 are held to be criminally liable. In Australia, the prescribed age is 14-18 years for children to be responsible for their actions under criminal law. In the United States, many states have the age of 12 years for holding children responsible for criminal acts. In New York and Texas, the age is 17 years. In Bangladesh, it is 16 years and in Denmark, it is 15 years. And psychologists now feel that the children are grown-ups by the age of 14, responsible for their actions," Tulsi said.
Reacting to the passage of the bill, Women and Child Development Minister Maneka Gandhi said that the idea behind the new law is that it 'should be a deterrent.' The parents of Jyoti Singh, who listened to the debate through the day in Parliament, expressed satisfaction over the passage of the bill. "At least, the new law will keep children and women safe in the future, but justice has not been done to our daughter," said a teary-eyed Asha Devi, Jyoti's mother as the law made global headlines.
Under the new law, children between the ages of 16 years and 18 years who commit heinous crimes can now be tried as adults. This, however, will be after the Juvenile Justice Board conducts a preliminary investigation to determine the severity of the offence, the circumstances of the offender and ability of the juvenile to understand the consequences of his or her actions. The Bill gives the option to a children's court to direct that the offender in such a case should complete the remainder of his or her term in a jail.
'Heinous offences' have been defined as those which carry a sentence of imprisonment for seven or more years.
The newly passed law, however, does not allow for juveniles to be sentenced to death or to life imprisonment without the possibility of release.
However, the new law will not apply to the December 2012 Delhi gangrape as criminal laws cannot be retrospective in nature.
The Juvenile Justice Bill also has significant provisions with respect to children in need of care and protection, adoption and ragging.
AUDIO : Parliament passes #JuvenileJusticeBill ; 16-18 years old to be tried as adults for heinous offences. https://t.co/99KSyOz5OP

— All India Radio News (@airnewsalerts) December 22, 2015
Delayed but at least it happened, we welcome this-DCW Chief Swati Maliwal on #JuvenileJusticeBill passed in RS pic.twitter.com/Vod00ozLvs

— ANI (@ANI_news) December 22, 2015
I think the bill should have been sent to the Select Committee: Sitaram Yechury,CPI on #JuvenileJusticeBill pic.twitter.com/eYDE9n7zYE

— ANI (@ANI_news) December 22, 2015
Delayed but happy that it finally got passed: Rajyavardhan Rathore,MoS I&B on #JuvenileJusticeBill pic.twitter.com/FkwiIbgHk8

— ANI (@ANI_news) December 22, 2015
We're happy that bill has been passed,happy that TMC took lead in passing this:Derek O'Brien on #JuvenileJusticeBill pic.twitter.com/oBel6YmW9c

— ANI (@ANI_news) December 22, 2015
Juvenile Justice Bill which has been passed in RS is a tribute to our daughter: Nirbhaya's father pic.twitter.com/TS5In7wi6C

— ANI (@ANI_news) December 22, 2015
Mujhe tasalli hai par dukh bhi ki Nirbhaya ko nyay nahi mila-Nirbhaya's Mother on juvenile justice bill passed in RS pic.twitter.com/dbOZLzov4Y

— ANI (@ANI_news) December 22, 2015
I welcome the move by Parliament to pass #JuvenileJustice Bill & congratulate parliamentarians across parties in prioritizing children today

— Kailash Satyarthi (@k_satyarthi) December 22, 2015
Find latest and upcoming tech gadgets online on Tech2 Gadgets. Get technology news, gadgets reviews & ratings. Popular gadgets including laptop, tablet and mobile specifications, features, prices, comparison.
World
It's because the outcome of the US presidential election depends on results in individual states — and because those results are much narrower than the national tally — that Trump can claim there is a path to reversing the outcome, however ridiculous that claim is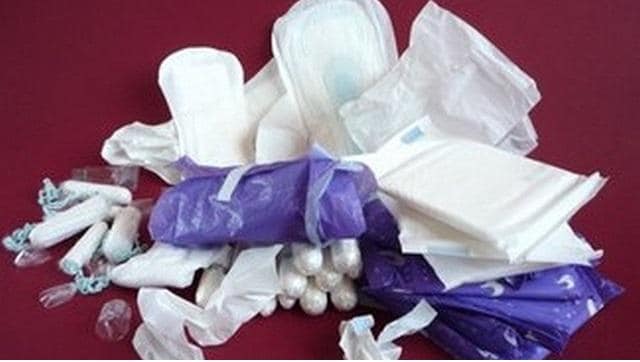 World
The Scottish Parliament voted unanimously in favour of the Period Products bill on Tuesday, months after lawmakers had initially signalled their support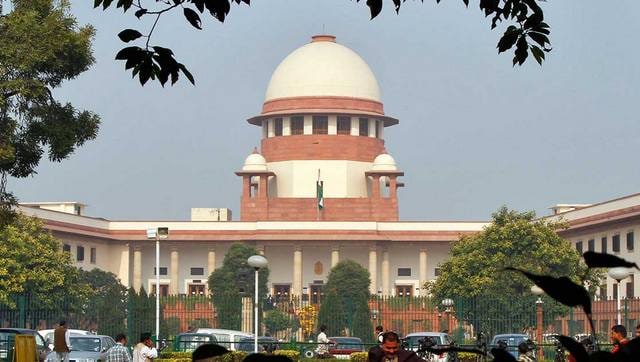 India
The apex court said the petitioner can pursue other remedies for implementation of directions given by a constitution bench in 2018