Justin Trudeau meets Narendra Modi in Delhi: PM says challenges to India's sovereignty 'cannot be tolerated'
Prime Minister Narendra Modi and his Canadian counterpart Justin Trudeau held extensive talks on key issues of counter-terrorism and extremism as well as ways to boost trade ties, after which the two sides inked six pacts
Prime Minister Narendra Modi and his Canadian counterpart Justin Trudeau on Friday held extensive talks on key issues of counter-terrorism and extremism as well as on ways to boost trade ties, after which the two sides inked six pacts, including on energy cooperation.
Modi had received his Canadian counterpart ahead of their bilateral summit at the Rashtrapati Bhavan in New Delhi, putting to rest speculations about the government cold-shouldering the visiting dignitary.
Warm reception at Rashtrapati Bhavan
Trudeau was joined by his wife Sophie, and children Xavier, Ella-Grace and Hadrien at the Rashtrapati Bhavan. Modi shook hands with Trudeau and hugged him, giving him a warm reception contrary to reports of Canada being "snubbed."
On Thursday evening, breaking his silence since the Canadian prime minister's arrival in India on 17 February, Modi said that he looked forward to the bilateral meeting on Friday. "I appreciate his deep commitment to ties between our two countries," Modi tweeted.
"I particularly look forward to meeting his children Xavier, Ella-Grace, and Hadrien," Modi added in another tweet.
The ceremonial reception optics gain importance as they came after much speculation that Modi and his government were cold-shouldering Trudeau during his eight-day state visit to India. The visiting dignitary and his family have since visited Agra, Ahmedabad, Mumbai and Amritsar.
Swaraj calls on Trudeau 
External Affairs Minister Sushma Swaraj then called on Trudeau and discussed ways to deepen bilateral relation between the two nations.
"Picture speaks for itself!" External Affairs Ministry spokesperson Raveesh Kumar tweeted along with a picture of the leaders smiling warmly as they shook hands.
Kumar tweeted that Swaraj had a "warm meeting" with Trudeau "and discussed ways to strengthen and deepen our partnership". 
Modi, Trudeau discuss terrorism, trade ties
Later in the day, Modi and the Canadian prime minister held a bilateral summit following which a number of agreements across multiple sectors were signed.
After their nearly two-hour long meeting, Modi, while addressing a joint media event with the Canadian prime minister, said they discussed the entire gamut of the bilateral partnership. The two sides inked six pacts, including on energy cooperation.
Shadow of Khalistan issue follow talks
However, Modi also made it clear that those challenging India's sovereignty, unity and integrity cannot be tolerated, seen as a veiled reference to the Canadian government's soft approach towards the Khalistan issue. Modi also asserted that there cannot be any place for those who misuse religion for political motives and promote separatism.
"We discussed the entire gamut of bilateral partnership and identified concrete steps to boost cooperation. We agreed to strengthen our defence cooperation," Modi said while noting that terrorism and extremism were threats for democratic countries such as India and Canada.
Trudeau's pro-Khalistan approach is being criticised by many including Punjab chief minister Amarinder Singh, who raised the issue with the Canadian prime minister during a meeting. On his part, Trudeau had assured Singh that his country does not support separatism in India or elsewhere.
Modi also said that it is important that the two countries work together to fight terrorism. Observing that Trudeau has visited various parts of India in last few days, Modi said the Canadian leader must have experienced the diversity of the country.
On his part, Trudeau described India as a natural partner for commercial cooperation. Modi said they have also asked the officials of their countries to re-double their efforts to finalise the bilateral free trade agreement.
According to IANS, ties between New Delhi and Ottawa have been frosty of late as Canada was being seen as offering a platform to separatists demanding an independent Khalistan.
On Thursday, a fresh storm blew after it came to light that the Canadian High Commission in New Delhi had extended an invitation to a convicted Khalistan separatist, Jaspal Atwal, for a reception in honour of Trudeau.
The high commission then rescinded the invitation while the Indian external affairs ministry said that it was ascertaining how a visa was issued to Atwal who holds a Canadian passport.
Trudeau later said that the matter was being taken "extremely seriously" and that Atwal should never have received an invitation.
The visit of Trudeau, who assumed office in November 2015, comes after the visit of Modi to Canada in April that year.
With inputs from agencies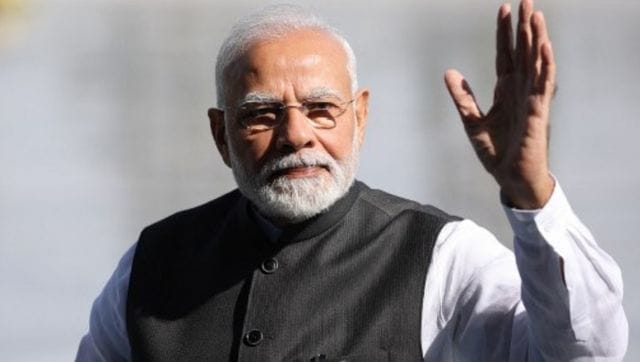 World
Call for an independent probe into the BBC over Modi documentary' on Change.Org, which strongly condemns the BBC for failing to meet the highest standards of editorial impartiality, has attracted over 2,500 signatures since it went online on Sunday night.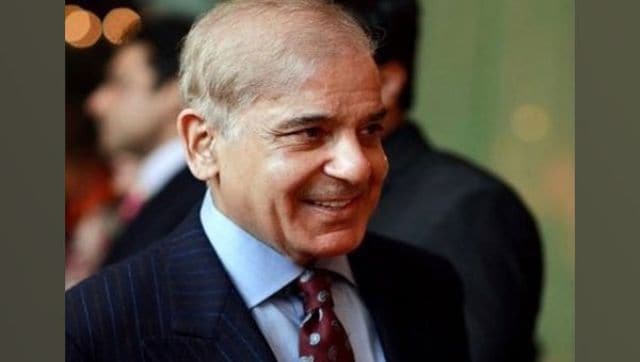 World
Shehbaz Sharif said that Pakistan has learned its lesson after several wars with India and stressed that now it wants peace with its neighbour
World
The latest attack took place on 16 January when devotees thronged to the temple for 'darshan' and celebrate three-day long 'Thai Pongal'