Judge Loya died due to 'heart attack', no cause for suspicion, says Nagpur Police
The Nagpur Police on Tuesday has said that there was no cause for suspicion of judge Loya death, and he had indeed died of a heart attack
The Nagpur Police on Tuesday said that there was no cause for suspicion regarding the death of judge Loya and that he had indeed died of a heart attack, according to media reports.
Nagpur Police undertook a thorough investigation & his death was due to a heart attack, postmortem & forensic reports confirm the same: Shivaji Bodkhe, Joint Commissioner of Police, Nagpur on CBI Judge BH Loya's death pic.twitter.com/nwD7C9wQHs

— ANI (@ANI) January 16, 2018
"Nagpur Police undertook a thorough investigation in this case and his death was due to a heart attack", Shivaji Bodkhe, Joint Commissioner of Police, Nagpur told reporters.
"The postmortem, as well as the forensic reports too, confirm the same. There was nothing unusual in the report," he said.
Special CBI judge Loya, who was presiding over the alleged Soharabuddin fake encounter case at the time, died in Nagpur on 30 November 2014, where he was visiting to attend a colleague's daughter's wedding.
Meanwhile, the Maharashtra government on Tuesday placed the documents related to death before the Supreme Court. It told the court that barring certain confidential reports placed by it, the petitioners can access other documents.
The court later listed the matter for hearing after a week, although not specifying any date.
Nagpur Police's statement comes days after Loya's son Anuj too had said that he did not have any doubts about the way his father had died.
"I had an emotional turmoil, hence I had suspicions about his death. But now we don't have any doubts about the way he died," he said to reporters. "Earlier my grandfather and aunt had some doubts about his death, which they shared. But now neither of them has any doubts," he added.
When Anuj was asked if he wanted an investigation into his father's death, the 21-year-old said, "I am no one to decide if there should be an investigation. I don't think there was anything suspicious about this."
With inputs from PTI
Find latest and upcoming tech gadgets online on Tech2 Gadgets. Get technology news, gadgets reviews & ratings. Popular gadgets including laptop, tablet and mobile specifications, features, prices, comparison.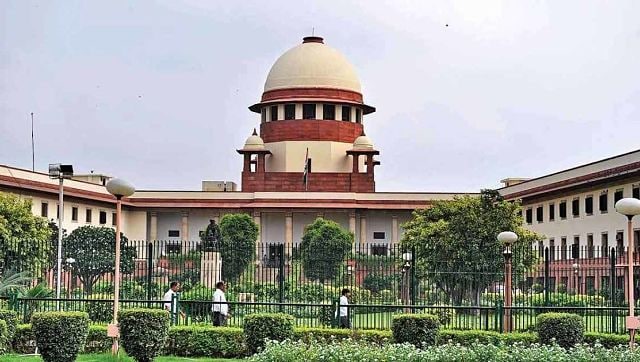 India
A bench of justices L Nageswara Rao, Hemant Gupta, Ajay Rastogi also directed Tamil Nadu govt to provide a police escort to AG Perarivalan during his visit to the hospital
India
The pleas alleged that Reddy not only wrote a letter to CJI SA Bobde, levelling allegations against the judiciary, but also held a press conference in which false statements were made
Sports
The Supreme Court in a 2017 order had appointed a Committee of Administrators to formulate the constitution of the AIFF in consonance with the Sports Code.