Jagan Reddy says Visakhapatnam will be Andhra capital in days to come
Speaking at the preparatory meeting for the Global Investors Summit to be held in Visakhapatnam in March, YS Jagan Mohan Reddy said he also would be shifting his office to the port city in the months to come
New Delhi: Andhra Pradesh Chief Minister YS Jagan Mohan Reddy on Tuesday said the state capital will be shifted to Visakhapatnam.
Speaking at the preparatory meeting for the Global Investors Summit to be held in Visakhapatnam in March, he said he also would be shifting his office to the port city in the months to come.
"Here I am to invite you to Visakhapatnam which is going to be our capital in the days to come. I myself would also be shifting over to Visakhapatnam in the months to come as well," he told the investors at the meeting.
The N Chandrababu Naidu-led government in 2015 acquired over 33,000 acres of land from farmers to develop Amaravati as the capital of the state.
After Jagan Mohan Reddy took over in 2019, the state government wanted to have three capitals-Visakhapatnam-Executive Capital, Amaravati-Legislative capital and Kurnool-Judicial capital and passed an appropriate legislation.
The Jagan Mohan Reddy government passed a Bill in the Assembly in November last year, repealing the controversial AP Decentralisation and Inclusive Development of All Regions Act, 2020, which was intended to establish three capitals for the state.
Without putting any timeframe, Jagan, speaking on the floor of the Assembly said the government would come out with a "comprehensive, complete and better" Bill after plugging loopholes in the previous version.
In March last year, the Andhra Pradesh High Court ruled against the three capitals and directed the government to develop Amaravati as the state capital as envisaged.
The Court also in its verdict on March 3, 2022 said the state Legislature lacked competence to make any legislation for shifting, bifurcating or trifurcating the capital.
The state government filed a petition in the Supreme Court challenging the High Court Order. The High Court also set timelines for the development of Amaravati.
Several ministers have been categorically saying that the government would come up with a new Bill on the three capitals issue, the ongoing litigation in the Supreme Court notwithstanding.
Read all the Latest News, Trending News, Cricket News, Bollywood News,
India News and Entertainment News here. Follow us on Facebook, Twitter and Instagram.
India
The arrests were made a day after after a govt-appointed committee probing the incident, submitted its report to Andhra Pradesh chief minister YS Jagan Mohan Reddy
Politics
Naidu said if the present government -- which is already in debt -- does not honour the agreements, it will dent the image of the state.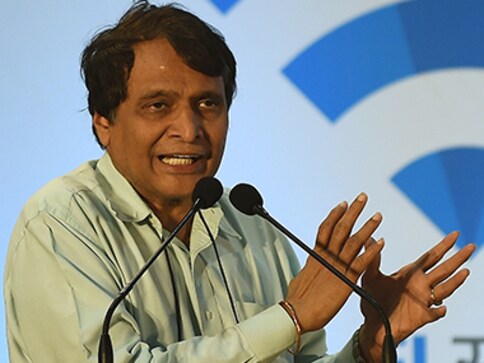 India
YS Jagan Mohan Reddy, leader of Opposition in the Andhra Pradesh Assembly, received a minor injury to his shoulder when he was attacked by a man.