India's surgical strikes across LoC: Finally, something to keep warmongers silent
DGMO Lieutenant-General Ranbir Singh's announcement would keep warmongers silent. They wanted a full-fledged war; at least they something they can talk about.
There are many ways to read DGMO Lieutenant-General Ranbir Singh's revelation on surgical strikes on terrorist launch pads across the Line of Control by our defence forces. The most important are those seen from the perspective of messaging and timing.
While former top defence personnel have told television channels that such strikes in Pakistan-occupied Kashmir (PoK) are not unusual, last night's action merits consideration as it comes days after the terrorist attack at Uri which claimed 18 soldiers. To those who had started resigning themselves to the possibility that India had settled into the business as usual routine – a lot of noise, dire threats and little visible follow-up action – the DGMO's announcement would bring in some sense of relief. The attack called for some retaliatory action, any action, from the defence forces, if not to teach a lesson to Pakistan then to convince our countrymen that our military is strong enough to hit back.
The government, too, had to display some muscular action. Diplomatic and economic assaults on Pakistan are fine, but these are too sophisticated as tools of warfare to satisfy the common man's urge for revenge, bloody and immediate. It had to dispel the notion that it was as bad as other governments before it while it came to dealing with terrorism pouring through the borders. The surgical strike on terrorist camps may not mean much as a warning to Pakistan and the killing of a few terrorists does not make up for India's loss in terms of soldiers but the government can rest assured that after Thursday's announcement it will regain some popularity points.
The DGMO made it clear that the action was against terrorists and that the Pakistani Army was informed about the action. He also said the defence forces were not planning to repeat the action. As wordings go, his announcement was factual, to the point, as military announcements ought to be. However, the impression it conveyed was India did not want to escalate matters. The presence of the spokesman of the External Affairs Ministry alongside him perhaps had to do something with it.
The announcement would keep warmongers silent. They wanted a full-fledged war; at least they have something they can talk about. It is not satisfying but something to manage with. It would be interesting to note how the government proceeds from now. It can work on a long-term strategy to tame Pakistan in peace.
World
The US vice president in her hour-long meet with the prime minister said that there were terror groups working in the country and asked Islamabad to take action against them
World
The Minister for Asia in the Foreign, Commonwealth and Development Office, Amanda Milling, responded to the debate by reiterating the UK government's unchanged stance on Kashmir as a bilateral issue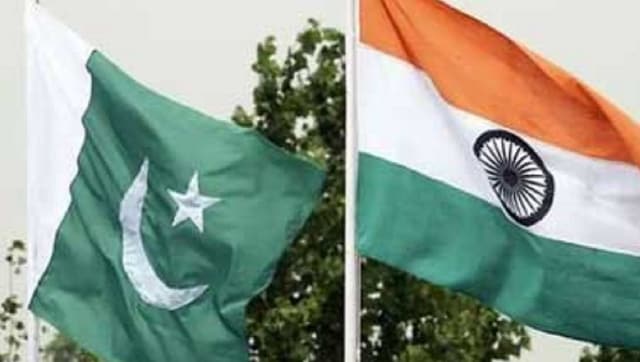 India
Exercising India's rights to respond to comments made by Pakistan and the OIC on Kashmir, Badhe said it does not need lessons from a "failed state" like Pakistan which is the "epicentre of terrorism and worst abuser of human rights".