India reacts to army's decision to award Major Gogoi, who used a Kashmiri citizen as human shield
Indian Army officer Leetul Gagoi who used a kashmiri citizen as a human shield against stone pelters in Jammu and Kashmir last month was reportedly given an award by army
Indian Army officer Leetul Gogoi, who used a Kashmiri citizen as a human shield against stone-pelters in Jammu and Kashmir last month has been given an award by the army for his 'sustained efforts' in counter-insurgency operations.
The award for Major Gogoi is seen as a backing of the action of the officer belonging to the 53 Rashtriya Rifles even as the army maintained that a court of inquiry (CoI) into the incident is "under finalisation".
"Major Gogoi has been awarded the Chief of Army Staff's Commendation Card for his sustained efforts in counter-insurgency operations",  army spokesperson Colonel Aman Anand said on Monday.
Major Gagoi and his team found themselves surrounded by a mob of over 1,000 people hurling stones and petrol bombs. When his repeated announcements failed to deter the crowd he caught hold alleged stone-pelter Farooq Ahmed Dar, who was standing 30 metres from his vehicle and tied him to his jeep thus ensuring safe path to the security personal and polling officers. A video, showing the man tied to the Army vehicle during polling in the Srinagar Lok Sabha by-election on 9 April, had triggered a public outcry, prompting the force to institute a probe.
There has been mixed reactions all across the country over this report. While the ruling BJP,  both in the state and centre has appreciated army's move, other parties particularly the National Conference and the Jammu and Kashmir People's Democratic Party (PDP) has slammed it, stating the incident is a gross violation of human rights. There has been mixed reactions from Congress.
Even the army generals are divided over the incident. Although Gogoi has found support from majority of army veterans, many of them has criticised the move stating that this is not the right procedure to tackle insurgency.
Here is how the politicians and army veterans has reacted to the incident;
1) Attorney-General Mukul Rotagi said to The Hindustan Times: "I salute Major Gogoi, Major Gogoi risked his life for the nation. His critics are speaking rubbish and they have no respect for valiant soldiers who are laying down their lives every day so that we can sleep and work in peaceful conditions"
2) Former Chief Minister of Jammu and Kashmir Omar Abdullah in a series of tweets said:
In future pls don't bother with the farce of a military court of inquiry. Clearly the only court that matters is the court of public opinion

— Omar Abdullah (@abdullah_omar) May 23, 2017
And international conventions like the Geneva/Vienna ones only count when India can accuse others of violations. Do as we say not as we do. — Omar Abdullah (@abdullah_omar) May 23, 2017
I'm not a terrorist sympathiser, I don't support stone pelting or secessionists. I do however support values enshrined in the constitution.

— Omar Abdullah (@abdullah_omar) May 24, 2017
The rule of law is one such value & if supporting it makes me an anti-national person in the eyes of some then that's just my cross to bear. — Omar Abdullah (@abdullah_omar) May 24, 2017
3) The Indian Express quoted the father of Gagoi, Dharmeshwar Gagoi as saying, "My son has not done any great work. This is expected of all soldiers."
4) Deputy Chief Minister Nirmal Singh said, "Major Leetul Gogoi's act of tying a man to a jeep as a human shield against stone-pelters should not been seen as human rights violation and there should be no politics over it. Gogoi had saved many lives by showing presence of mind in a particular situation."
5) PDP general secretary Nizamuddin Bhatt said: "Honouring the officer was not proper as the act was a human rights violation."
6) Cabinet minister Jitendra Singh and Member of Parliament from Udhampur said, "It is a huge vindication for every patriotic Indian and also redemption for all of us at a time when it was being believed that certain perverted apologists were dominating the discourse. Those criticising Major Gogoi are compromised."
7) BJP general secretary Ram Madhav said, "Everything is fair in love and war. I appreciate and applaude the security forces for saving the lives of innocent people and not falling into the trap of militants, whose only agenda is to celebrate the death of every Kashmiri every day."
8) Industries and Commerce Minister Chander Prakash Ganga said, "Salute to the Army for this. After all, latoon kay boot baton say nahi mantey".
9) Defense Minister Arun Jaitley said, "Let us not forget the army is a responsible institution and the army was also interested in saving lives of various people who were involved in the election process and also the large crowd of people gathered there to protest. Though situations warrant tough reactions, and dangerous situations often, if not always merit daring actions."
10) The Indian Express quoted JD(U) leader Sharad Yadav saying, "Such an act, even before the probe is complete, can aggravate the situation."  
11) Punjab chief minister Amarinder Singh tweeted: 
Happy to hear of possible bravery award for 'human shield' officer Major Nitin Gogoi, hope it's true, the officer deserves it @adgpi. — Capt.Amarinder Singh (@capt_amarinder) May 22, 2017
12) Lieutenant-General HS Panag (retired) tweeted:
IA traditions, ethos, rules & regs swept away by the "mood of the nation"! I stand by my views even if I am the last man standing! — Lt Gen H S Panag(R) (@rwac48) May 22, 2017
13) Retired Colonel Anil Kaul said, "He saved lives of people without even firing a bullet despite being attacked by stone-pelters. His act should be applauded and he should be given a Shaurya Chakra."
14) Former Chief of Army Staff NC Vij said, "I must compliment the army chief for the award, to make sure that young officers do not feel discouraged to do their duty."
15) General GD Bakshi (retired) said, "They are screaming for the scalp of that young Major Gogoi who tied a stone-pelter on his jeep. I think in retrospect that the boy did some out-of-the-box thinking and saved lives on both sides. The standard military solution would have been to shoot the pelters dead."
16) Former army chief VP Malik said, "We have to first understand the exceptional circumstances which are prevailing in the Valley today... Exceptional in the sense of the kind of agitations, stone pelting, abusing and pushing of armed services people..."
17) Former army chief Bikram Singh said, ""This is an aberration, a one off incident, I am sure the Army will take corrective action.The Indian Army is a very big organisation."
Subscribe to Moneycontrol Pro at ₹499 for the first year. Use code PRO499. Limited period offer. *T&C apply
India
The explosive device was found on the roadside at Manjakote on Jammu-Poonch highway and was subsequently destroyed by the Indian Army's Bomb Disposal Squad (BDS)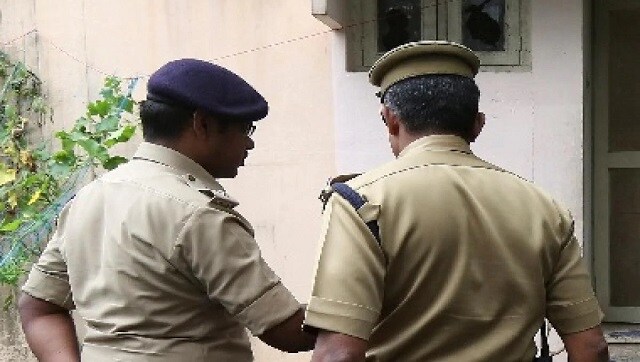 India
The attack came on a day when envoys from several European Union countries and Organisation of Islamic Countries' members began a two-day visit to Jammu and Kashmir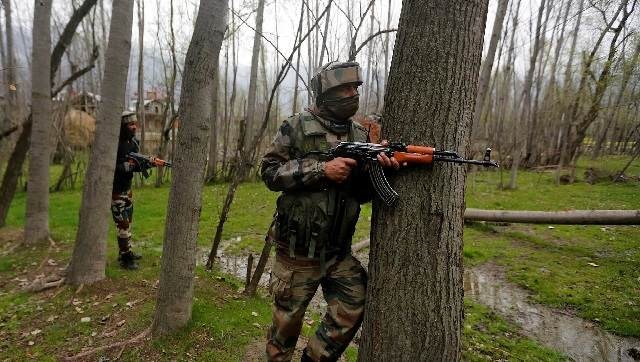 India
Security forces launched a cordon and search operation in Zanigam village in the Beerwah area of Budgam district following a tip about the presence of militants