India needs a new modus vivendi with Pakistan on terrorism and a fresh narrative on Kashmir
Talks with Pakistan can only take place from a position of strength, and India needs to substantially increase neighbour's cost of waging a hybrid war.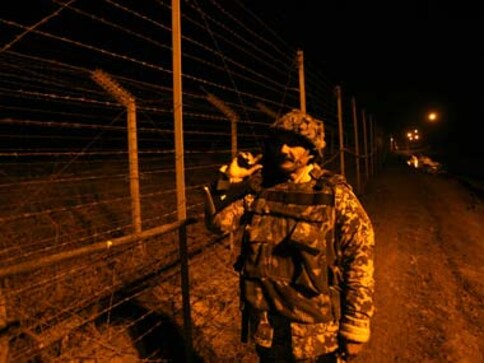 India needs a new modus vivendi with Pakistan on Kashmir. It also needs a new policy and a new narrative on and in Kashmir. The terrible loss of lives is unfortunate enough. What's more unfortunate (if that's possible) is the normalisation of terror. Not even 72 hours have passed since the audacious fidayeen strike on an army camp in Jammu's Sunjuwan (not to speak of yet another attack in Srinagar's Karan Nagar) has ended and our political and public discourse has already taken the bloodshed in its stride. We have pakodas to eat over garam chai for polls.
The 4 February shelling by Pakistan in Rajouri's Bhimber Gali sector that claimed the lives of four jawans is now a distant memory. This is worrying, damning and unacceptable. A state that does not put a premium on the lives its soldiers is perceived as weak, and that has serious geopolitical and geostrategic repercussions in a troubled neighbourhood.
The assault on the army's sprawling residential complex in Sunjuwan on Saturday, that resulted in the death of six jawans and a civilian before three suicide attackers were neutralised, seems to be the handiwork of Masood Azhar's Jaish-e-Muhammad operatives.
The deaths and the details, however, will soon become a mere statistic amid a spate of such attacks in Uri, Gurdaspur, Pathankot, Nagrota, Samba, Kathua, Tanda, Kaluchak, just to name a random few. South Asia Terrorism Portal records 358 fatalities in India due to terrorist violence in 2017, up from 267 in 2016.
It wasn't even the first time that Sunjuwan was attacked. In June 2003, 12 soldiers were killed when two terror operatives infiltrated the camp early in the morning by cutting open a barbed fence and fired on soldiers. The jawans died in their sleep. The tragedy had prompted the then army chief to order more fortification of the fences.
As it turns out, 15 years later, that fence still needs mending. The Centre allotted Rs 1,487.27 crore even as Sunjuwan camp was under siege, informs Nirupama Subramanian in The Indian Express.
Outrage is a math of diminishing returns. As we slowly become normalised to terror and violence and force Kashmir's dystopian nightmare out of our minds, Sunjuwan still throws up some realities that should disturb us. Defence minister Nirmala Sitharaman told reporters on Monday that "demography of the cantonment and adjoining areas indicates the possibility of local support to the terrorists".
This isn't surprising. Observers in Kashmir have long warned of a new phase in unrest. The terrorism is now becoming progressively 'home-grown' instead of outsourced with local Kashmiri youth getting drawn to an Islamofascist agenda. Burhan Wani is a case in point.
As Harinder Baweja writes in Hindustan Times, "if in 2013, 31 local youths joined militancy, the number for 2015 (till September-end) jumped to 66, according to police records... Among the 66 is 21-year-old Zakir Rashid Bhat, a Chandigarh-based civil engineering student."
Data shows this trend is erupting. According to police, 117 youths joined militant ranks in Kashmir in 2017, the highest figure in the last seven years, among which more than 90 are from south Kashmir alone.
Senior Kashmiri journalist Ahmed Ali Fayyaz notes:
Had completely forgotten it all in 2011-2015. Now boom boom: 1st Ph D scholar joins militancy, 900% increase in recruitment; 1st Kashmiris carry out fidayeen attack; 1st fidayeen strike in Jammu city after over 17 years; no talk of return of KPs. Wrong policies, blurred visions.

— Ahmed Ali Fayyaz (@ahmedalifayyaz) February 12, 2018
This considerably heightens the stakes, makes it harder for security forces to confront terror, control the outcomes and subsequently shrinks political space giving rising to a disturbing set of repercussions. Witness how mainstream political parties, even in power, are toeing the separatist line to stay relevant. Mehbooba Mufti, the Jammu and Kashmir chief minister, has renewed her call for talks with Pakistan. She wants dialogue with Pakistan to end the bloodshed.
Dialogue with Pakistan is necessary if we are to end bloodshed. I know I will be labelled anti-national by news anchors tonight but that doesn't matter. The people of J&K are suffering. We have to talk because war is not an option.

— Mehbooba Mufti (@MehboobaMufti) February 12, 2018
While Mufti held that talks are the only way out of this mess, her alliance partner BJP maintained that "talks and terror can't go together". Meanwhile, National Conference lawmaker from Sonawari Akbar Lone raised pro-Pakistan slogans inside the Jammu and Kashmir Assembly. It would seem that Kashmir is spiralling out of control.
The writ of the state government now runs within a few kilometres of the Assembly. The panchayat polls, less than a week away, are on the verge of being called off. The BJP-PDP alliance is on autopilot with the parties too scared to take any call, and the entire onus of running the state machinery has been put on the security forces. As the army goes about securing the border and implementing the rule of law, the state government is busy filing FIR against soldiers.
Amid this theatre of the absurd, Mufti's cry for "talks with Pakistan" is understandable. What isn't, is that what will these "talks" achieve if they are to be renewed. The bogey of talks is periodically raised in India as a safety valve against political and administrative failure. All that renewal of "talks" at this juncture will do is legitimise Pakistan Army's blatant blackmailing and give the Rawalpindi headquarters a longer rope to hang India with.
This is as much a success of Pakistan's sub-convention hybrid war strategy as it is India's policy failure that we cannot go beyond the "talks or terror" binary even after defeating them in three wars. As George Santayana had written in Reason in Common Sense, "Those who cannot remember the past, are condemned to repeat it."
Talks with Pakistan can only take place from a position of strength, and that is possible when we manage to substantially increase Pakistan's costs of waging a hybrid war against India.
As military strategist Lt General Syed Ata Hasnain (Retd) writes in The Print, India's escalation strategy must be multi-pronged to raise the maximum cost for Pakistan. He suggests, among other things, "Vertical escalation through the employment of coordinated fire assaults over extended periods employing heavy weapons... Horizontal escalation to extend the scope to different areas along the LoC... and an immediate infusion of funds for the transformational execution of hardening of defensive infrastructure."
Beyond the strategic perimeter, we need a new narrative on Kashmir that highlights to the youth the lifestyle opportunities that India can provide against the vortex of Islamofascist terror, that is Pakistan's only offer. We need to invest more in showcasing the success of Kashmir's young achievers. This must go beyond the army's 'sadbhavna campaigns' and involve a greater political will.
The convergence of interest with the United States provides India with an excellent opportunity to ratchet up the pressure on Pakistan through a coordinated effort. The financial task force, for instance, forced Pakistan to squeeze the flow of funds to individual and organisations operating within its border.
India's biggest problem lies in the fact that civilian administration remains on life support in Pakistan, and the army has created a parallel administrative mechanism that bypasses and undermines the elected government. Most initiatives carried out on a government-to-government level are doomed to end in failure. The new modus vivendi must accept this reality.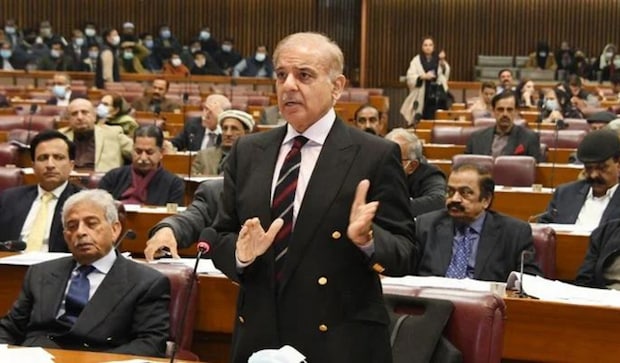 Politics
Shehbaz Sharif said that Pakistan has learned its lesson after several wars with India and stressed that now it wants peace with its neighbour
Explainers
Wrestling Federation of India chief Brij Bhushan Sharan Singh has been accused of sexually harassing female wrestlers, mental torture and not paying wrestlers. The BJP MP from Kaiserganj has denied all the charges
Explainers
Mike Pompeo's book 'Never Give an Inch' is a memoir of his time as Donald Trump's top diplomat and CIA chief earlier. Let's take a closer look at the biggest bombshells