ICJ intervention in Kulbhushan Jadhav's case may pave way for his liberty, says Sarabjit' lawyer Awais Sheikh
Sheikh now resides in Sweden after being offered permanent refuge by the Swedish government in 2013. He had to leave Pakistan owing to the multiple life-threatening attacks on him for representing Sarabjit.
Advocate Awais Sheikh was the Pakistani counsel of Sarabjit Singh, the Indian national who was convicted for espionage, and killed in Lahore's Kot Lakhpat Jail while on death row in May, 2013. Sheikh now resides in Sweden after being offered permanent refuge by the Swedish government in 2013. He had to leave Pakistan owing to the multiple life-threatening attacks on him for representing Sarabjit. Author of three books – Samjhota Express, Journey to the Land of Peace, and Sarabjit Singh: A Case of Mistaken Identity, Sheikh is the president of Pakistan-India Peace Initiative. Firstpost spoke to Sheikh who thinks while Sarabjeet was a victim of "long-standing politics" between two enemy countries, in Kulbhushan's case India has made an excellent and timely move in approaching the International Court of Justice (ICJ).
Here are edited excerpts from the interview.
What do you think about India approaching the ICJ in case of Kulbhushan Jadhav?
In my opinion, approaching the ICJ was an excellent and very timely move by India. It has attracted the entire world's attention towards the sensitivity and importance of this case. This now has a direct bearing on the relations of India and Pakistan, the two conflict-ridden, nuclear-armed countries. Also, Pakistan is now under moral obligation to set Kulbhushan free. The main basis of ICJ's recent order, staying Kulbhushan's execution, is that the convict was denied consular access, which is illegal and unlawful. India's move, in my opinion, will pave way for Kulbhushan's liberty although Pakistan has said that the ICJ decision is not binding.
According to India's plea before The Hague, not providing consular access to Kulbhushan was a breach under provisions of the Vienna Convention. As Sarabjit's counsel, do you think there were any such violations in his case?
Yes. There were many violations in Sarabjit's case. The ex-parte order convicting him for terrorism and espionage, firstly, was illegal and unlawful. Only two notices were issued to Sarabjit's counsel (the advocate who represented Sarabjit before Sheikh). His lawyer failed to appear before the court, and the decision was announced in his absence. Ideally, the Supreme Court should have issued another notice, and if the lawyer would have failed to appear again, the court should have asked the state to appoint another lawyer to represent Sarabjit. Ex-parte order on basis of defaults in two notices is illegal in case of death-row prisoners. Further, the only witness in the case retracted his statement, and confessed that he was forced to give false evidence. At this, the Supreme Court should have re-opened the case.
India did not approach the ICJ for Sarabjit's release or for a stay on his execution. Do you think his case merited an ICJ intervention?

Sarbjit's case was different from Kulbhusan's. Although both men were death-row prisoners, Sarabjit was tried and convicted by a civil court whereas Kulbhushan was convicted by a military court. International media and many international peace forums supported Sarabjit, and wanted his release. I was aware of it. I was in touch with them on every stage of the trial. However, as for the Indian government, Sarabjit's sister was not satisfied with them. She wanted the political leadership to do more.
Do you think Sarabjit would have survived if the ICJ had intervened?

Sarabjit became a victim of long-standing politics between India and Pakistan. He was a prisoner of an enemy country. There were gross illegalities and injustices in his case. His name was not mentioned in the First Information Report (FIR). This is a rare phenomenon. How can a person be convicted without his name being mentioned in the FIR? My book Sarabjit Singh: A Case of Mistaken Identity was released in four Indian cities. But in Pakistan, it was not allowed a release. On the day of its launch, the gates of the Lahore Press Club (the book launch venue) were locked. So I don't think Sarabjit would have won freedom in face of any amount of pressure or force from outside. He was the victim of a long, long confrontation between two rival countries.
Do you think Pakistan is bound by the ICJ's order to stay Kulbhashan's execution or is it only a question of moral and/or diplomatic obligation?

I think the short order of the ICJ, the most prestigious world-recognized forum, directing Pakistan to hold Kulbhushan's execution, carries a lot of weight. It is, without a doubt, a moral victory for India, and also a psychological and diplomatic gain. It certainly puts a lot of pressure on Pakistan to hold the execution. After all, there are weighty reasons for the ICJ's order:
(i) The case has been decided by a military court, which has no recognition in the civilized world. And therefore, the conviction by the court has been rejected by the ICJ.
(ii) The military court's order has violated fundamental principles of natural justice and international law, the accepted code of conduct to be followed by civil/criminal courts. According to provisions of the constitution of Pakistan, any person who has been convicted by a military court or any other court has a fundamental civil right to challenge the decision for the enforcement of fundamental/civil rights. This, however, has not been the case with Kulbhushan.
What, in your opinion, should be Pakistan's ideal move in face of the ICJ's recent order?

In my opinion, after the ICJ's order, the military court's order about Kulbhushan's execution has been rendered mala fide and erroneous. It should be set aside, and a fair trial, within the meaning and scope of the constitution of Pakistan, should be held. Kulbhushan should be provided proper legal aid, and an appropriate court of law should host the proceedings in accordance with the rules and procedures prescribed for civilian trials.
What are your expectations from the public hearings in Kulbhushan Jadhav's case at The Hague on Monday?

I have a lot of expectations from the ICJ's hearing. I believe that ICJ will hold that no opportunity of being heard was provided to Kulbhushan, which is a grave violation of international law and natural justice. The accusation against Kubhushan Jadhav is that he is guilty of waging war against Pakistan. But I want to ask, what is the evidence against him? A mere confession before a TV channel? That carries no legal weight or acceptance in the court of law.
On Monday, the ICJ can direct the Pakistan military court to provide copies of their order on Kulbhushan's death sentence to his relatives or legal representatives, if any. This could lead to a proper appeal in the Pakistani Supreme Court as provided in the procedure, rules and constitution of Pakistan. The ICJ can even ask the President of Pakistan to the set the case aside for a de novo decision by a civil or criminal court, ensuring that the Indian High Commission in Pakistan has consular access to him. It can even order the immediate release of Kulbhushan.
If India does avail consular access to Kulbhushan, what legal measures can be taken to ensure his safe return?

Section 131 of Pakistan's Army Act, 1952 provides that Kulbhushan has the right to file an appeal before the Supreme Court within forty days of the military court's order. Alternatively, he can also file a mercy appeal before the President of Pakistan within sixty days of the court's order. Under the Army Act, 1952, the President of Pakistan has been empowered to "mitigate the punishment awarded or commute such punishment to any lesser punishment" when any person subject to the Act has been convicted by Court Martial of any offence.
In Sarabjit's case, I had filed a mercy petition, and it had worked. The petition was accepted, and Sarabjit was ordered to be released. The news even made it to television channels. But unfortunately, Pakistan took a U-turn, and said it was a mistake. They said that it was Surjeet Singh who was being pardoned, and not Sarabjit Singh. That was a blatant lie.
Subscribe to Moneycontrol Pro at ₹499 for the first year. Use code PRO499. Limited period offer. *T&C apply
World
Prime Minister Stefan Lofven said a terrorist motive was being investigated, while police added that none of the victims received life-threatening injuries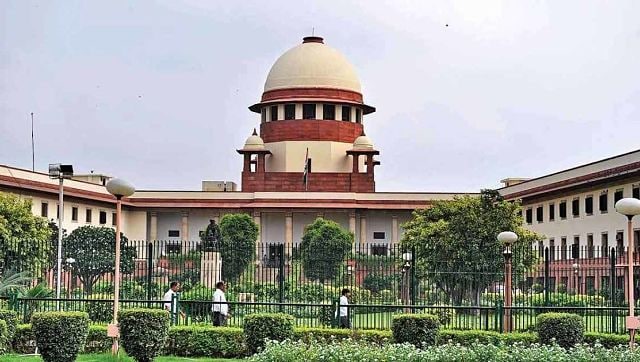 India
Chief Justice of India SA Bobde asked a man accused of repeatedly raping a minor girl whether he would marry the survivor.
Politics
The former PM's daughter said that she has been 'apolitical' but there was no ground for her to say no when TRS offered her the ticket for MLC polls