Human rights groups to hold anti-CAA rallies in several US cities including New York, San Francisco, on India's 71st Republic Day
Indian Americans, would also hold protest rallies in front of the Indian Consulates in New York, San Francisco, Chicago, Atlanta, and Houston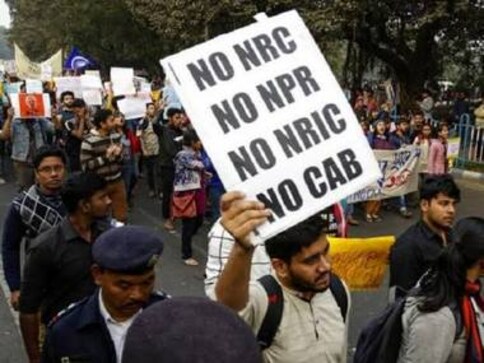 Various human rights, civil rights groups said it will hold protest rallies in several US cities on 26 January, demanding repeal of CAA

Indian Americans, would also hold protest rallies in front of the Indian Consulates in New York, San Francisco, Chicago, Atlanta, and Houston

In Washington DC, the coalition will hold a rally from the premises near the Indian Embassy to the White House
Washington: A coalition of various human rights and civil rights groups has said it will hold protest rallies in several cities in the US on 26 January, demanding the repeal of the Citizenship Amendment Act (CAA). In Washington DC, the coalition will hold a rally from the premises near the Indian Embassy to the White House.
The group, mostly comprising Indian Americans, would also hold protest rallies in front of the Indian Consulates in New York, San Francisco, Chicago, Atlanta, and Houston. "We demand that the Government of India immediately move Parliament to repeal CAA and immediately terminate its plans for an NPR and NRC," the group said in a statement.
Meanwhile, the Indian-American Muslim Council, the Council on American-Islamic Relations, Emgage Action, and Hindus for Human Rights on Friday announced to hold a Congressional briefing on the CAA at the US capitol on 27 January.
At the briefing, a panel of top experts from the US and India, including from the US Commission on International Religious Freedom (USCIRF), Amnesty International and Human Rights Watch, will offer detailed analysis and perspective on CAA, organisers said.
Find latest and upcoming tech gadgets online on Tech2 Gadgets. Get technology news, gadgets reviews & ratings. Popular gadgets including laptop, tablet and mobile specifications, features, prices, comparison.
World
To Trump, one advisor said, the vice-president had entered 'Sessions territory', referring to Jeff Sessions, the attorney-general who was tortured by the president before being fired
World
In a scene of unrest seldom witnessed in the history of the US capital, hundreds of people in the mob barrelled past fence barricades outside the Capitol and clashed with officers
World
Donald Trump's flight into the ozone of crazy was as inevitable as the country's descent into anarchy — and almost certainly intertwined