Heavy rainfall expected in Uttarakhand, Chaar Dhaam Yatra route on alert
Rains lashed some parts of Uttarakhand on Sunday but the intensity of the showers is likely to increase for most parts of the week.
Dehradun: A heavy rainfall alert in Uttarakhand was sounded by the weather department on Monday.
Rains lashed some parts of the state on Sunday but the intensity of the showers is likely to increase for most parts of the week.
Alert for heavy to very heavy rains has been sounded for Uttarkashi, Bagheshwar, Nainital, Pithoragarh and Chamoli districts.
Following the weather forecast, the district administrations have been alerted, specially on the route of the annual 'Chaar Dhaam Yatra', a pilgrimage which takes millions to Badrinath, Kedarnath, Gangotri and Yamunotri.
Cloud burst in the Gaurihaat area flooded many houses and many road links were disrupted following landslides.
Over the weekend, many landslides have been reported from the Badrinath highway, forcing the district administration to stop vehicular movement at many places.
A senior official of the State Disaster Management department Piyush Rautela said the district magistrates have been alerted of the impending rains and change in weather and all precautions have been set rolling.
Find latest and upcoming tech gadgets online on Tech2 Gadgets. Get technology news, gadgets reviews & ratings. Popular gadgets including laptop, tablet and mobile specifications, features, prices, comparison.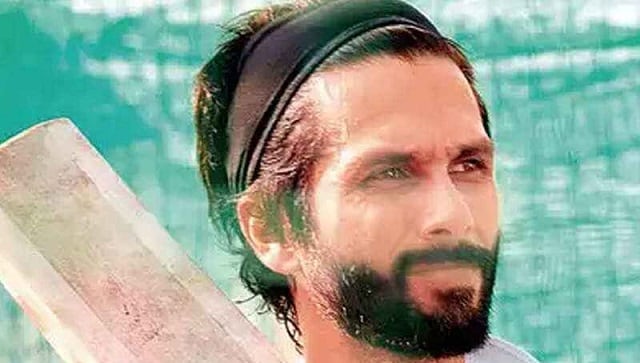 Entertainment
Shahid took Twitter to announce the schedule wrap and expressed his gratitude towards the state government for their efficient policies that enabled the team to shoot with proper safety measures amid the coronavirus pandemic.
India
The findings can have major implications in terms of earthquake study, prediction and understanding the seismic structure of the mountain chains.
India
While 15 people died in Hyderabad following incessant rainfall, 10 people were killed in rain-related incidents across Andhra Pradesh in the last 48 hours. In Maharashtra, six people died in a wall collapse triggered by heavy rains