Haj subsidy scrapped: Welfare policies only for Muslim girls will perpetuate appeasement politics
The Narendra Modi government's decision to end Haj subsidy — the nature and amount of which Mecca-bound Muslim pilgrims never knew — has been welcomed by Muslims and non-Muslims alike. India is a secular state.
The Narendra Modi government's decision to end Haj subsidy — the nature and amount of which Mecca-bound Muslim pilgrims never knew — has been welcomed by Muslims and non-Muslims alike. India is a secular state. It is secular because Indian society has always been secular – not because Indira Gandhi introduced the word "secularism" in the Preamble of the Constitution. It is befitting, therefore, for the secular Indian state that it must stop funding religious activities of all kinds.
The next course for the government should to withdraw itself from administration of religious institutions like Hindu temples, which can use their funds to transform themselves into universities of music, dance and Indic literature. It must also end subsidy for the Mansarovar Yatra, which was doubled from Rs 25,000 in 2015 by the Akhilesh Yadav government and doubled again to Rs 1,00,000 per person in 2017 by the Yogi government in Uttar Pradesh. Karnataka gives Rs 20,000 per person for pilgrimage to Chardham: Badrinath, Kedarnath, Gangothri and Yamunotri.
The Indian state must also stop funding Hindu festivals. Currently, it spends up to Rs 5,000 crore on Mahakumbh at Ujjain alone. In 2013, the Manmohan Singh government diverted Rs 800 crore – which was meant for irrigation and urban development in Uttar Pradesh – towards organising the Kumbh in Allahabad. It is not the job of the secular state to fund religious festivals, though building fundamental infrastructure such as roads, or water and electricity supply lines can be justified. The amount spent by the Indian state on Haj subsidy, which was Rs 405 crore in 2016 down from Rs. 680 crore in 2013 – is not even a fraction of what is spent on Hindu festivals.
The Indian state must also withdraw from the management of Haj. This is necessary because it has led to politicisation of a matter that is purely religious. Haj committees, set up by governments in different states, have become corridors of politics and must be abolished. Since the number of Haj pilgrims from different countries is set by Saudi Arabia, which Indian Muslim goes for the annual pilgrimage can be decided through a lottery system. Once a pilgrim gets a token number, they should be free to book their flight and travel to Mecca for Haj, possibly through private operators.
Currently, Saudi Arabia permits 1,75,025 Indian Muslims for Haj. This is not a vast number. Each of these pilgrims can manage their flight, travel, food and stay. The All India Muslim Personal Law Board, which welcomed the termination of Haj subsidy, made a telling remark: "The subsidy was not given to those going on Haj but it was for Air India that is running in losses. It was an eyewash. Muslims were cheated in the name of the subsidy." People created governments to better their life. But governments became too big and a necessary evil. The government must stop forcing Haj pilgrims to travel by the state-run airline.
Once Haj pilgrims are permitted to buy their tickets from different airlines, it will unleash competition between different private carriers. The cost of air ticket is bound to crash. The actual discount, or subsidy if you will, will be much higher, benefitting the Haj pilgrims. If the current government doesn't stop forcing Indians Muslims to travel by the state-run Air India and does not cease funding Hindu festivals, it opens itself to a charge that the ending of Haj subsidy is a communal act meant to consolidate Hindu votes. Even though the decision follows from a Supreme Court directive, the fact remains that Haj subsidy – and not subsidies for Mansarovar Yatra or Kumbh festivals – has been a potent political issue, benefitting the ruling Bharatiya Janata Party.
Announcing the decision to withdraw Haj subsidy on 16 January, Union minister for minority affairs Mukhtar Abbas Naqvi said: "Haj subsidy funds will be used for educational empowerment of girls and women of minority community."
It is understandable that democracies must give welfare benefits to those who lag in life, but there is a serious issue with this statement. This means the Modi government, which was thought to be different from the previous so-called secular ones, believes in appeasement of communities. In a secular republic, communities cannot be a criterion of policies. The only criterion must be the citizen. Any Indian – irrespective of caste and religion – and living below the poverty line (BPL) should get welfare benefits. Since Muslims are poor, they will automatically be the major beneficiary of welfare policies. Do not start a new minority politics while ending the Haj subsidy.
Tufail Ahmad is Senior Fellow for Islamism and Counter-Radicalization Initiative at the Middle East Media Research Institute, Washington DC. He tweets @tufailelif
Business
This isn't the first time CAIT, which has been demanding a codified law for e-commerce since 2017, has taken aim at Amazon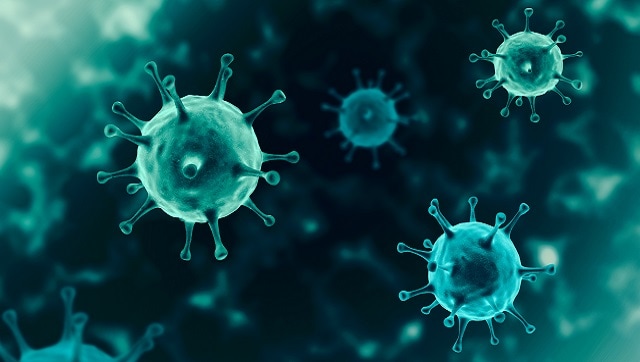 World
The scientists have warned that this variant carries an 'extremely high number' of mutations may drive further waves of disease by evading the body's defences
India
'It was Patel's loyalty towards Gandhi that made him work with Nehru. Otherwise, his problem with Nehru was almost the same as Jinnah's problems with Nehru,' say Adeel Hussain and Tripurdaman Singh, authors of a new book on Nehru