Centre withdraws Haj subsidy; Mukhtar Abbas Naqvi says funds will be used to empower Muslims
The Centre has withdrawn the subsidy for Haj pilgrimage, Minority Affairs minister Mukhtar Abbas Naqvi has announced on Tuesday.
The Centre has withdrawn the subsidy for Haj pilgrimage, Minority Affairs minister Mukhtar Abbas Naqvi has announced on Tuesday. The Haj subsidy was provided by the Indian government to Indian Muslim pilgrims in the form of discounted flight prices.
Naqvi said that 1.75 lakh Muslims will be going on the pilgrimage this year, which is the highest number of people going on Haj pilgrimage from India. Naqvi also said that the Saudi Arabian government has in principle agreed to allow Haj journey from India by ships and officials of the two countries will sit together to finalise the modalities.
"This is part of our policy to empower minorities with dignity and without appeasement," Naqvi told reporters and cited a host of measures for the welfare of minorities.
Haj subsidy funds will be used for educational empowerment of girls and women of minority community: Minority Affairs Minister Mukhtar Abbas Naqvi pic.twitter.com/p1GmpyyRyg

— ANI (@ANI) January 16, 2018
Naqvi was quoted by The Tribune as saying that the subsidy given on Haj when the BJP government came to power was Rs 700 crore . He said that the main beneficiary of the subsidy was the Air India.
The government had spent over Rs 250 crore in 2017 on subsidising the annual pilgrimage of Muslims to Saudi Arabia, he said.
Asked if the subsidy withdrawal will make the cost of the pilgrimage too high for many Muslims, Naqvi said the government was making efforts to bring it down.
Haj pilgrims from certain regions will have an additional option to choose from where they want to fly to Saudi Arabia for the annual pilgrimage, he said and claimed that this would bring down the cost by up to 70 percent on some routes.
The Union minister said, in a first, over 1,300 women would go on Haj without a 'mehram' (male guardian), a practise done away with from 2018.
Woman Haj assistants would accompany them and the government has made arrangements for their stay in Saudi Arabia, he said.
Naqvi said his ministry is organising an event in Lucknow on 18 January in which he and Uttar Pradesh chief minister Yogi Adityanath will speak on "empowering minorities without appeasement". Minority affairs ministers of nine states will attend the event.
He also cited a host of measures, such as providing jobs and job opportunities to 8.5 lakh minority youth and scholarships to 1.83 crore students, to claim that the BJP-led NDA government has been working to empower minorities.
His ministry is entrusted with welfare measures for minorities that include Muslims, Sikhs, Christians, Zoroastrians, Buddhists and Jains.
Naqvi, the lone Muslim Cabinet minister in the government, also claimed that his ministry had succeeded in helping a lot of youths in getting employment by training them as GST facilitators.
In 2012, the Supreme Court had struck down the policy of giving subsidies to Haj pilgrims and directed that it be progressively "eliminated" within ten years.
"We hold that this policy is best done away with," a bench of justices Altamas Kabir and Ranjana Prakash Desai had held.
Following the order, the subsidy was being gradually reduced every year.
In October 2017, Naqvi had said the next Haj pilgrimage would be in line with the new policy, which he described as "better, transparent and one ensuring the safety of pilgrims".
According to The Hindu, the review committee on the Haj services had decided to end the subsidy in early 2018 during a meeting in November 2017. The panel comprised seniors officials of the Ministry for Minority Affairs, Civil Aviation Ministry and Ministry of External Affairs and the Haj Committee of India.
"The decision is in consonance with the Supreme Court order... Subsidy is only one aspect of the government's responsibility with regard to Haj, we are committed to a more transparent and open system for sending pilgrims and their safety and security while they perform the pilgrimage," Naqvi was then quoted as saying by The Hindu.
With inputs from PTI
India
The Supreme Court on Monday adjourned the plea of BJP leader Suvendu Adhikari seeking transfer of West Bengal Chief Minister Mamata Banerjee's petition challenging his election from Nandigram constituency outside the state, for two weeks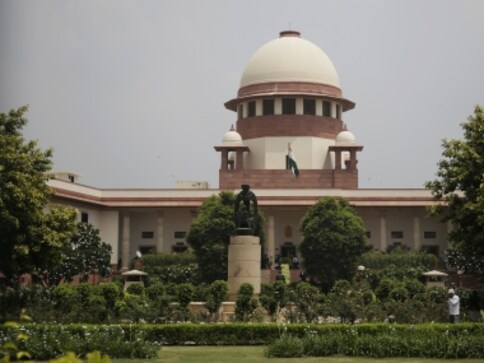 India
It stated that an earlier circular prescribing standard operating procedure (SOP) for physical hearing (hybrid hearing) will remain suspended for the time being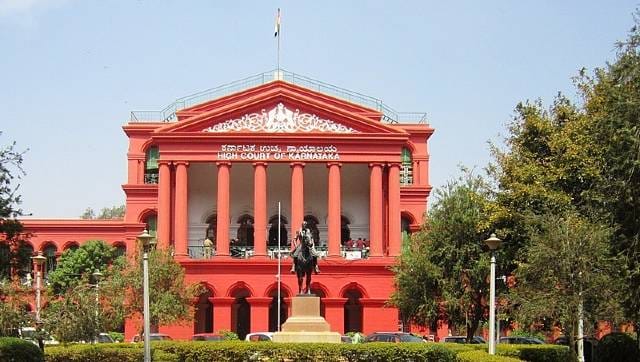 India
At least seven high courts had recommended these names for appointment as high court judges, sources said